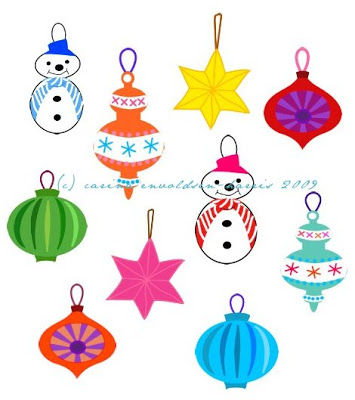 Hey, it's a new pattern! For those who love retro style ornaments. Which would be me. ;-)
There's 5 different designs. Which don't have to look exactly like the ones in the image above. In fact, that would be quite a lot of work. Solid colours = lots of satin stitching!
Good job the actual patterns are line drawings. :-) Available in the shop right now.
If you'd like to win a copy of this pattern, enter by leaving a comment on this post, tweet about it (remember @carinaeh in your tweet so I can find it) or blog about it (come back here and leave a comment with a link to the post). You can do all 3 if you fancy, each will give you another chance at being picked out of the hat.