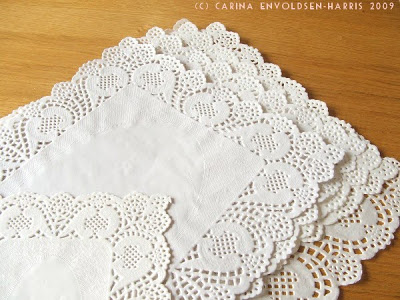 Have you ever seen rectangular paper doilies? I hadn't, until earlier this year. Pretty cool. They are great for wrapping presents, but I had another idea too. Although, it's kind of ironic that my idea means cutting into the doilies so you can't actually tell that they are rectangular!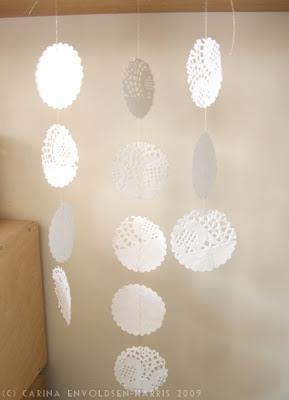 Make a snowflake-y mobile! Oh, I know, you can't tell properly in the above picture, but the shadow play from the mobile is lovely! Especially in the evening with the lights on.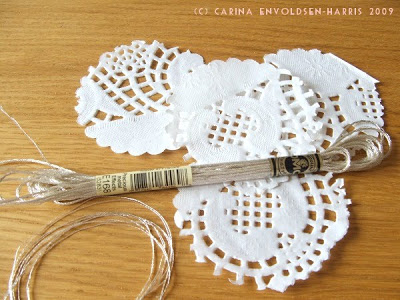 Well, it is really easy to do. Cut your doilies into circles, either by hand or using a punch. Then you stitch them together. I used silver embroidery thread, but you can just as easily sew them together using a sewing machine.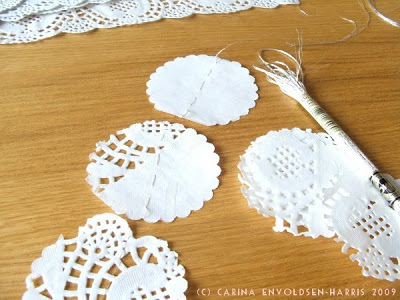 And that is it! Hang them in your windows, use as bunting. Heck, you could even hang them on your tree! And if you have some spray-on glitter in white or silver you could make them even more snowflake-y!