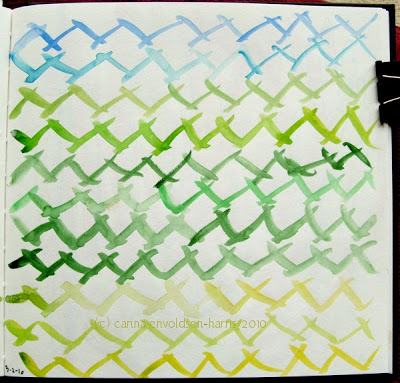 Page from my sketchbook. This is how I amuse myself. ;-)
I am sorry I haven't got a lot to show or tell at the moment. I'm working on some stuff and I am also trying to limit my internetty time a bit.
I hope you all have great weekends. And I hope that you do something fun and creative and maybe get a little messy while you're doing it.
If you need inspiration, why not download a couple of my free patterns? If you feel like buying one of my patterns, do mention this post and I'll send you another one for absolutely free*. Of course, you'll have to let me know which pattern you'd like. ;-)
*This offer is only valid until Sunday, 21 February.