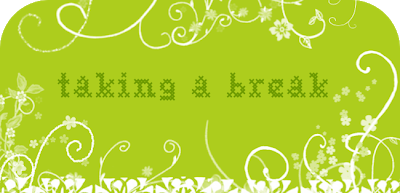 Wow, you guys, thank you so so much for all your nice comments about my book. Dang you know how to make a gal feel really happy!!
I feel pretty swamped at the moment.. have a couple of projects on a fairly tight deadline, so I am going to take a little break from the blog. I'll still check out comments and reply to those, but things will probably take on a slightly slower pace.
If you're waiting for a reply to an email, I will try and get to that this weekend. Sorry to keep you waiting!!
I will be back next week at some point. Of course, I'll probably end up with a surplus of energy and post lots this week anyway – isn't that how it goes? When you say you're going to take a break it gives you a break mentally and then you all of a sudden do feel like you have the energy you were lacking just the day before!? We'll see how we go, eh!
Before I go, I just want to send a big thank-very-much shout-out to some lovely people who have talked about my work in one way or the other.
First, Pam of Gingerbread Snowflakes (one of my classmates when I took Sister Diane's Blog Tune-Up class last month), who kindly included me in a post about some of your classmates (hey ladies!)
Second, a big thank you to Fanie of The Crafty Life, who wrote a really lovely review of my Stitching Borders and Beyond ebook.
And finally, to Michelle at Craftsville who has also reviewed Stitching Borders. And not only that, there's a giveaway of it as too, so check it out!
Ok! I'm going now! Taking a break. Really!
Feel free to share what you do with your down-time! :-)
°°°º°O°º°°°º°O°º°°°º°O°º°°°º°O°º°°°º°O°º°°°