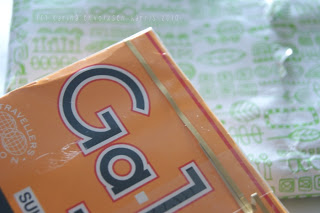 I got some nice stuff in the mail mail today! They are just simple things.. but they can mean a lot too, right?
Lucie went to Denmark (no, I'm not jealous…) and I kinda made her find some of this Danish liquorice, Ga-Jol. And she did and I got it today. Thank you, Lucie!!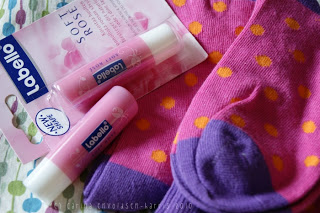 And my mum sent me some happy socks! Look how happy they are! But more importantly, she found and sent me a couple of that lip balm I was searching for a little while ago. I really don't know why it didn't occur to me to a) look for the lip balm in Denmark myself or b) ask my mum to look sooner, because I used to buy them in Denmark years ago! But there they are, I have a new supply of my favourite lip balm!
°°°º°O°º°°°º°O°º°°°º°O°º°°°º°O°º°°°º°O°º°°°