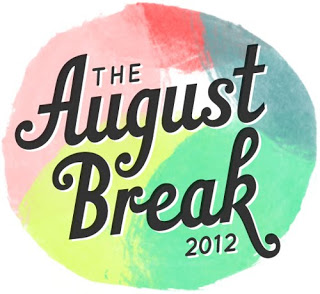 I'm going to try something new this August. I'm taking a bloggy break. Sort of. Or rather taking a break from (most of) the words part of blogging. Instead I'll post one or more photos everyday.
I'll probably write a post on the weekends, because 1) I want to and 2) telling myself that I "can't" write blog post usually means that I'll have loads of ideas for blog posts! :-)
It's an exercise in.. word restraint, I guess. And it'll force me to look more, to see more. So I can take pictures. Sometimes it's good to put restrictions on which creative things or tools you can use. Like telling yourself you can only use two colours when painting.
A lot of creative things can come from restrictions like that, so here's to some creative looking and seeing in August! :-)
The August Break is hosted by Susannah Conway, and you can read more about it right here – maybe you want to take a break from words too?
. . . . . . . . . . . . . . . . . . . . . . . . .