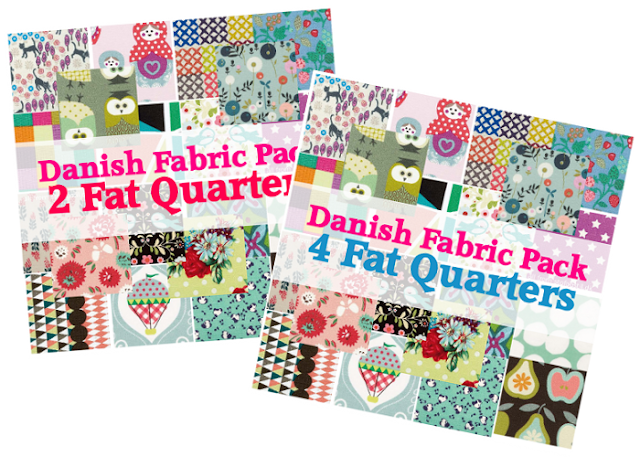 I looove fabric! You do too?
I sometimes get emails asking me where to buy this or that fabric and most times the answer is "a shop in Denmark". Which for most people isn't their favourite answer because that means that for various reasons they can't get their hands on it.
The other day I had this idea: I can buy some for you! You see, when we go to Denmark next we're driving again so there's no problem with baggage allowance, hooray! So, if you'd be interested in some contemporary Danish fabric, here's your chance. And it also gives me a reason to fabric shopping without Tony complaining "what MORE fabric?!!" ;-)
I can't guarantee which fabrics you'll receive – simply because I won't know what's available until I'm actually there, in the shop in Denmark. The swatches in the images are examples of what could be in the packs…
I am not making any money off this, you'll only be paying the actual cost of fabric + postage. And if postage is less than what you paid, you'll of course get a refund!
There are 8 sets of 2 fat quarters and 4 sets of 4 fat quarters available.
The fabric will be shipped to you by the middle of October – I'm sorry I can't be more specific than that, but I don't like telling the whole world when my home will be empty for any extended period of time. :-)
. . . . . . . . . . . . . . . . . . . . . . . . .