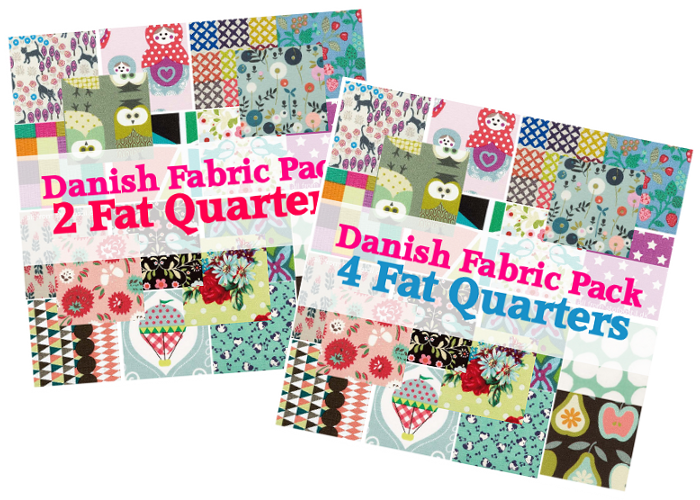 Bonjour! Or I guess 'hej' would be more appropriate.. ;-)
We're off to Denmark again in December, so I thought that I'd offer my, err, fabric buying services again. Because that was so much fun: guilt free fabric shopping, yay! And you got fabrics you probably can't get elsewhere. Fabric win-win!
Like last time, you'll get 2 or 4 fat quarters of fabric from Denmark. Since we are there in December, I'll be able to get hold of some Christmas fabrics too. But obviously, it's not possible to get the fabrics to you for Christmas this year. ;-)
I'll send the fabric as soon as we're back in the UK, but what with Christmas post being what it is and everything, I can't promise exactly when you'll receive the fabric. But it should be with you around the middle of January.
I can't guarantee what fabrics you'll get – the picture above is suggestion only. And I'll put the packages together randomly.
The offer is only open until November 30th and there's limited availability.
2 xmas fat quarters
4 xmas fat quarters
. . . . . . . . . . . . . . . . . . . . . . . . .