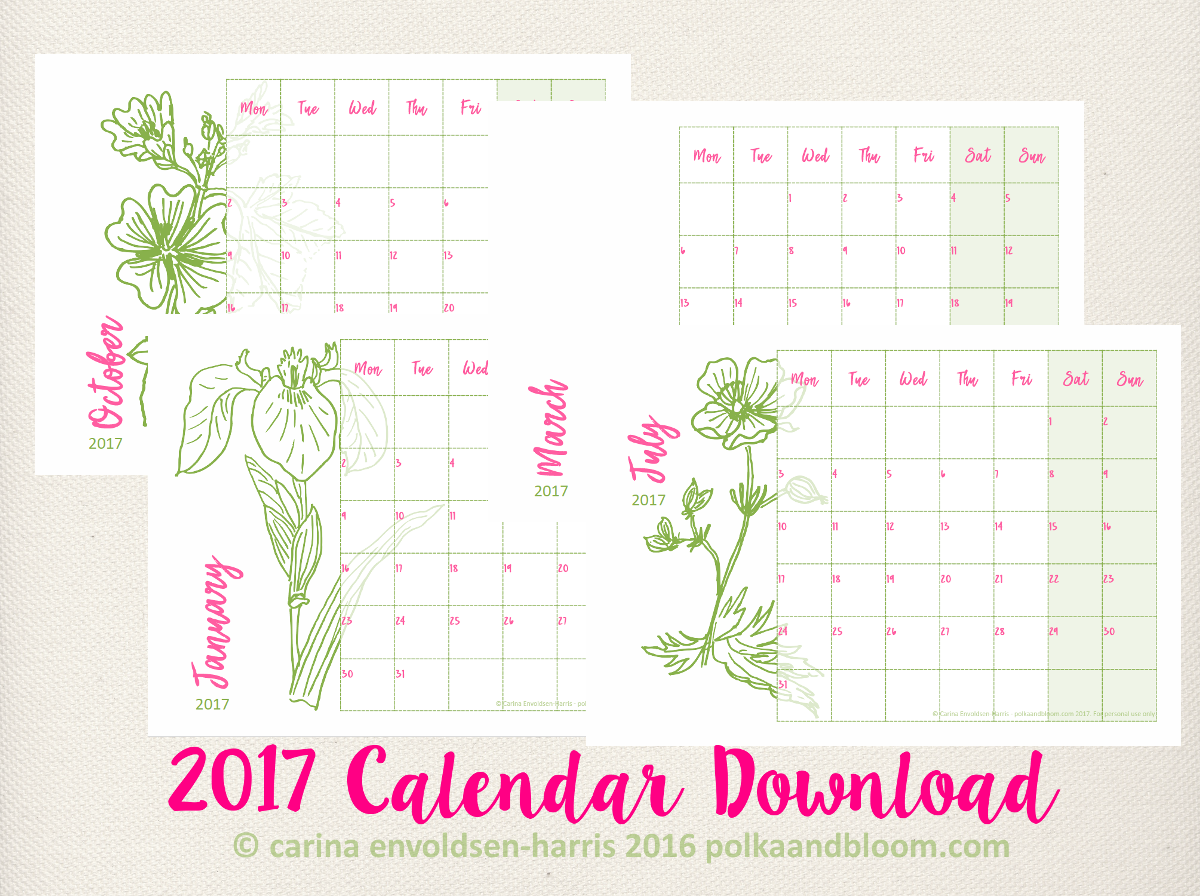 It is time to say farewell to 2016. I am SO ready for that. I don't think there has ever been a year that I've been so glad to see the back off. Of course, wonderful things happened, but they all seem to have been overshadowed by awful and unsettling events. So. Fare-thee-well, 2016. I will not remember you with much fondness. Hopefully 2017 will be better. If only a wee bit better.
This time of year, I like to sit down quietly and reflect on life and stuff, but I've just not had the time, so it will have to be next week. Once life goes back to normal. Maybe I'll pick a word for the year. Maybe not. I think that is probably only useful if you actually 'check in' with the word and your intentions behind it? Instead of picking an aspirational word and then forgetting about it by January 10th. :-)
I am going to print out my calendar for 2017 and put some nice things in it. Like my visit to see my sister in just over five weeks!! SO excited! You can download a copy of the calendar too, if you like. I used some drawings of flowers I made to decorate it. Although I left a few pages without the decoration so you can fill it in yourself. With a drawing or maybe a quote. Or a bunch of swearwords, depending on how the year is moving along. ;-)
Happy New Year, friends! I hope your 2017 will be filled with good people and wonderful times.
xoxo Carina
. . . . . . . . . . . . . . . . . . . . . . . . .