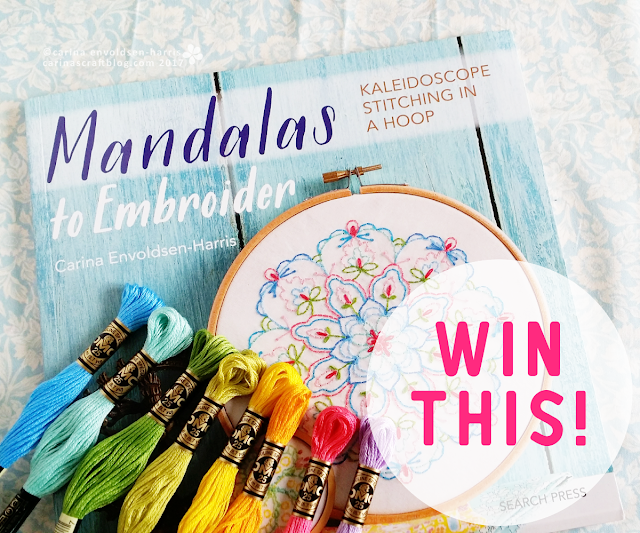 A reminder to enter my giveaway of a copy of Mandalas to Embroider and embroidery thread: the giveaway closes in about 4½ hours as I'm writing this. So go enter now if you want a chance to win.
However, if you missed my giveaway, head over to Follow The White Bunny where my friend Nicole is giving away a copy of the book (without thread, I'm afraid).
Nicole has also written a very nice review of the book AND there is a super cute picture of her new kitten looking admiringly (I imagine) at the book. Wishing perhaps that she had opposable thumbs so she could do embroidery? Or maybe she just wants to play with the thread. :-)
. . . . . . . . . . . . . . . . . . . . . . . . .