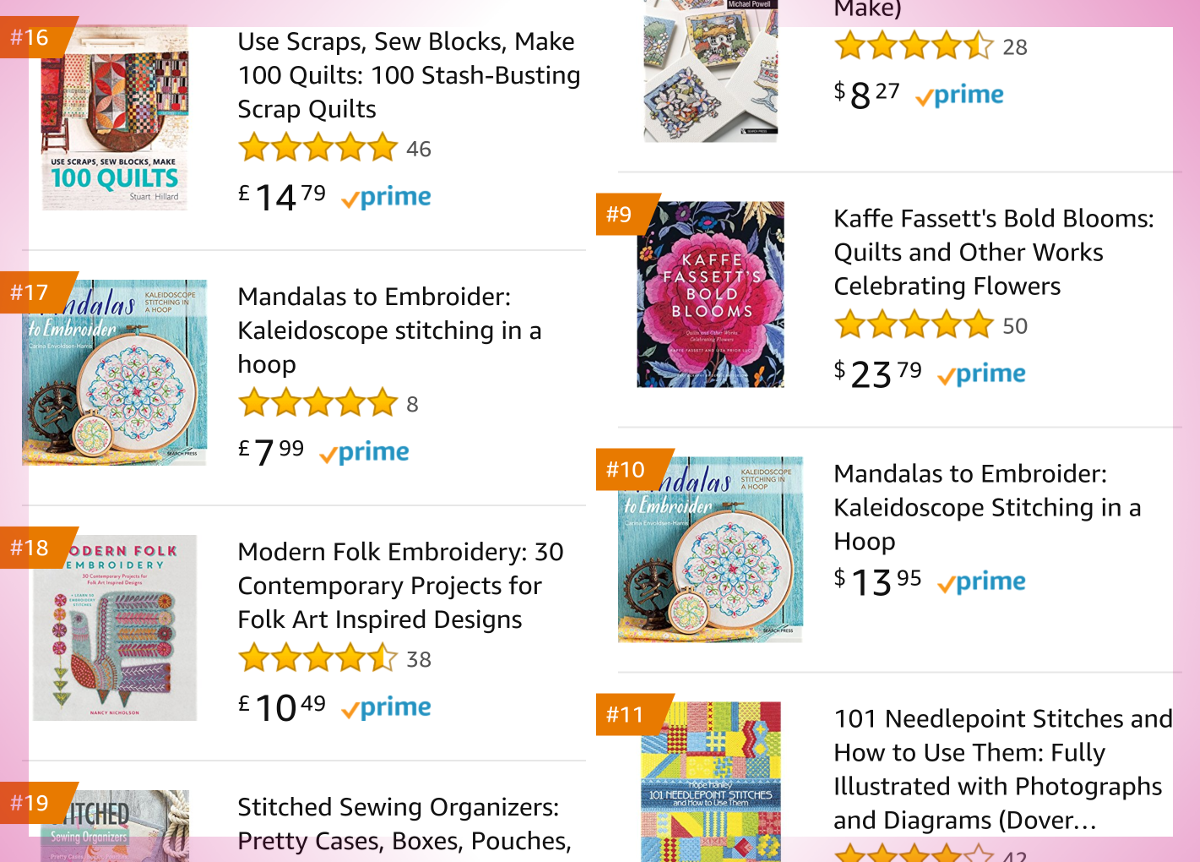 Hello! Today Mandalas to Embroider is out in the US, yay! I'm still not sure why it wasn't out the same time as in the UK, but never mind, it is out today.
So I get to celebrate a second pub day, hey! :-D
I have occasionally checked the book's rank on Amazon UK, and a little while ago I spotted it as #13 on Amazon UK in the embroidery category. Unfortunately I didn't think to take a screenshot of it. But the other day it was #17 and I'll take that! And then I saw it as #10 on Amazon.com in the same category BEFORE it was even released. That made me very excited!
A few five star reviews have also popped up on Amazon UK and I am so grateful to those people who bought the book AND took the time to review it. It means a lot to the success of a book. So if you reviewed the book, thank-you, thank-you, thank-you!!
There are some more reviews and giveaways coming to a blog near you, I'll mention the links once they are up.
Here are a couple of reviews of the book: myBearpaw and Postcard Reviews. And don't forget that there is a free pattern from Mandalas to Embroider on the Calm/Moment website. :-)
If you review the book on your blog or Instagram or Goodreads, please send me a link so I can share it. xoxo
. . . . . . . . . . . . . . . . . . . . . . . . .