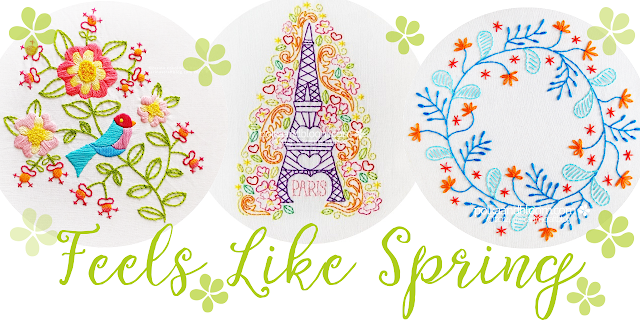 Happy Spring Equinox!
The snow from the weekend has just about melted away, just in time for the arrival of spring. :-)
I have put together a collection of some of my patterns with a spring time feel and they're 25% off until Sunday. There are single patterns and a couple of sets as well, which means saving even more!
That's your spring/Easter stitching sorted! ;-)
The Feels Like Spring collection for UK/EU customers. Just a reminder: for UK/EU customers I have to email your patterns because of an EU law that is a burden for small biz peeps like me and adds VAT for you if I don't. So. Please use your 'special' category to save yourself some money and save me a headache. ;-)
Feels Like Spring collection for everyone else.
The code to use is SPRINGTIME and it's valid* until Sunday, March 25th.
*25% off is only valid on the patterns in the Feels Like Spring collection.
. . . . . . . . . . . . . . . . . . . . . . . . .