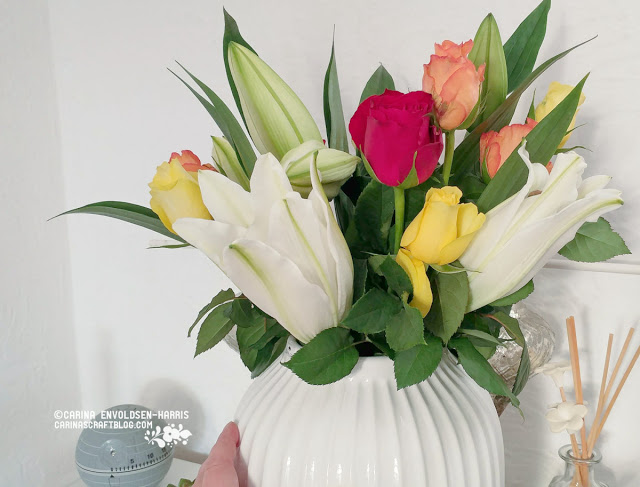 On Sunday Tony came home from the shops with this big bouquet of flowers and lilies for me. The bouquet is so big it only just fit into my large Kähler vase.
I was a bit surprised that he bought me lilies because they have a strong scent and Tony doesn't like that because it only makes his hayfever worse. I don't think he'd realised there were lilies in the bunch, which is how they managed to sneak home with the roses.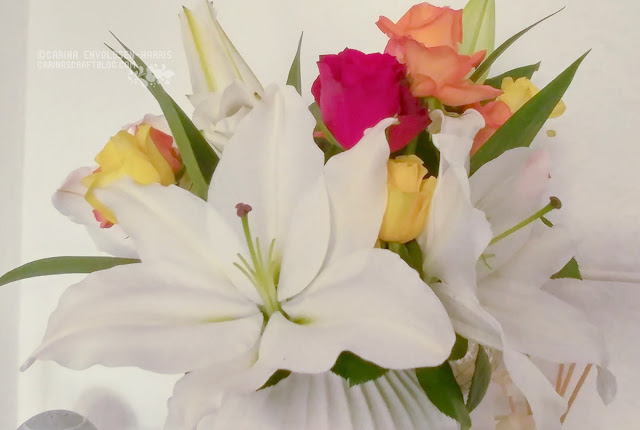 The lilies have started to open and they are BIG. Each petal is almost the size of my hand! And the scent is really strong. I've cut the stamens of the lilies that are already open, but the house is still filled with a strong lily scent.
I think I may do a couple of drawings of them and then get rid of them. Sadly. They are beautiful, and it is a beautiful scent, but it is just too powerful. Even for me.
. . . . . . . . . . . . . . . . . . . . . . . . .