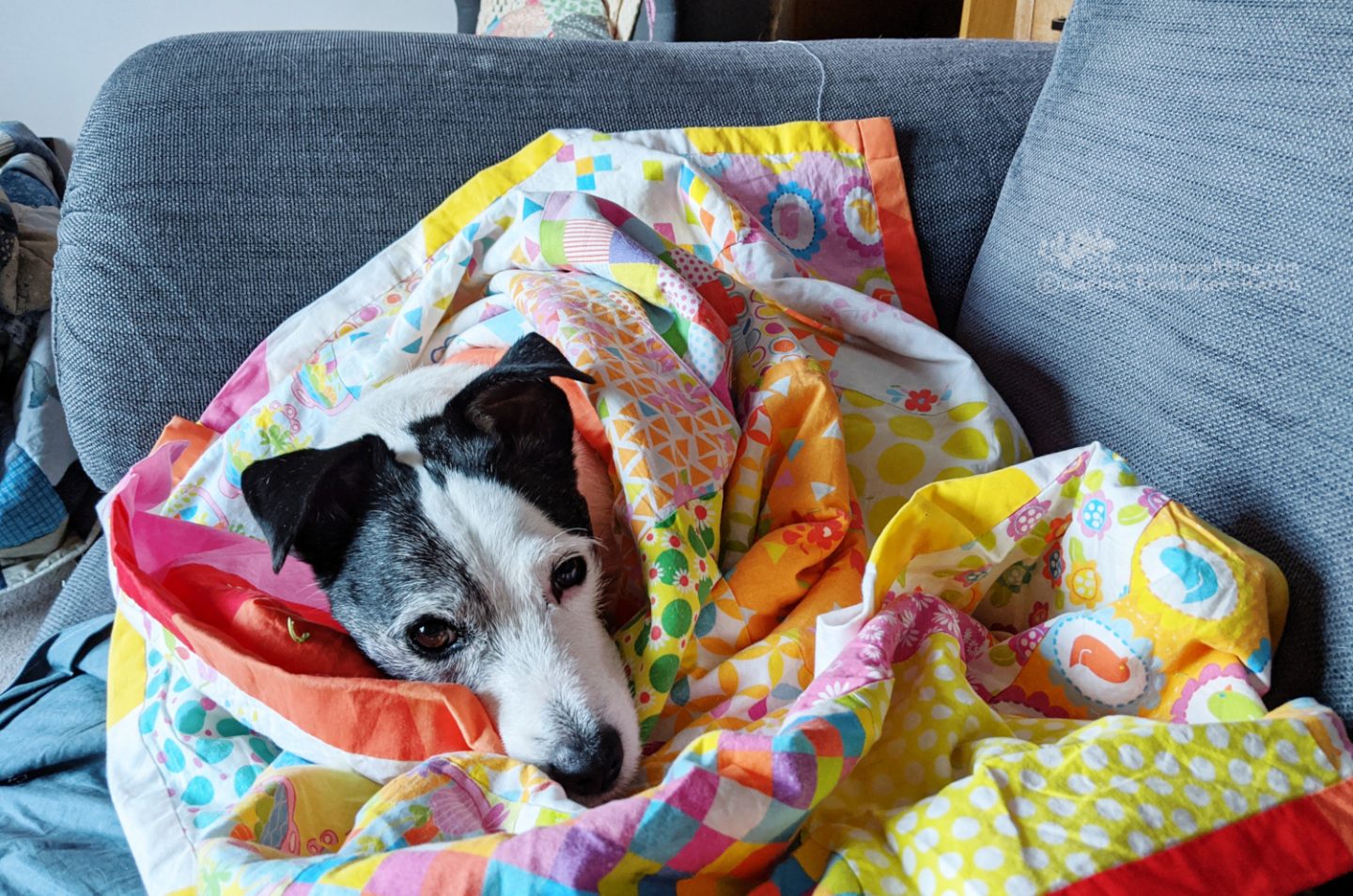 I love listening to podcasts when I'm stitching – and cleaning and doing the dishes, it nicely distracts me from those boring tasks! At last count I have subscribed to 134 podcasts. 134! To be honest, I haven't actually listened to all of them yet, I have a habit of subscribing to a podcast if it seems like it would be interesting or I've listened to one episode because they had a guest on that I'm interested in and then I subscribe to the podcast itself.
I could probably unsubscribe from some of them – especially the ones that don't seem to be updated anymore! ¯\_(ツ)_/¯
Anyway, I thought I'd share some of my (current) favourite podcasts. If you have recommendations, do leave a comment! I need more to my 'collection'..! :-D
In more or less alphabetical order:
Books and Travel. Inspiration for the curious around unusual and fascinating places as well as the deeper aspects of travel.
By the Book podcast. By The Book is half reality show, half self-help podcast, and one wild social experiment. In each episode we choose a different self help book to live by – following every rule, down to the letter – to find out which ones might actually be life changing.
David Tennant Does A Podcast with…. David Tennant Does A Podcast With… sees David talking to the biggest names from TV, movies, comedy and elsewhere.
Design Matters with Debbie Millman. The world's first podcast about design and an inquiry into the broader world of creative culture through wide-ranging conversations with designers, writers, artists, curators, musicians, and other luminaries of contemporary thought.
Art Detective Podcast with Dr Janina Ramirez. This series is designed to give bite-sized insights into the world of Art History, bringing one image to life across 20 minutes through discussion with experts. History is never far from view, so each image will be expanded to sit within the cultural and historical context that produced it.
Happier In Hollywood. A podcast about how to be happier, healthier, saner, more creative, more successful, and more productive in a back-biting, superficial, chaotic, unpredictable, and fundamentally insane world.
Happier with Gretchen Rubin. Gretchen Rubin discusses from leading science, age-old wisdom, pop culture, and personal experiences with her sister Elizabeth Craft to share practical advice about happiness and good habits.
Lingthusiasm. A podcast that's enthusiastic about linguistics.
P6 Beat Elsker. Each six-hour episode of this podcast takes a deep dive into the story and music of one artist/band (e.g. R.E.M., U2, Depeche Mode, The Cure, Foo Fighters, Kent, PJ Harvey etc).
Note: this podcast is in Danish but you can still enjoy the music! :-)
P6 Beat City. This podcast takes a look at the music from/inspired by/about a particular city/locations in each episode, e.g. Edinburgh, Lod Angeles, Brooklyn, Prison, Lagos, Wales, Copenhagen, Birmingham.
Note: as the one above, this is also in Danish but the music is mainly in English. So just tune out the talk and listen to the music and I'm sure you'll enjoy it. :-D
Rule of Three. A podcast talking to people who make comedy about the comedy that they love.
Adam Buxton podcast. British comedian Adam Buxton talks with interesting people. The rambly conversations are sometimes funny, sometimes more serious with funny bits. Adam records the intros and outros for most episodes while walking with his dog friend Rosie in the East Anglian countryside.
The Allusionist. A podcast about language by Helen Zaltzman.
The History of English podcast. The History of English Podcast is the spoken history of the English language. Kevin Stroud presents the history of English by exploring the historical events that shaped the modern language, as well as the history of English words and grammar.
The History Chicks. Our goal is to introduce you to female characters in history, factual or fictional via our podcast and shownotes. An introduction, an overview and a little push to explore and learn more on your own.
The Moment with Brian Koppelman. Interviews about the pivotal moments that fueled fascinating creative careers. Hosted by Brian Koppelman.
The West Wing Weekly. An episode-by-episode discussion of one of television's most beloved shows, co-hosted by one of its stars, Joshua Malina, along with Hrishikesh Hirway of Song Exploder.
Walking the Dog with Emily Dean. Emily Dean takes some of her friends for a walk with their dogs. They talk about the weird, the wonderful, the funny and the extraordinary.