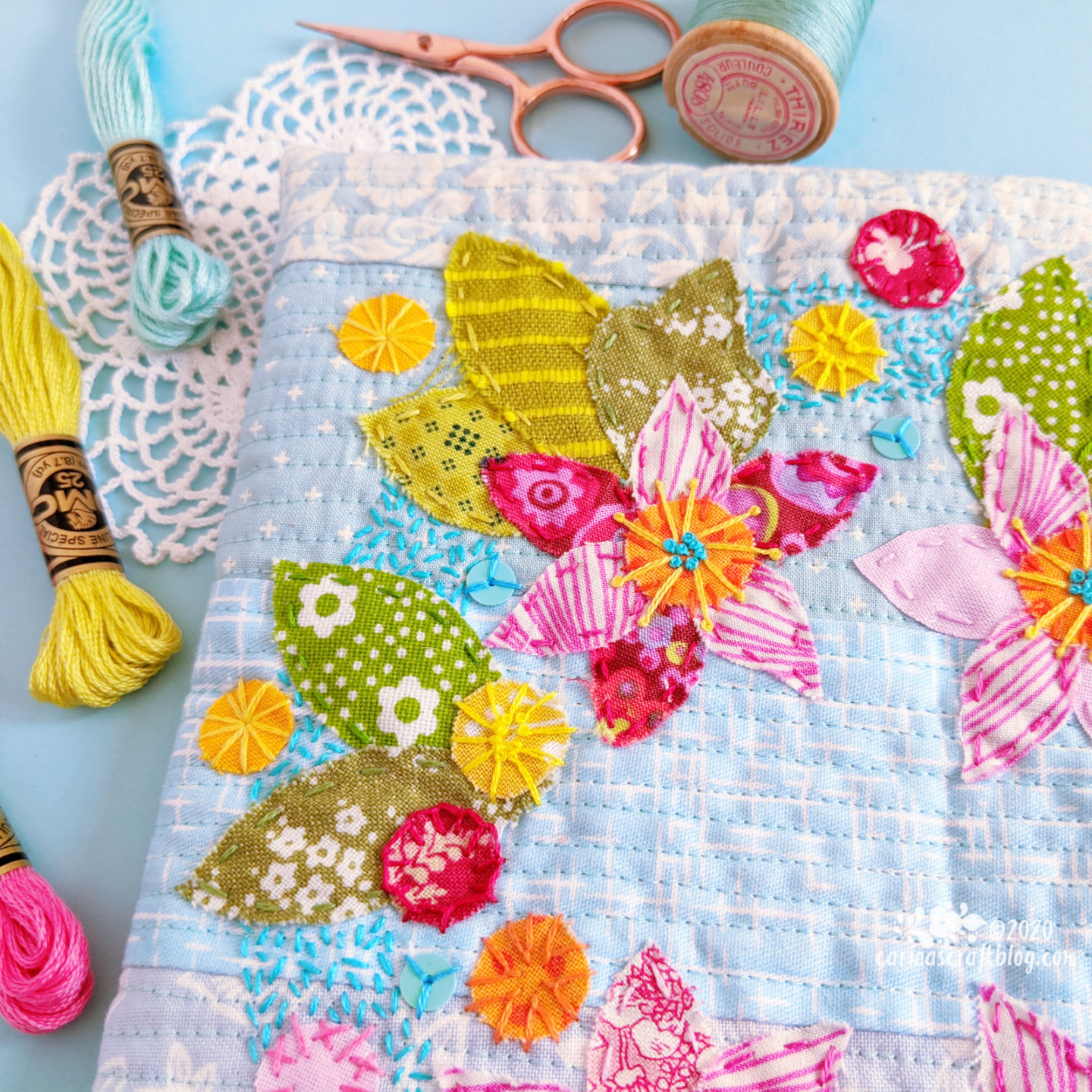 Slowly stitching. Using up pretty scraps of fabric. Making flowers. That has been the majority of hand stitching I have done lately. You'd think with more time on my hands, since I'm not going anywhere during the Covid-19 lock down, no teaching, no nothing, I'd be stitching up a storm of patterns. But my head just hasn't been in it. But I've managed to accumulate a bunch of finished slow stitching textile pieces.
I like them. They are very tactile and somehow comforting. Comfort is good in these unusual times.
But comfort is a privilege. Which not everyone enjoys equally. As a white woman I can't possibly understand what is like to be constantly in fear or your own life, or that of your loved ones, simply because of the colour of my skin. It makes me angry and disgusted and sad to see yet again how people are treated (murdered!) just because they are black.
It's just not right. Until black lives truly matter, no one can say that 'all lives matter' because it's simply not true.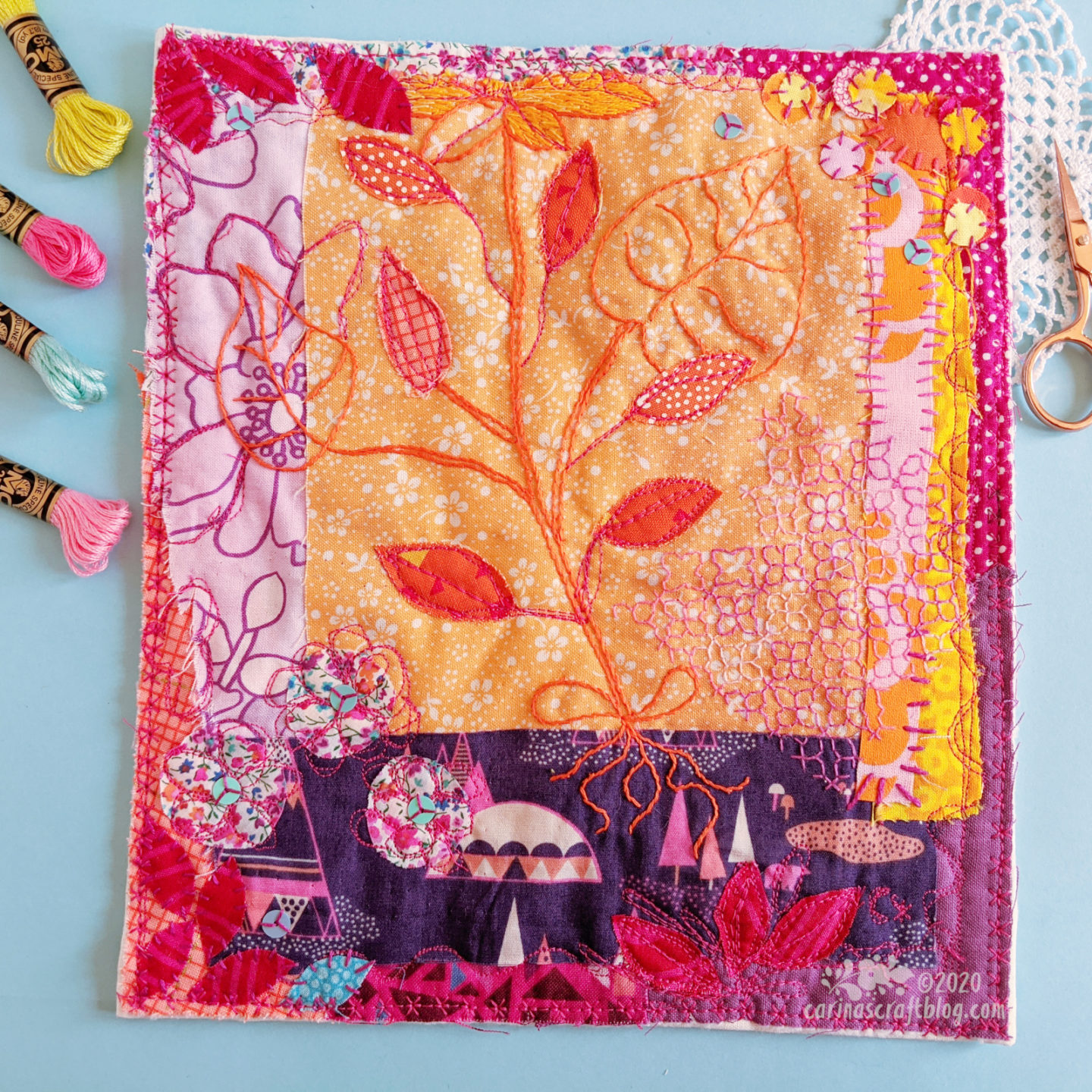 We must do better, so much better. There is a lot to learn, to understand, to unravel about ourselves and the systemic racism we (white people) benefit from. We have to learn to stand up to that. But it is important that we start by learning on our own, don't rush out and email or DM the first five black people that spring to mind. It is our emotional labour, not theirs.
It won't be easy or comfortable, but honestly, that's the least we can do.
Follow black people on social media. Artists, quilters, knitters, authors. It's so easy to just follow people who look like ourselves, both in appearance and in what they make etc. Social media algorithms definitely aren't helping us see diversity! Unless we train it to do so!
So follow black people. See what their lives look like from their perspective. Listen, learn. But don't ask them to teach you or tell you what it's like to be black. Again, that's not their emotional labour to carry out.
The resources are out there. Just google it.
I say 'you' and 'we' but I actually mean 'me'. I have so much to learn. One thing I have learnt is that it is not enough to not be a racist because the system, the society I live in, is racist against black people in so many small and hidden ways. And I benefit from that racism. That's just an unpleasant fact. We have to learn to be anti-racist.
I am committed to that. I am sorry that it took this long to realise.
As a small way of showing that commitment, especially to myself, I have put these textile pieces in my shop and I will donate 50% of the sales to the Black Lives Matter organisation.