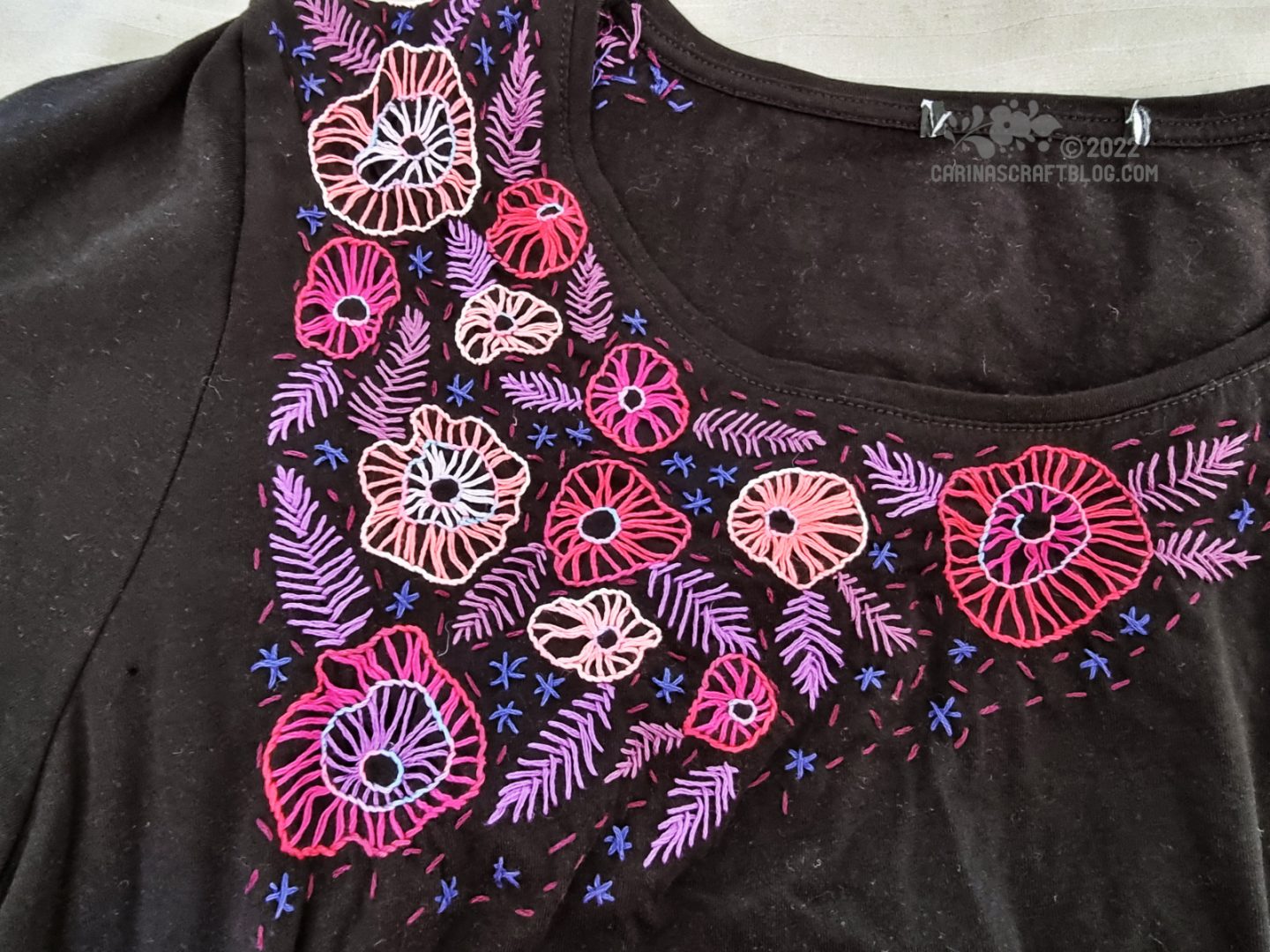 A little project to embellish a plain black t-shirt. This was a really relaxing project to work on in the evenings. I could even work on it when the light wasn't excellent because the whole 'design' was intentionally wonky. :-)
Black t-shirt in a home with a dog who sheds a lot = dog glitter. C'est la vie. ;-D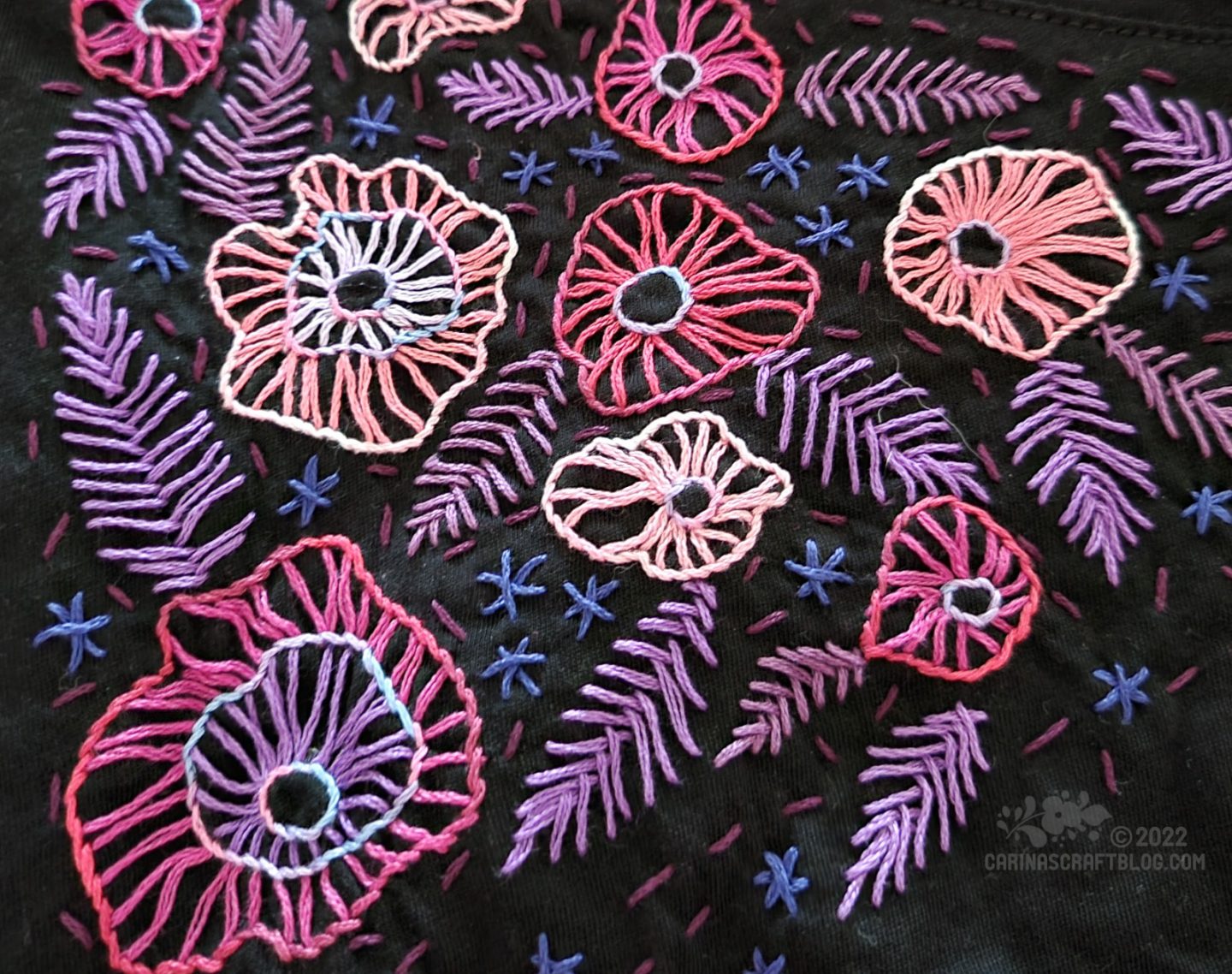 A wee close up. Look how wonky and happy this is! :-) Purple isn't one of my go-to colours but I thought it would work well here. I wanted the flowers to stand out the most and the leaves and stars to blend more into the background. But without using black or a very dark colour. I like the result.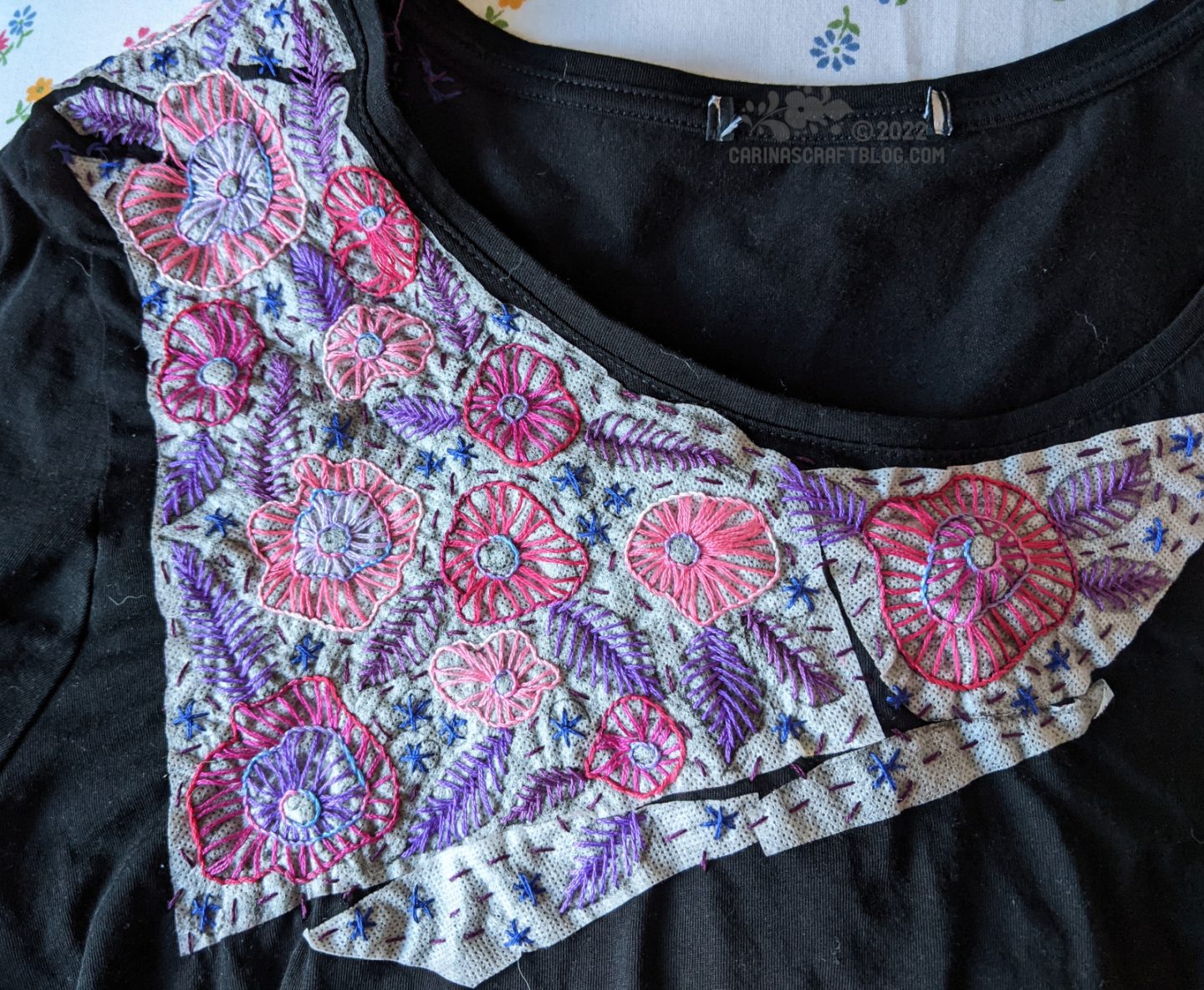 Since t-shirts are awkward to stitch on, even in an embroidery hoop (which may also stretch the fabric too much), I always recommend using some kind of stabiliser. In this case I used Sulky Sticky Fabri-Solvy. I cut it roughly to the shape I needed and stuck it on the front of the t-shirt. You can also put it on the back but I needed it on the front to draw my 'design' on it. Later I decided that I needed a bit more stitching at the bottom so I cut out a couple more bits and stuck on.
I drew the design with a brush pen so it would be loose and fluid. Because this is a black t-shirt I didn't really have to worry about the pen bleeding onto the fabric but if using the pen on a light coloured t-shirt I would test the Fabri-Solvy and pen combo in an area that weren't as noticeable.
Once I had finished the embroidery I soaked the t-shirt in warm water to dissolve the Fabri-Solvy. Easy-peasy.
I don't usually use Fabri-Solvy for my embroidery project because I find that it makes my stitching less accurate and the extra bulk of it means that my stitches are looser than I like them to be. But for something like this, the looseness is actually a good thing. Since the fabric in a t-shirt is stretchy it is good that the stitches are a little bit loose so that they don't pull on the fabric.