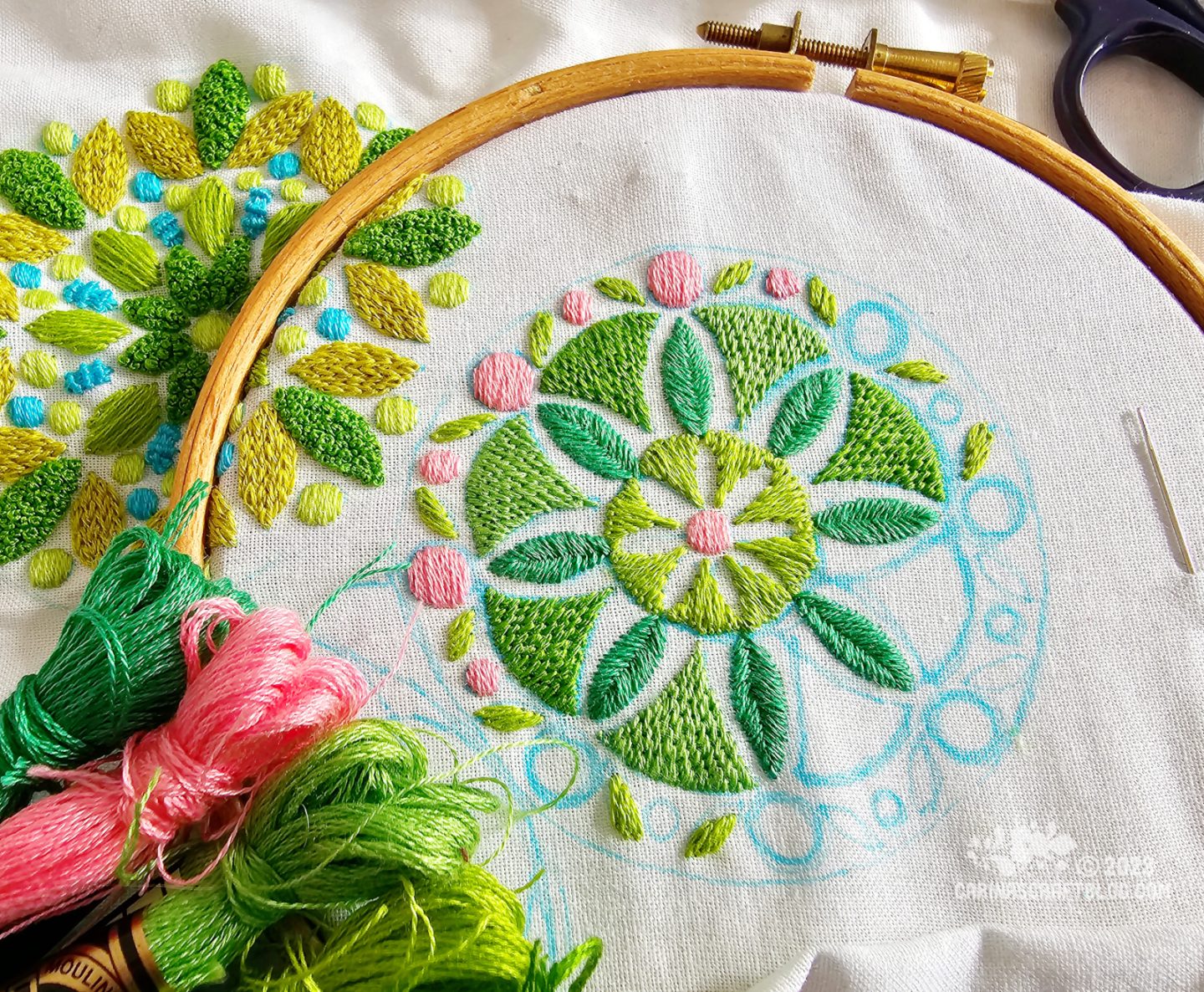 Well, belated Spring Equinox greetings, since it was a few days ago. :-)
I have almost finished the Spring Equinox embroidery. It is a lot quicker than the previous motif for Imbolc. As you can see in the top left, Imbolc has a lot of French knots which are pretty time consuming.
Join the Wheel of The Year stitchalong here. As well as the motif for each of the seasons in the Wheel, it also includes videos with short stitch tutorials and tips for the motifs.
Much to my surprise I might add! I've never really loved the idea of doing video because I'm camera shy and omg-why-does-my-voice-sound-so-weird?! :-D
But I'm getting used to it and hopefully the videos are ok. :-)
And now I am really looking forward to the next motif in the Wheel but that will have to wait a few weeks. The next one is Beltane at the start of May.