To cancel your product subscription, please follow the steps below.
Unfortunately, I am unable to do it for you because of how the backend works. Even if I delete the subscription product the backend will still charge you!
Yeah, it's weird, but I can't do nuthin' about it.
If you have any questions about deleting your account, please send me an email carina@carinascraftblog.com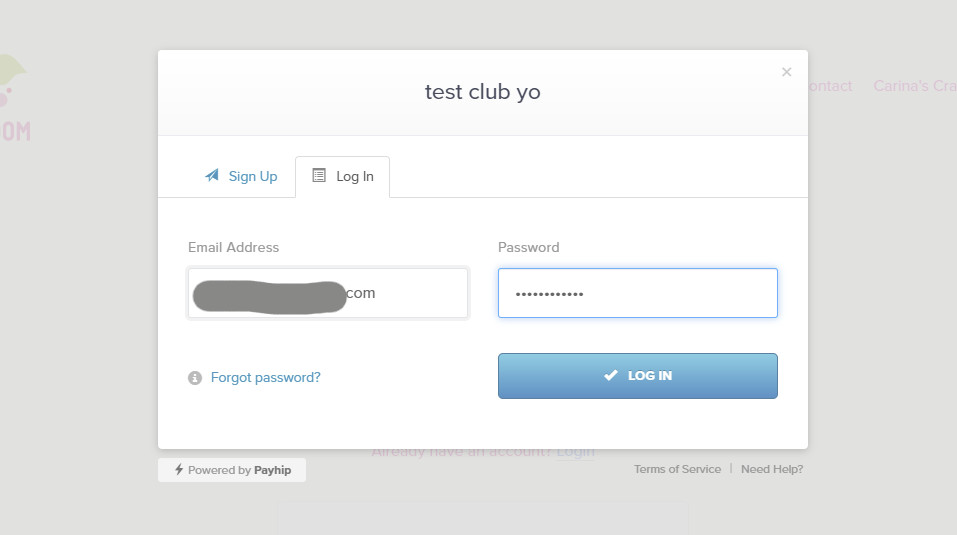 First, log in to your account.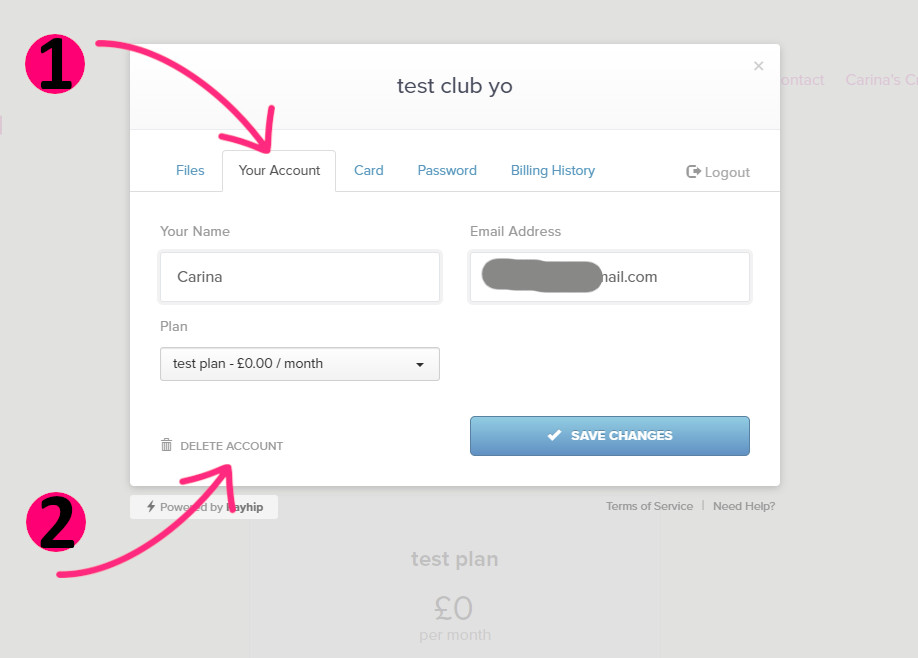 Click on the Your Account tab (1) and then click on the Delete Account option (2) at the bottom.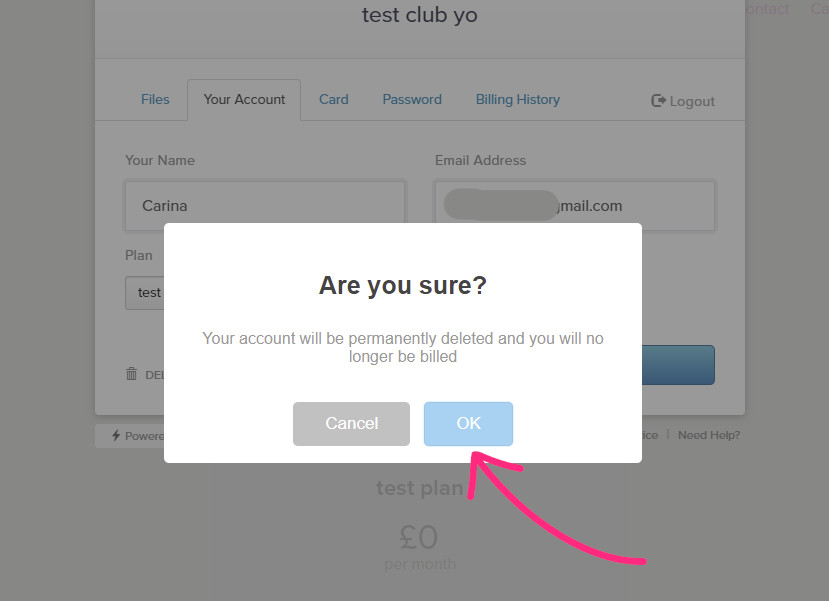 Click the OK button to confirm that you want to delete the account.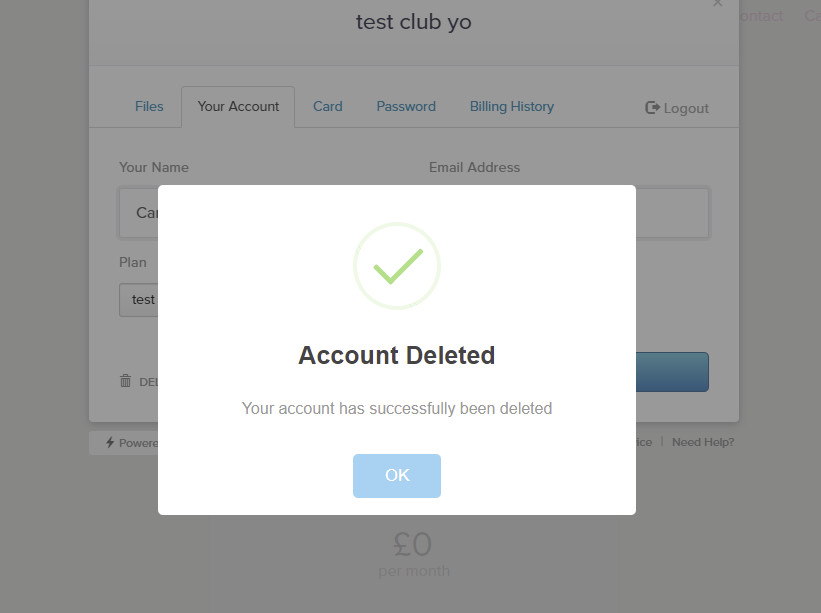 Then you will see this confirmation that your account has been deleted.