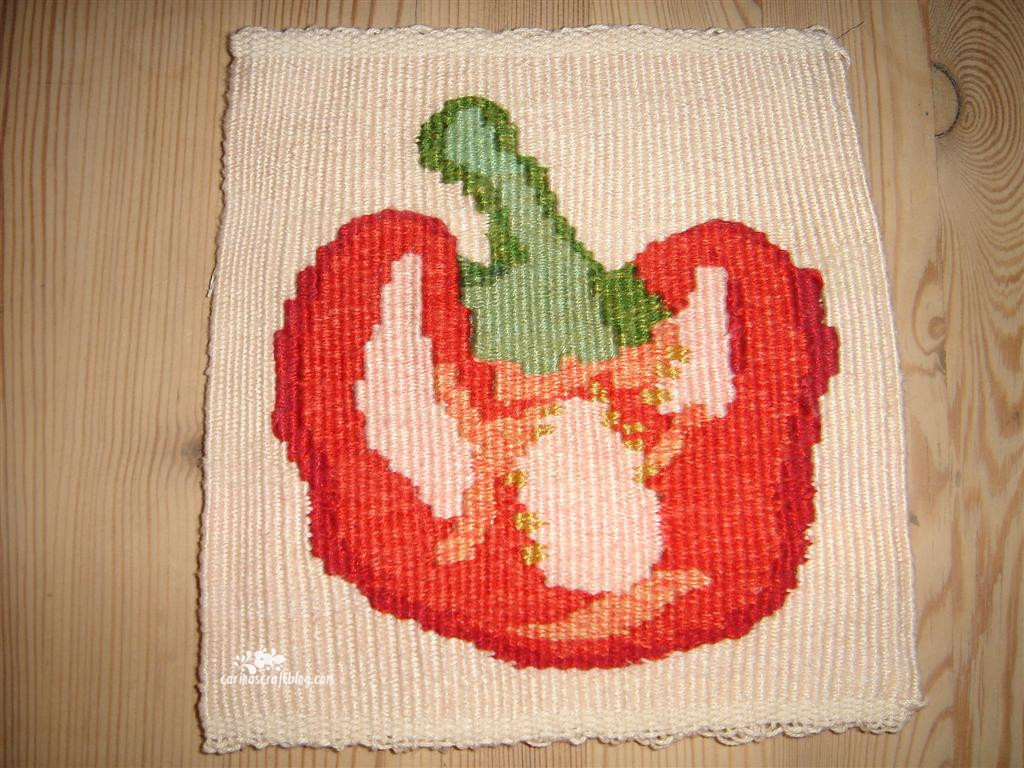 My mum made this for me as a present for my birthday. It's so pretty! She based it on one of my own drawings.
I wish I had the tools to try weaving – maybe some day!
It's funny how, when I see other people's creations, I want to try it!!