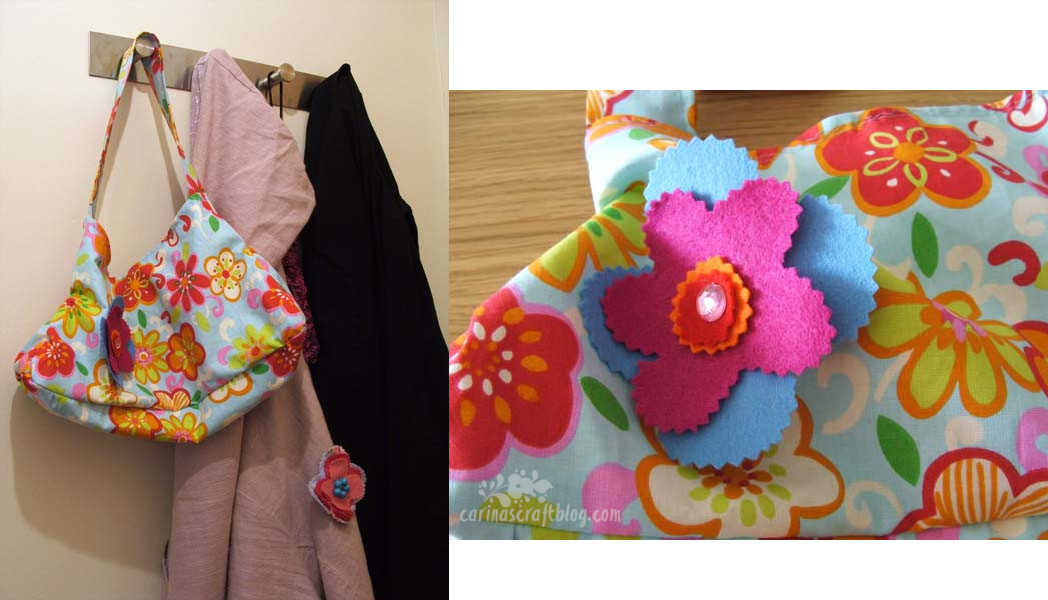 It feels like I've got my sewing stripes now. I made this bag! Me! Three months ago I couldn't even thread a sewing machine!
Somehow this has really been a test for me – you know, could I do this alone? Fly completely solo?? And I could, I didn't even call/email my mum once!
And a closeup of the flower I stitched onto it.