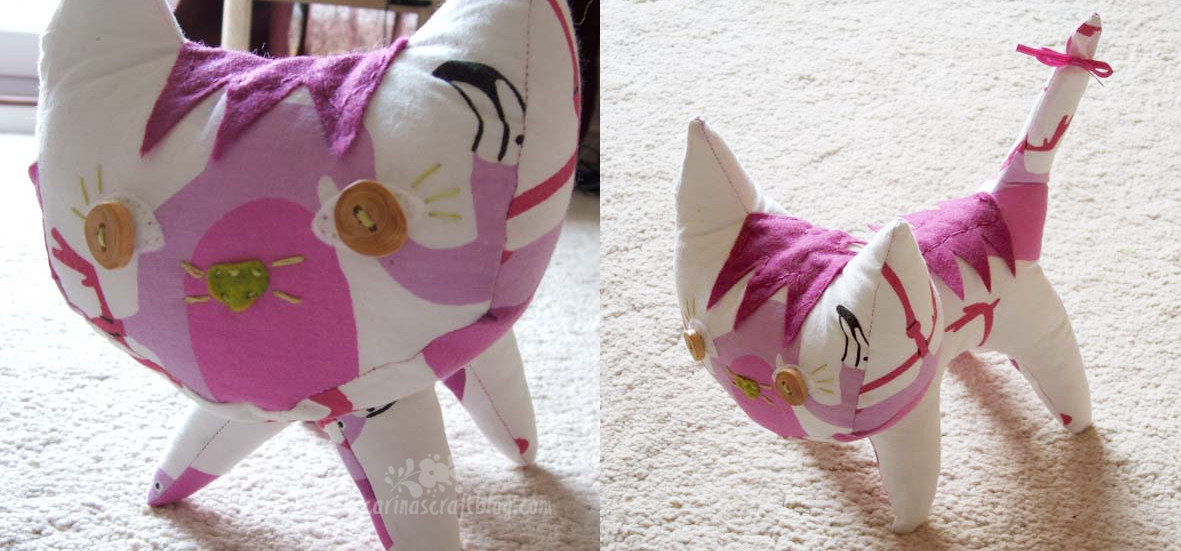 Flamingo kitty
Originally uploaded by wardi.
I've had this Pointy Kitty almost-finished for almost three months! It was all sewn together, just needed stuffing and a face really. But day after day she just lay in a drawer – forgotten!
Well, because of Finish What You Have month I decided to finally get her done. And good job, too, cause she turned out rather well. Although she does look a bit sad.
I like her wooden eyes – my mum gave them to me, they are made of juniper and she's probably had them since the 70's! And she actually had quite a lot of them but she gave themm all to me. How lucky am I?? I like the fabric too. I was a bit doubtful about it, because the print on it is fairly large, so you might not be able to see the flamingos so well. But even of you can't it doesn't matter so much.
There are a couple more photos of her over on Flickr. In one of them you can see she has a pink ribbon on her tail.