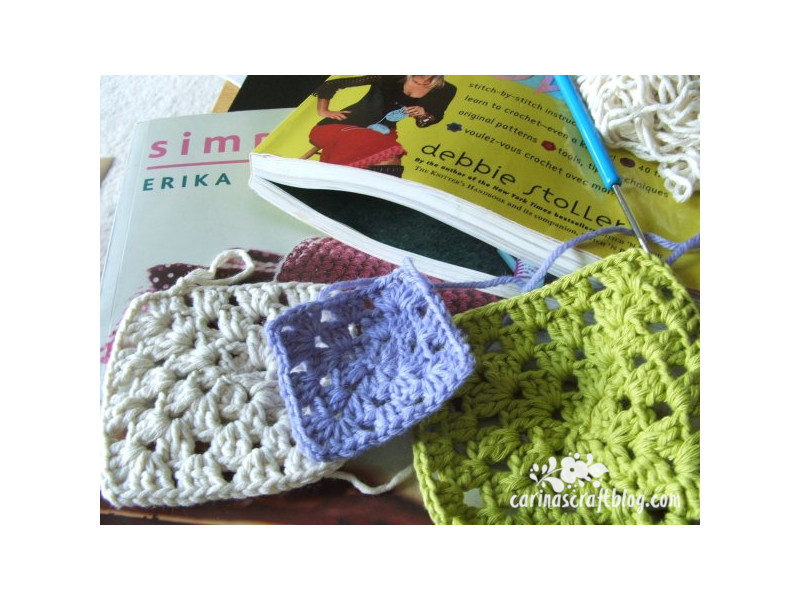 For about six months, on and off (mostly off!), I've been trying to learn to crochet. My mum and my sister have both kind of shown me, and I've got two books to help me, but it has all been in vain.
Until Thursday evening. I don't know what happened exactly, but I suddenly found myself (with the help of my two books, but nonetheless) able to do granny squares! They may not be the most exquisite specimens, but there they are.
Maybe my previous failures have been because I was just doing rows of single crochet and they always ended up wonky. Maybe it was because the wonky rows never seemed to have any purpose and so any effort was quickly abandoned.
Not that the granny squares have any particular purpose, but at least they seem like a finished product in themselves. Of sorts.
Now I just need to pile together a stash of yarn so I can make… something. A blanket, perhaps! The blanket I'm currently knitting (I've been working on it for months and months!), seems to be a never ending project. Maybe I should simply unravel all those knitted squares and do some crochet instead…