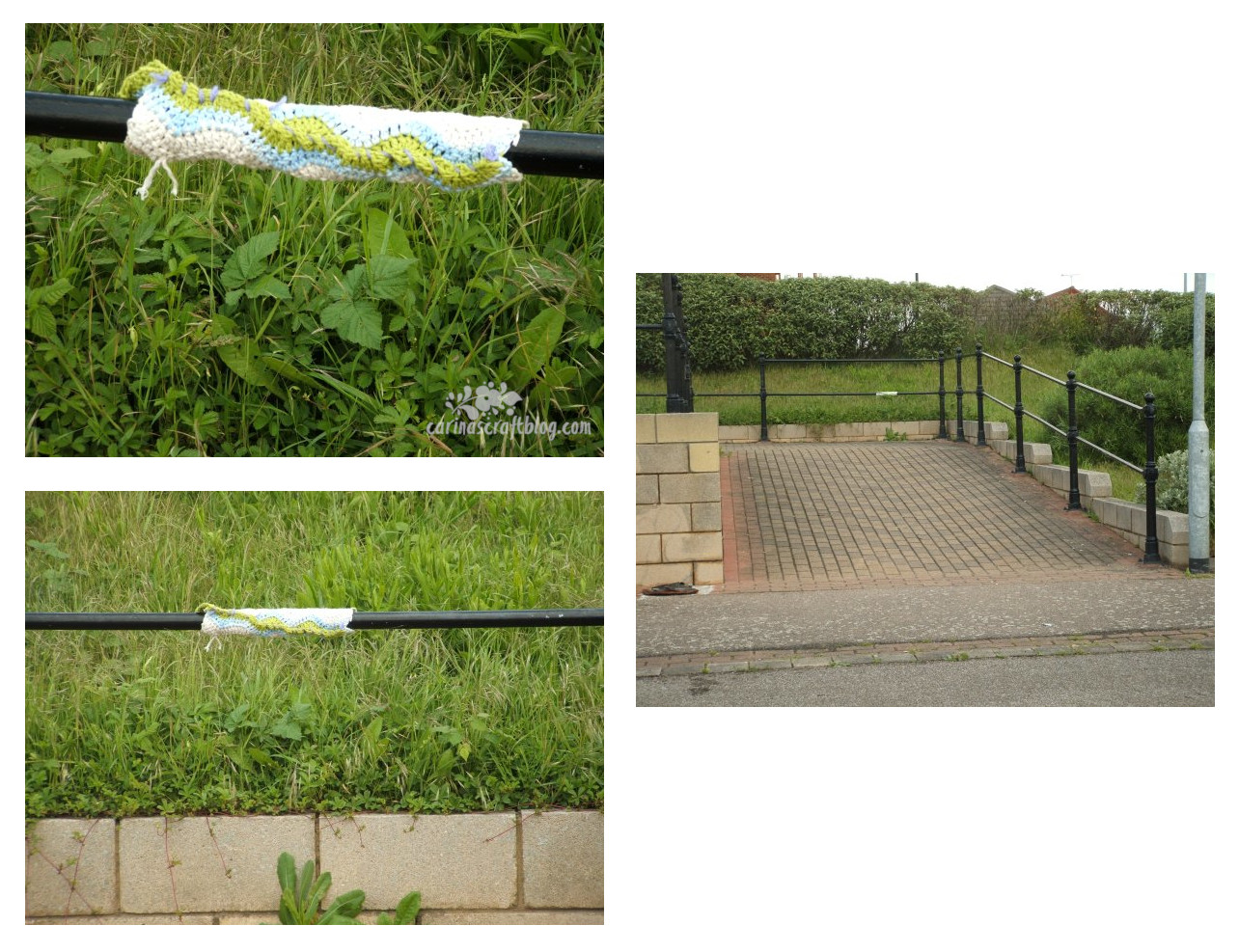 Inspired by this, last night I made up this crocheted cozy type thing and this morning I went for a walk and stitched it to a railing facing the river.
It is in a sort-of out of the way spot, but still a place where people go regularly. It's not stitched together as neatly as I had wanted, but I kept thinking I heard someone coming, so I had to be quick! Of course, noone came. ;-)
I'm going to go back in a few days to see if it's still there and what condition it's in. Has anyone else done this sort of thing? Still doing it? I think I'm going to do it again… It's fun to think that I've left something out there in the world, completely out of my control. Birds might poop on it, kids might ruin it… It is interesting.