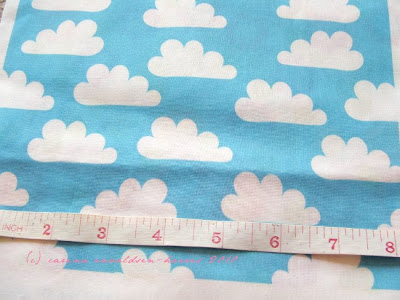 Wishing for clouds at the moment… I am not a fan of heat, no sireebob.
I am finally able to access the Spoonflower site.. have been for maybe a week or so. Huzzah! So now I can finally start showing you my latest designs. With the appropriate links.
Up there is Happy Clouds. I like clouds. I really do. I am thinking I should join the Cloud Appreciation Society. Yes, such a thing really does exist. Started by an English chap, of course. Such an eccentric lot…
And this is a slightly different version. Called Happy Blue Clouds. Because, you know, the clouds are blue.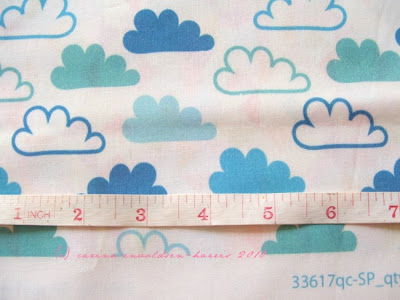 I would love to have quiltcover and pillow cases for our bedroom in the Happy Clouds print. It just makes me so happy to look at! To sleep, to dream among the clouds… Or, if I knew how, I'd make myself a happy cloud coat.. A girl can dream..right?
Hope you like! :-)
○ • ○ • ○ • ○ • ○ • ○ • ○ • ○ • ○ • ○