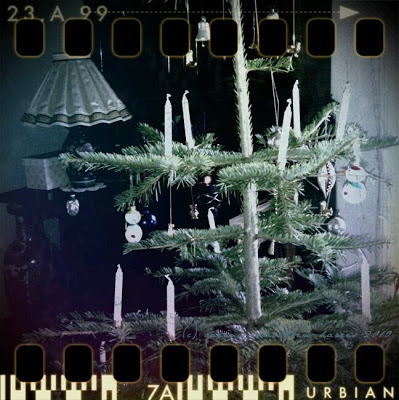 Yes… I just wrote the 'C' word! And, yes, we celebrated Christmas almost 2 weeks ago!
It's not quite as bonkers as it may sound. Honestly!
As you may know, I live in England, my parents are back in Denmark and my sister lives in the US, so you can probably imagine that spending Christmas together doesn't happen too frequently. In fact, I think it has only happened once!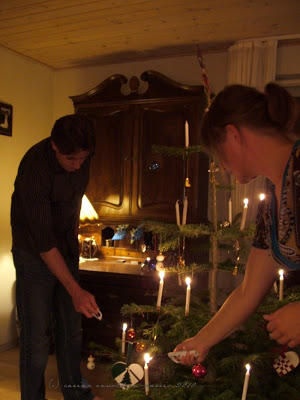 So if we're gonna have any Danish Christmas action together, we have to do it when we ARE together. Right?! See, it makes sense now!
And so we did. There was a tree (a real one, thankyouverymuch!), traditional food, marzipan sweets (below), dancing around the tree and even presents.
No snow, but I guess that's ok. Later I'll show you the present I made for my sister and her husband…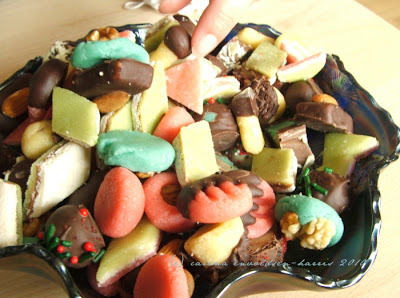 Mmmm… marzipan. I think that bowl was emptied in five minutes flat! ;-)
°°°º°O°º°°°º°O°º°°°º°O°º°°°º°O°º°°°º°O°º°°°