Yesterday there was only four weeks until my next book/kit is published!! Folk Art Embroidery is a collection of embroidery designs inspired by folk art from different parts of the world. If you've followed this blog for a while, I think you know that folk art is something I am very inspired by, so I was really excited to do a book all about that!
Unlike my other books, Folk Art Embroidery is part of a kit where you get a hoop and needles plus threads, fabric and an iron-on transfer to make two of the patterns.
I have five signed copies of Folk Art available, and I probably won't get anymore. Because it's a kit, storing the boxes takes up a lot of room! So if you want a signed copy of this book, now's the time. Once they're gone, they're gone. ;-)
The patterns are inspired by all kinds of folk art: Russian doll, Moroccan tiles, Japanese maneki neko, mud cloth, Pennsylvania Dutch etc etc. It was really interesting exploring all these different things. Some I already knew a bit about, others were completely new to me. And some I thought I knew about turned up some surprises. For example, did you know that the Russian matryoshka stacking dolls are actually inspired by Japanese dolls? I had no idea!

There are 10 patterns in the book, some are quite quick to stitch, while others require some time to finish. A couple of them have a lot of satin stitch! :-)
If you want to have a look at the inside of the book from the kit, here are a couple of screenshots. The book has all the "get started with embroidery" you need and also some information about the culture which inspired each embroidery design.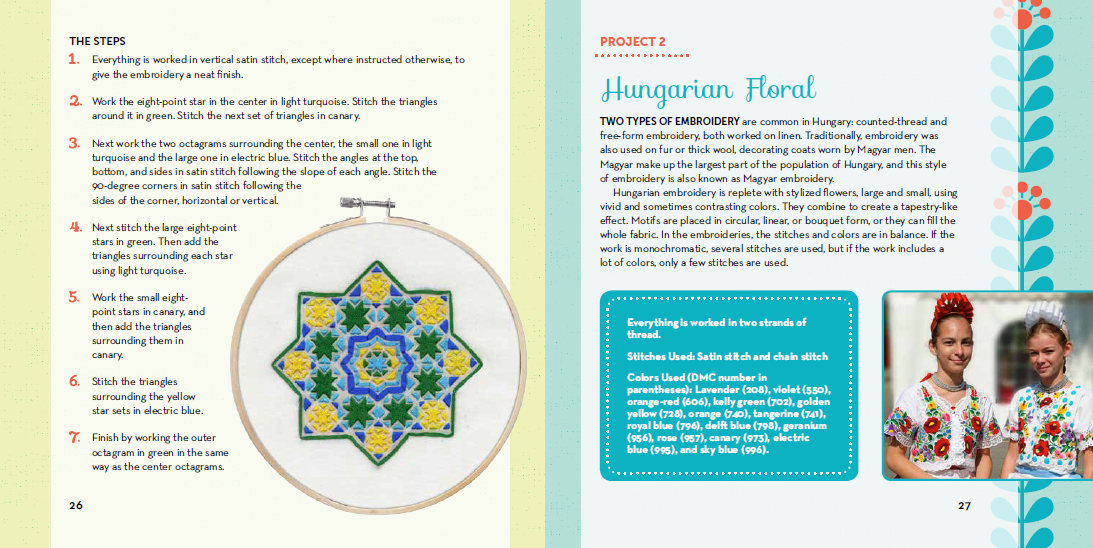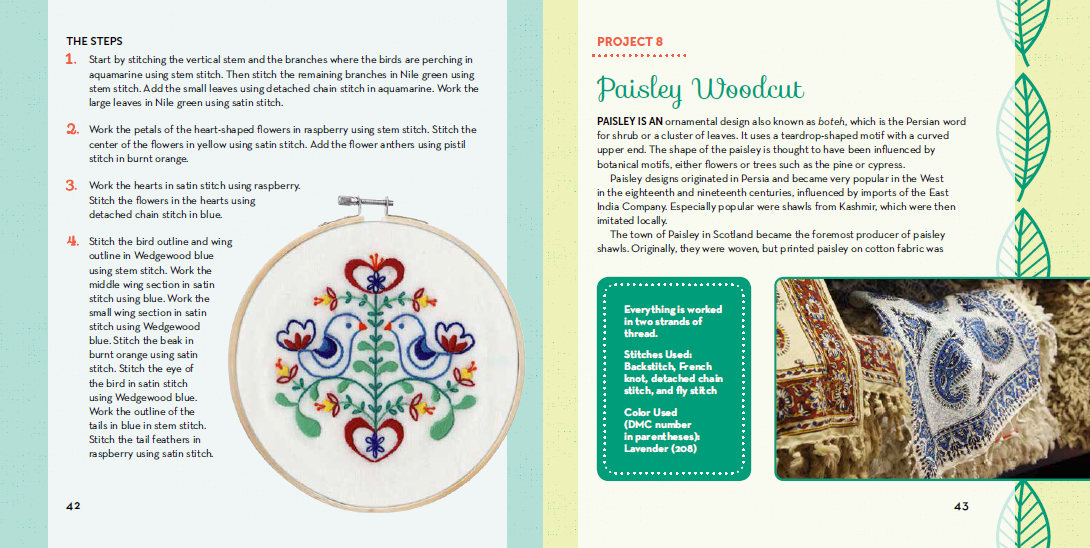 . . . . . . . . . . . . . . . . . . . . . . . . .