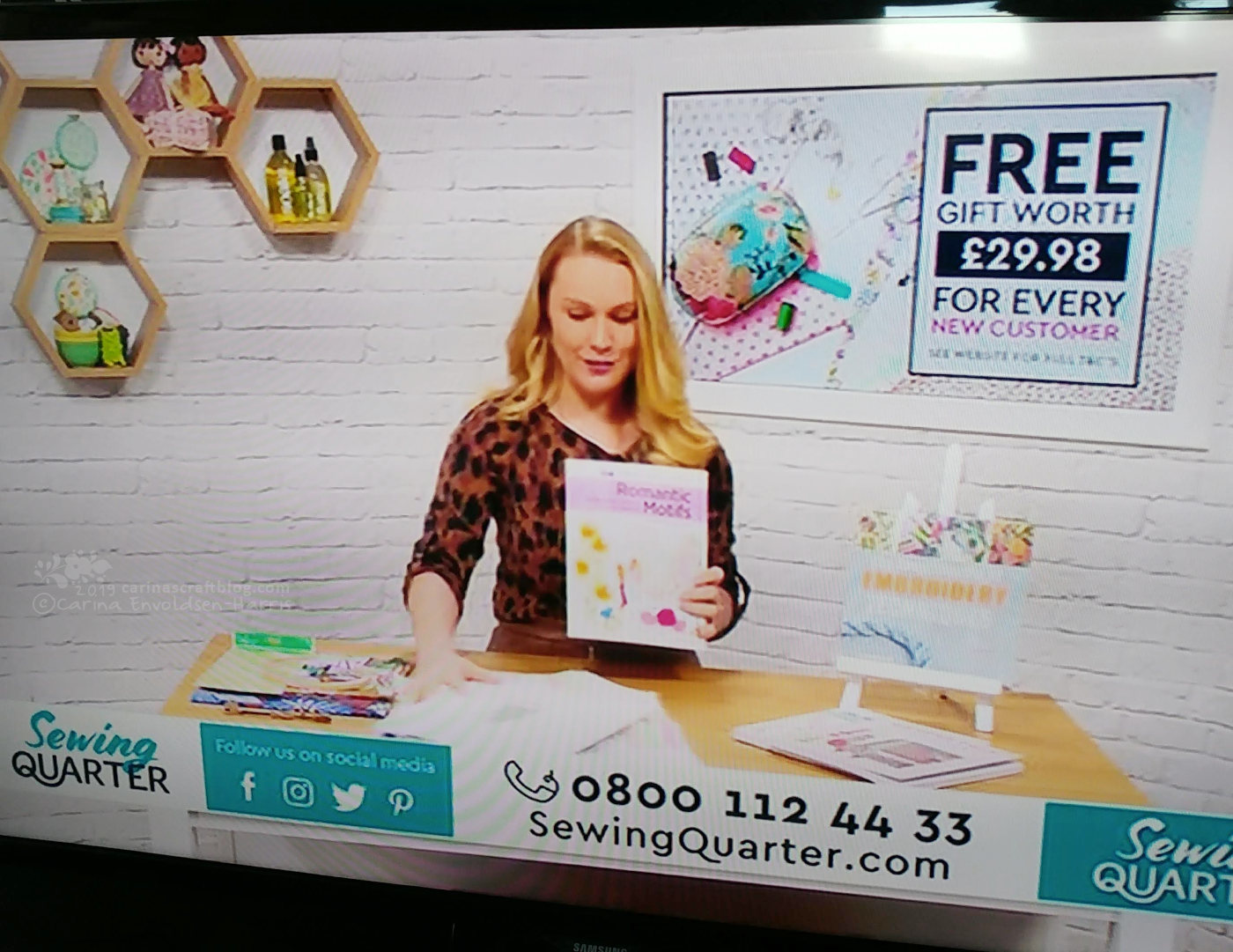 A couple of weeks ago, Romantic Motifs (my second book) was on TV! On Sewing Quarter to be precise. None of my books had been on TV before, so it was a little bit exciting!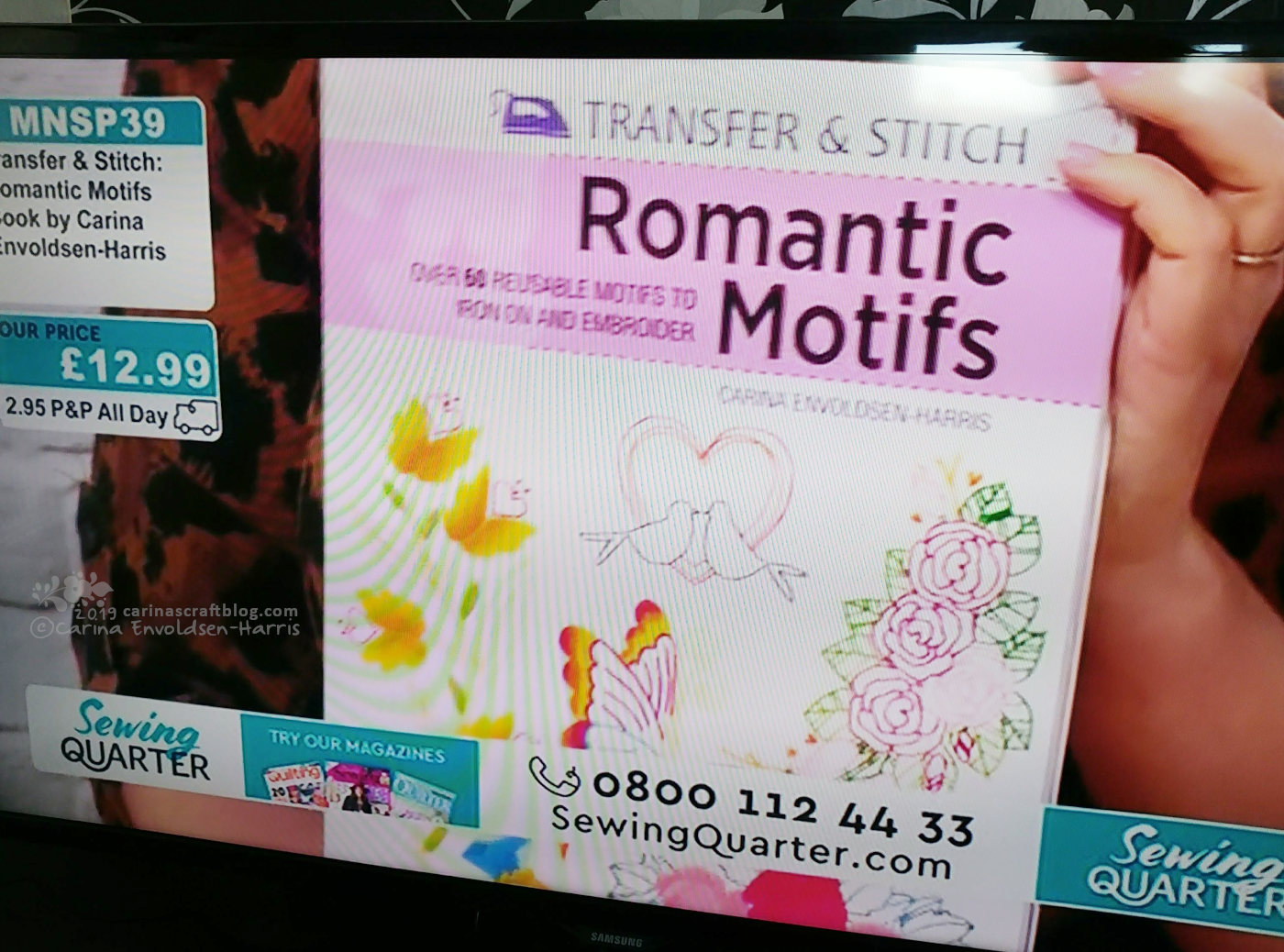 The publisher had asked me if I could send some of the samples from the book for the show so I knew it was happening. But they also said that it would probably just be a quick look at the book together with some other embroidery books.
Edited to add: There will be another show on February 21st where Romantic Motifs will be featured if you fancy a look. :-)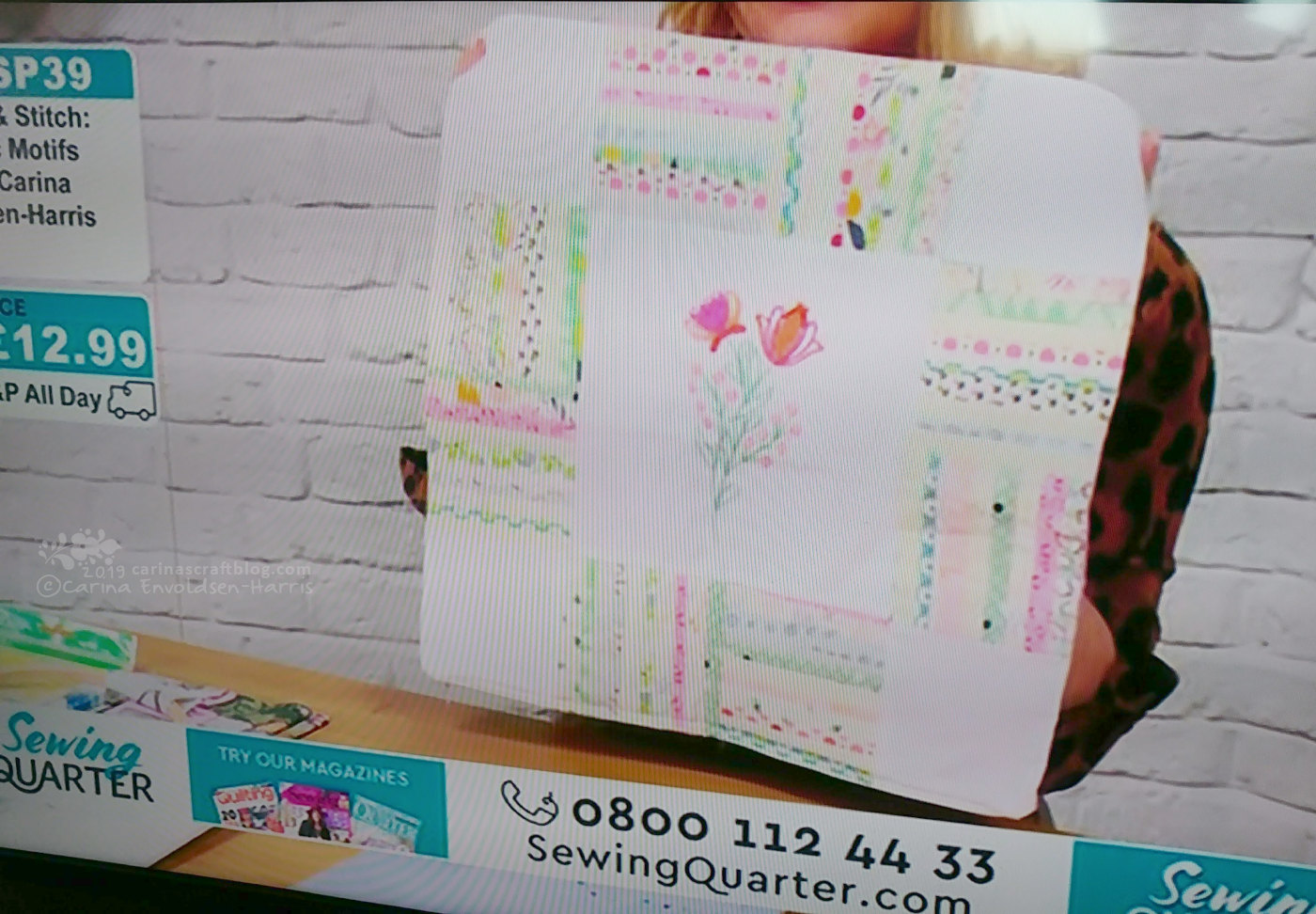 But it turned out that most of the time (that wasn't devoted to selling the books and other things mentioned, it is a shopping channel after all) was actually about Romantic Motifs. Whaaat?!!!!
I was so surprised and so excited to see it, I actually Skyped my mum while I was watching it and held up my mobile so she could watch it with me. :-D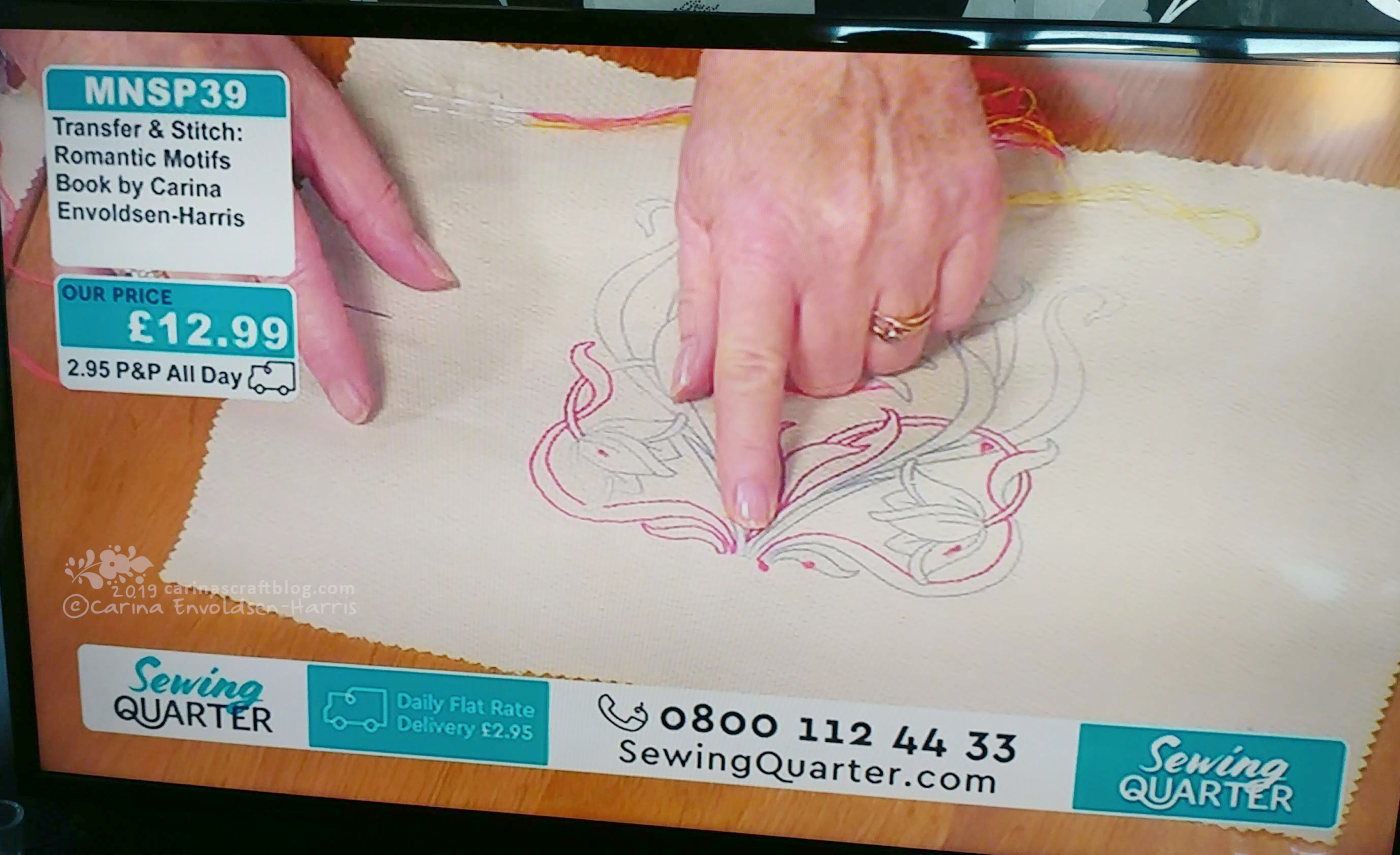 It is kinda weird to see this book on the telly because it seems so long ago that it was published (in 2016). So I'm really pleased that it still appeals to people.