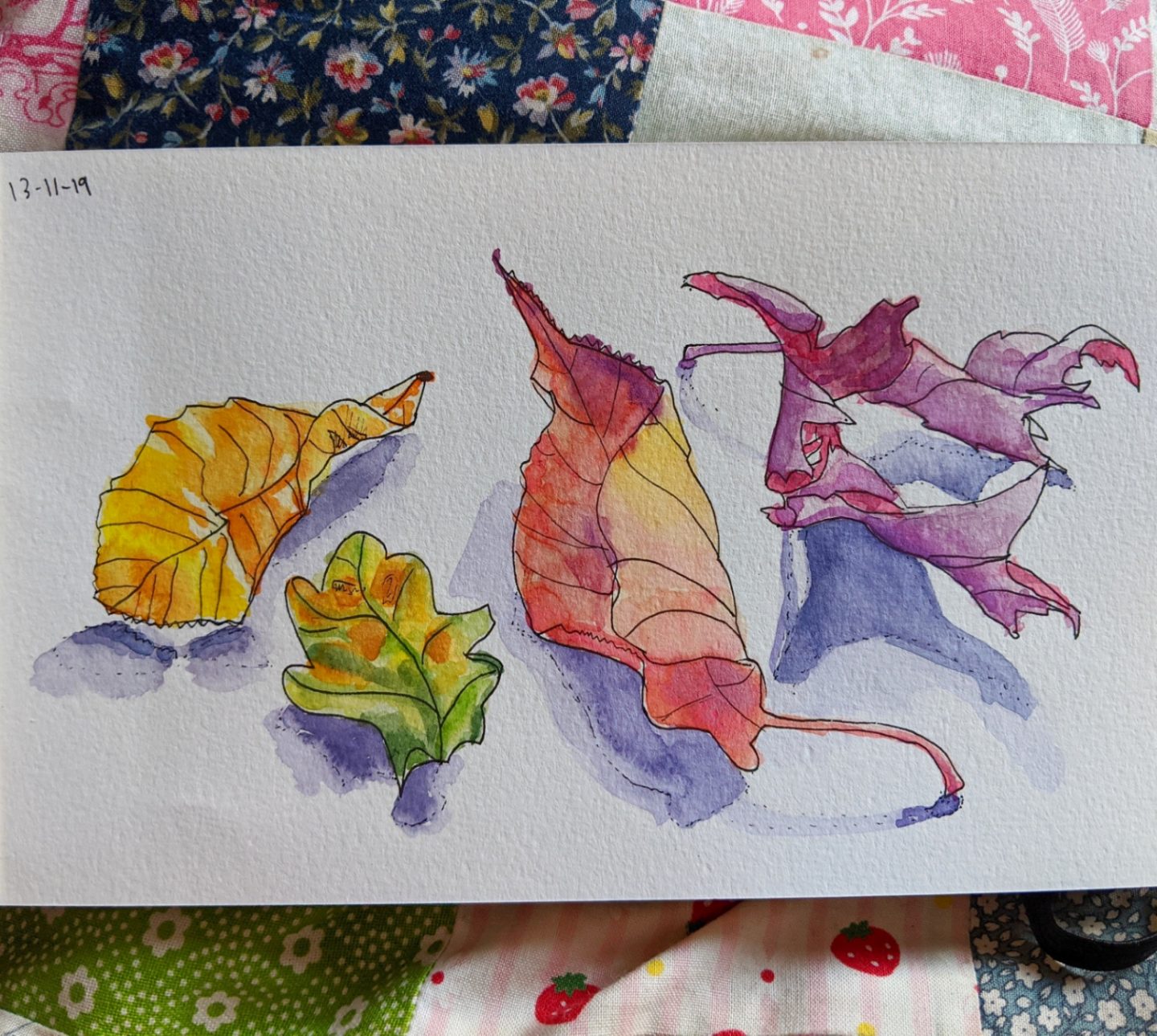 The past year, year and a half maybe, I have been making a concerted effort to get better at drawing. I've always been a 'drawer' but I've never been terribly good at keeping up a habit of drawing every day (-ish).
But this past year I've really tried to get into the habit, properly. Doing the #100dayproject really helped a lot! I try to always have a little sketchbook with me so I can make a sketch if I have a bit of spare time when I'm out and about. And I try to sketch at home as well.
This morning I sketched these leaves I collected on Monday. At first I was a bit annoyed that I'd not have time to sketch them sooner because they'd gone all curly. But I actually enjoyed the challenge of sketching all the curves and corners.
And here's an amazing thing: I posted it on Instagram and then later I was scrolling through and I saw this nice sketch of leaves… And it was my own sketch!! So I guess the sketching practice really is paying off when I can see one of my own sketches and for a split second think it's by someone else AND after realising it was my sketch I still liked it and didn't think about how I could have improved it. :-)