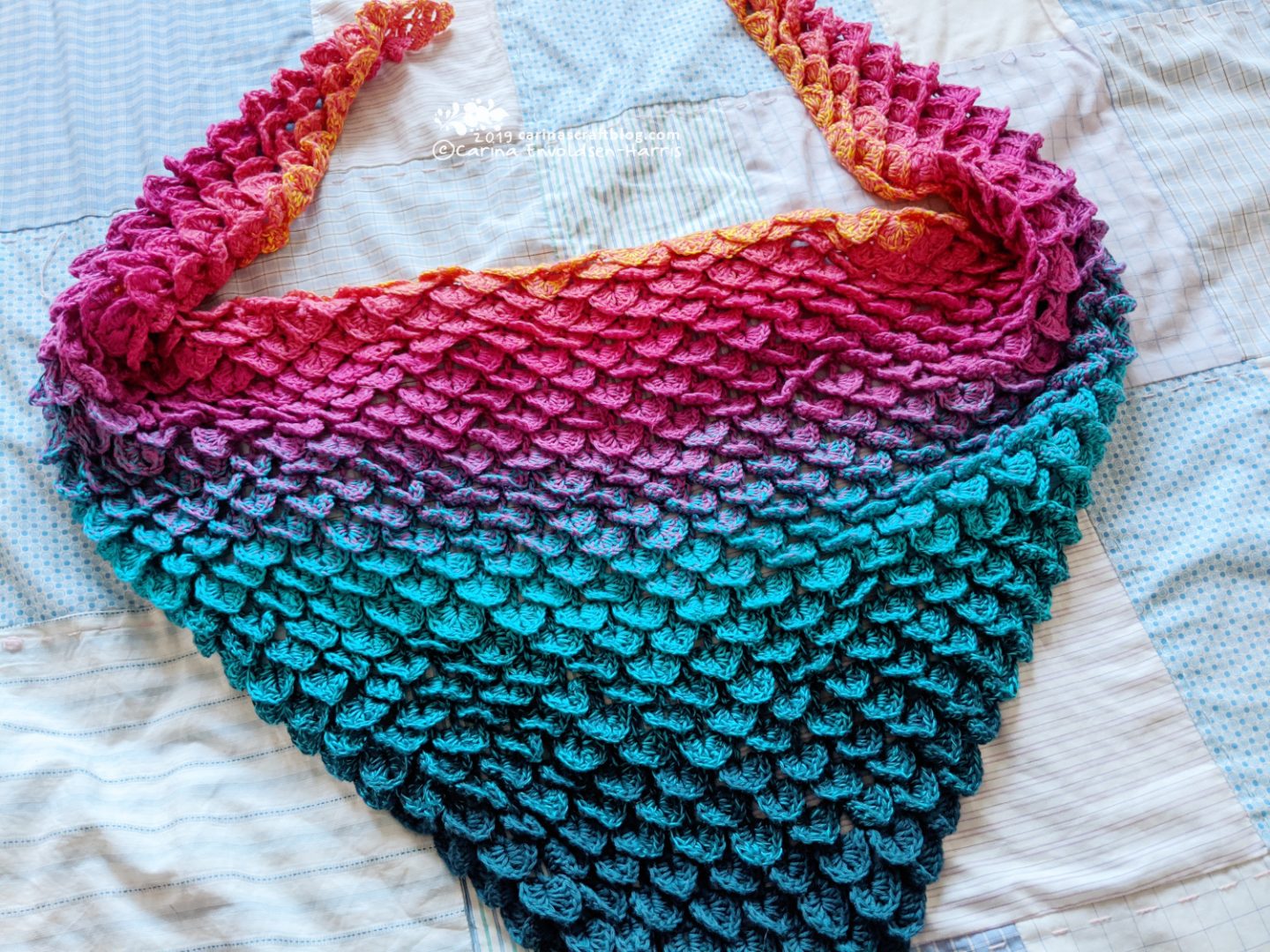 The crocodile stitch scarf is finished and I love it! I love the scales and I love how the colours change in the yarn and it's a pleasure to wear. The only slightly negative thing about is that it's a bit smaller than I would have liked. But that's due to how much yarn the crocodile stitch eats up, and also because I didn't want a lot of yellow in the scarf.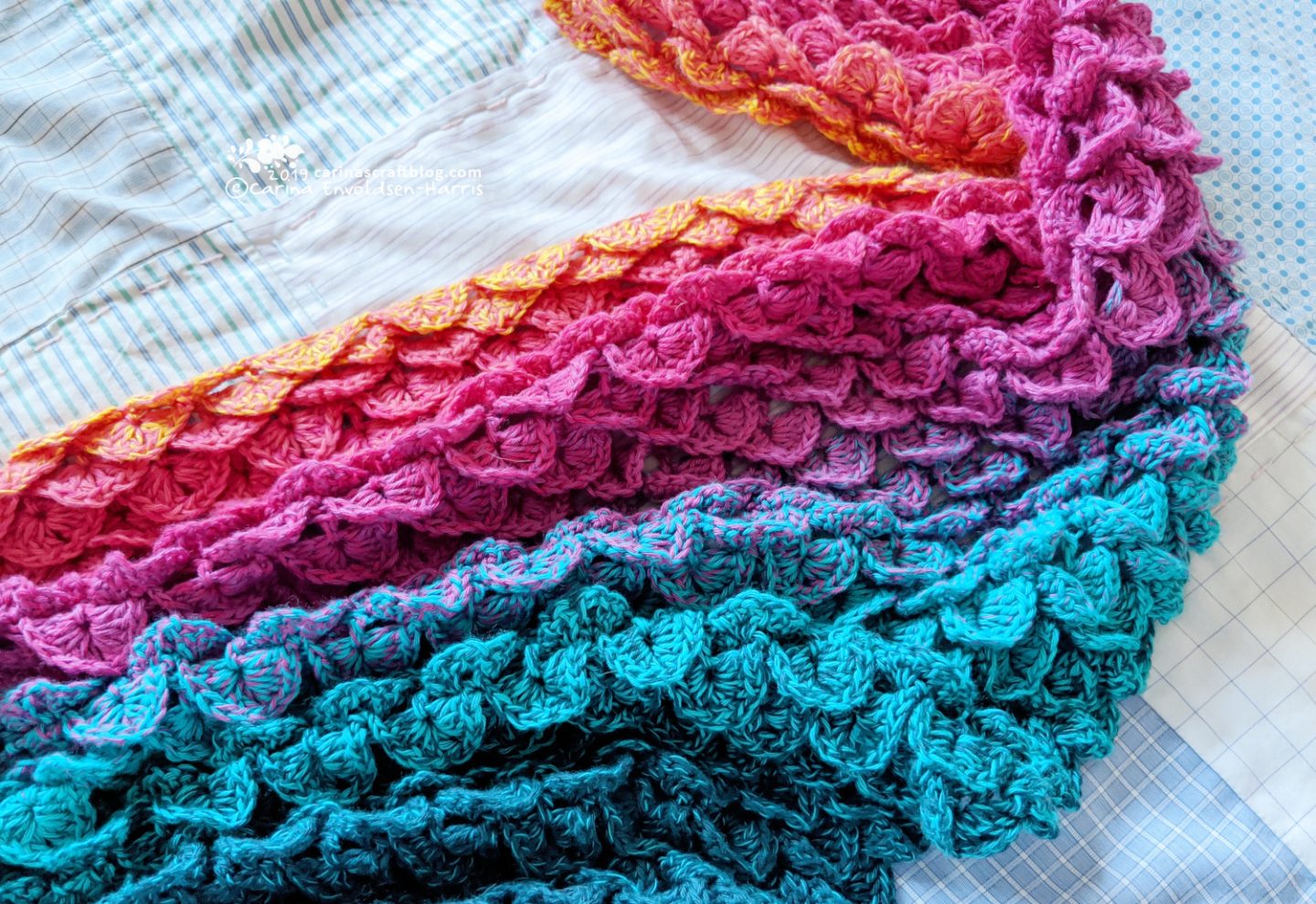 I could have added another repeat, maybe two, but that would have been too much yellow. little bit of yellow is enough, just to make the other colours pop in the right way. And look at those colour changes! So delicious. ♥
Speaking of delicious, those scales…love them! Although they are slightly less fluffy than they were because I pressed them with the iron so they would lie flat and not fold towards the middle of the scales. It looks nicer that way, but is slightly less cosy.
One thing I didn't know would happen is this pleasing effect on the wrong side of the scarf. I love the…coils of yarn, especially where the colour changes are really prominent. I did briefly consider making a scarf with that effect, but I'm not a crochet designer so I probably won't do that! :-D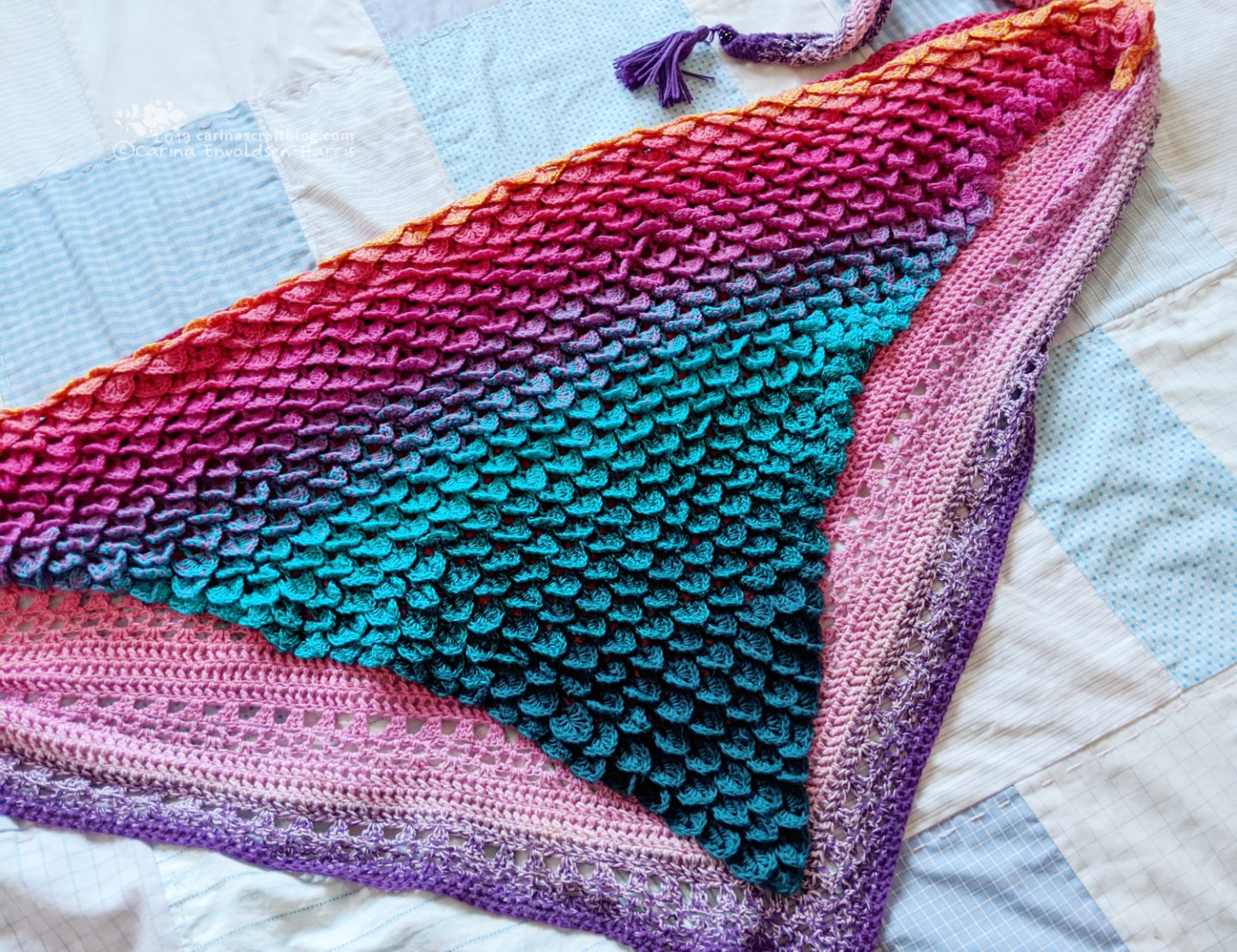 Just to show how hungry the crocodile stitch is, here's a comparison with the This Is Me shawl I made earlier this year, using the same type of yarn I have used for the scarf. That's a pretty big difference in size! Granted, I didn't use all the yarn for the scarf but even if I had, the shawl would still have been significantly larger. :-D