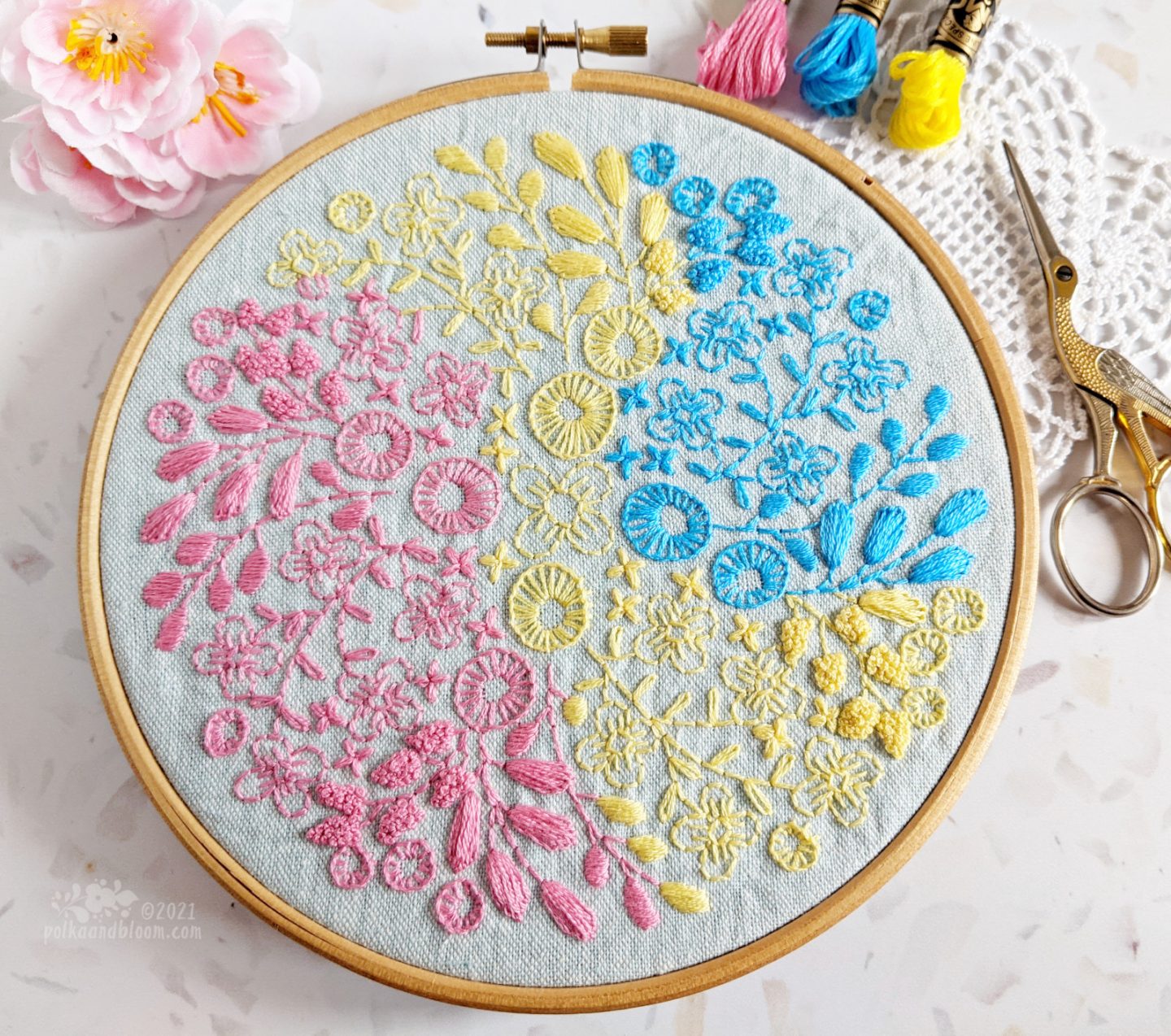 I've gone and made another embroidery pattern! Another mandala because I guess that's my thing! ;-)
But to shake things up a bit I stitched it in this oblique fashion where I completely ignored the repeating elements in the pattern. That was fun! I may have to do that again.
Buy Oblique Mandala on Payhip (or on Etsy).
The pattern includes a colour chart for my stitched version of course. But I have also included a version that shows the repeating elements in the pattern because I know that ignoring the pattern would drive some people bonkers! :-D
There are also 7 different motifs taken from the main pattern. Plus three sizes of the pattern.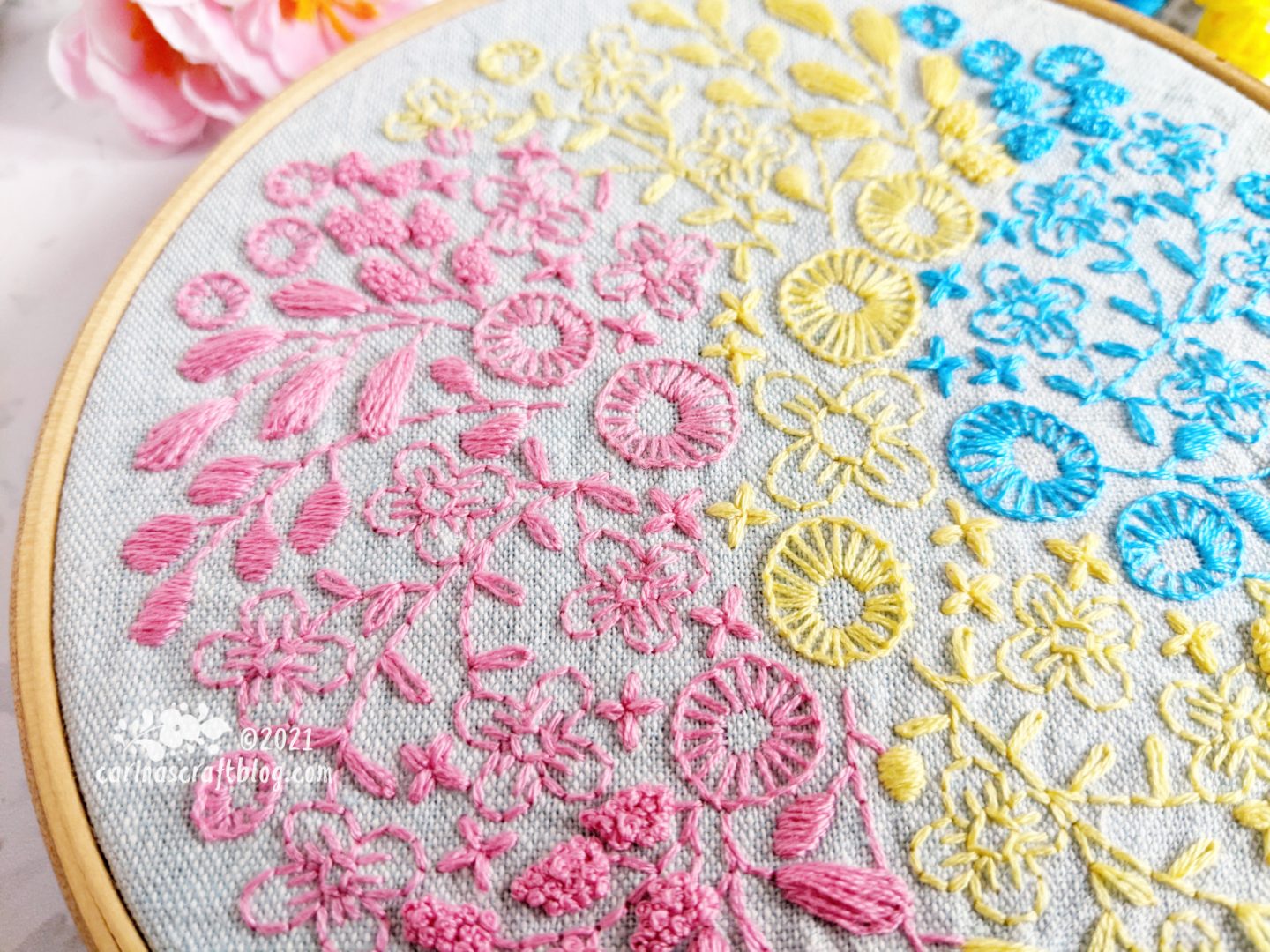 I have played a bit with different textures in this embroidery. For example, the flowers that are made up of French knots (we all need to practice those French knots, amirite?) and leaves that are filled with lazy daisy stitches.
Sometimes it's fun to use stitches in unexpected ways. Especially stitches that are fairly simple and maybe one falls into a rut of how they can be used. I know I do!