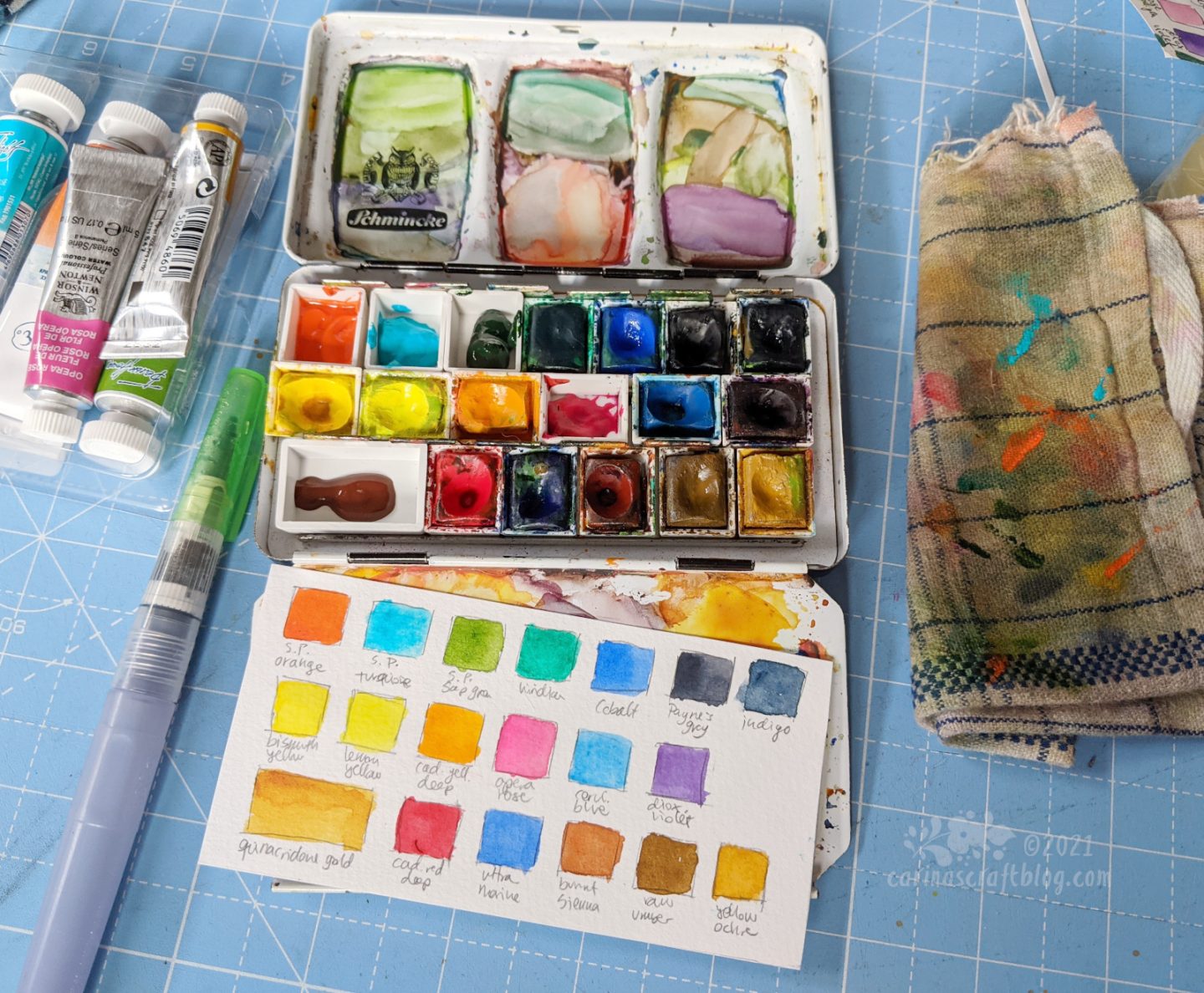 Since I have been drawing more lately, it had become apparent that my small watercolour palette needed a change. I'm using some colours more and some I had barely used and I also wanted to add some new colours.
In this new palette I am using watercolour from a tube for the first time (for some of the colours). It's not really different from the ready made pans of watercolour once it dries in the pan. Although a few of the colours are from a new to me brand and they haven't dried in the pan. Maybe they will eventually…
The palette needs a clean and so does my brush wiping rag. It used to be white! :-D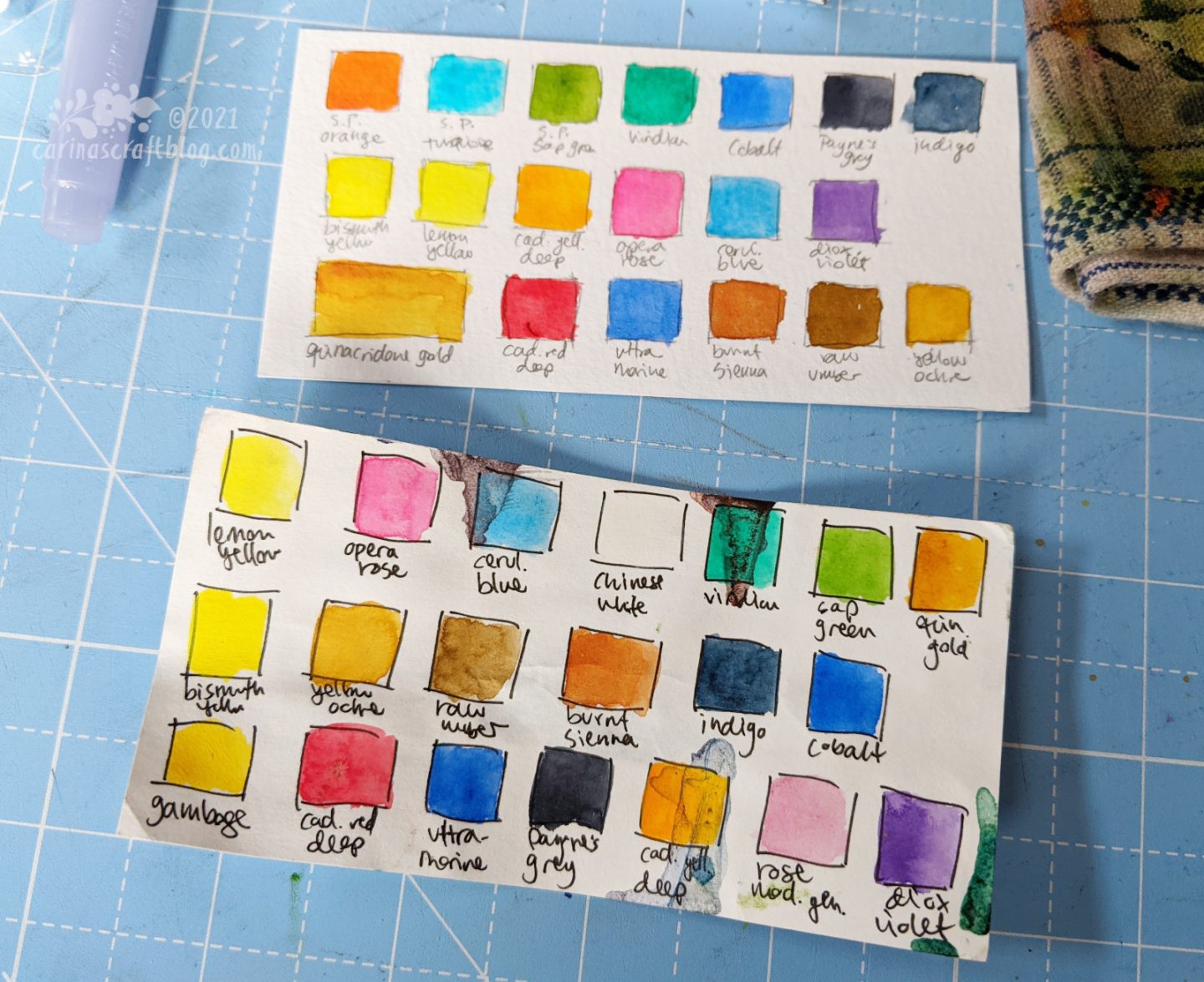 Here's the new (top) and the old palette. The new additions to the palette are the turquoise and bright orange (top left corner). I am very excited about using those!
I stick the paper version of the palette to the back of the mixing well in the metal palette so I have a reminder of which colour is which. The watercolour 'blocks' can look similar so it's useful to have this. Especially now that I have changed the palette and the colours aren't in the place they used to be!
As well as being useful, the paper palette is also very pleasing to look at. :-)