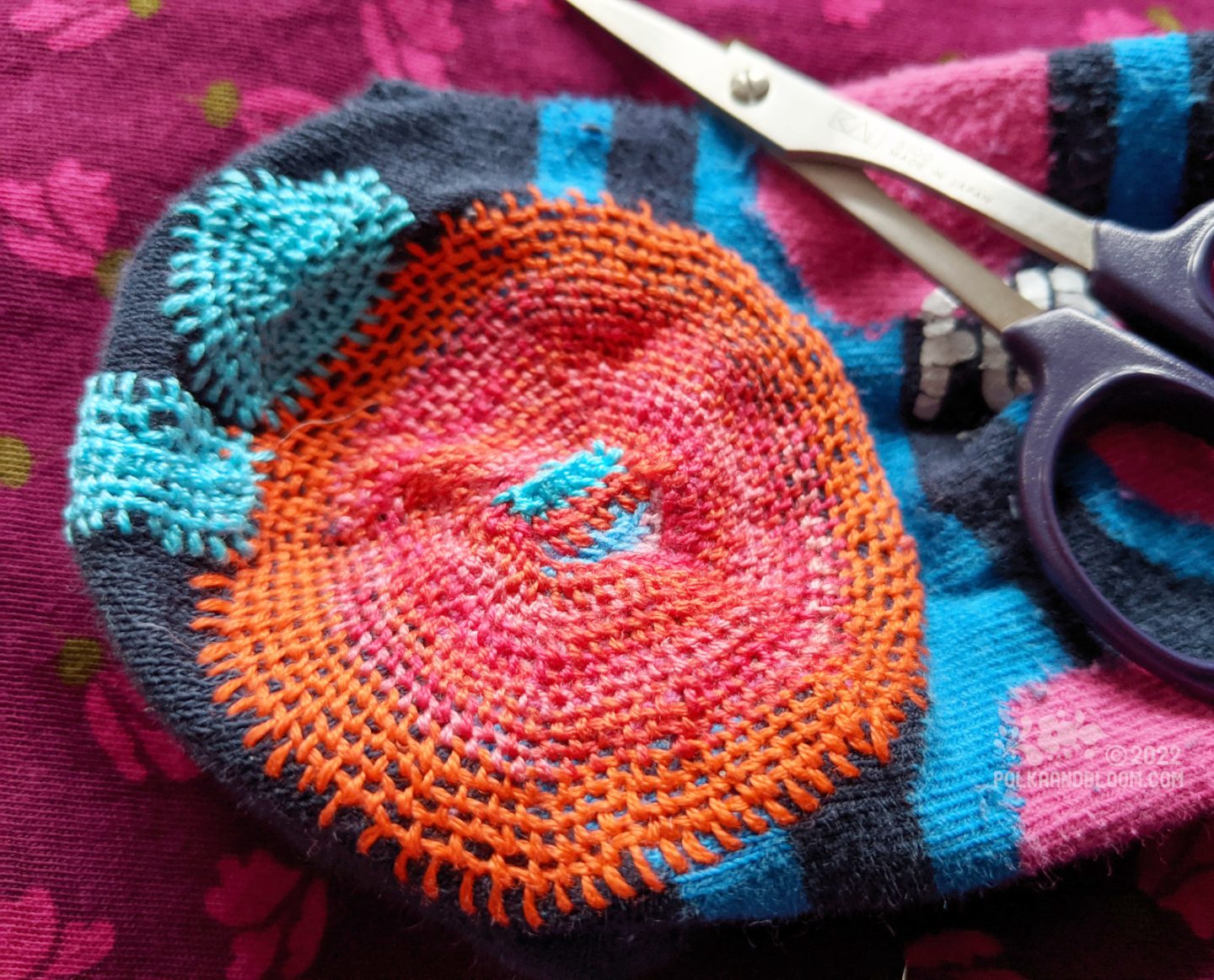 Join me for a bit of darning fun this Sunday! It is a free (or pay what you want) workshop where we will try two different darning stitches: the blanket stitch darning method and scotch darning.
Sign up here for the darning workshop.
Blanket stitch darning is one of my absolute favourites. It's pretty easy to learn and once you get going it works up really quickly. It is the perfect hand stitching thing to do while watching tv. :-)
You don't need to know any stitches beforehand but it would useful to know the back stitch already. But not necessary to join in the workshop! :-)
This Sunday, April 10th, at 2:30-4:30 PM UK time (use this time converter to see what that is in your location.)
It is a live workshop and there will not be a recording available afterwards. There is a limited number of spots, just fyi.
I hope you will join me, I'd love to spend a couple of hours with you working on some darning. :-)