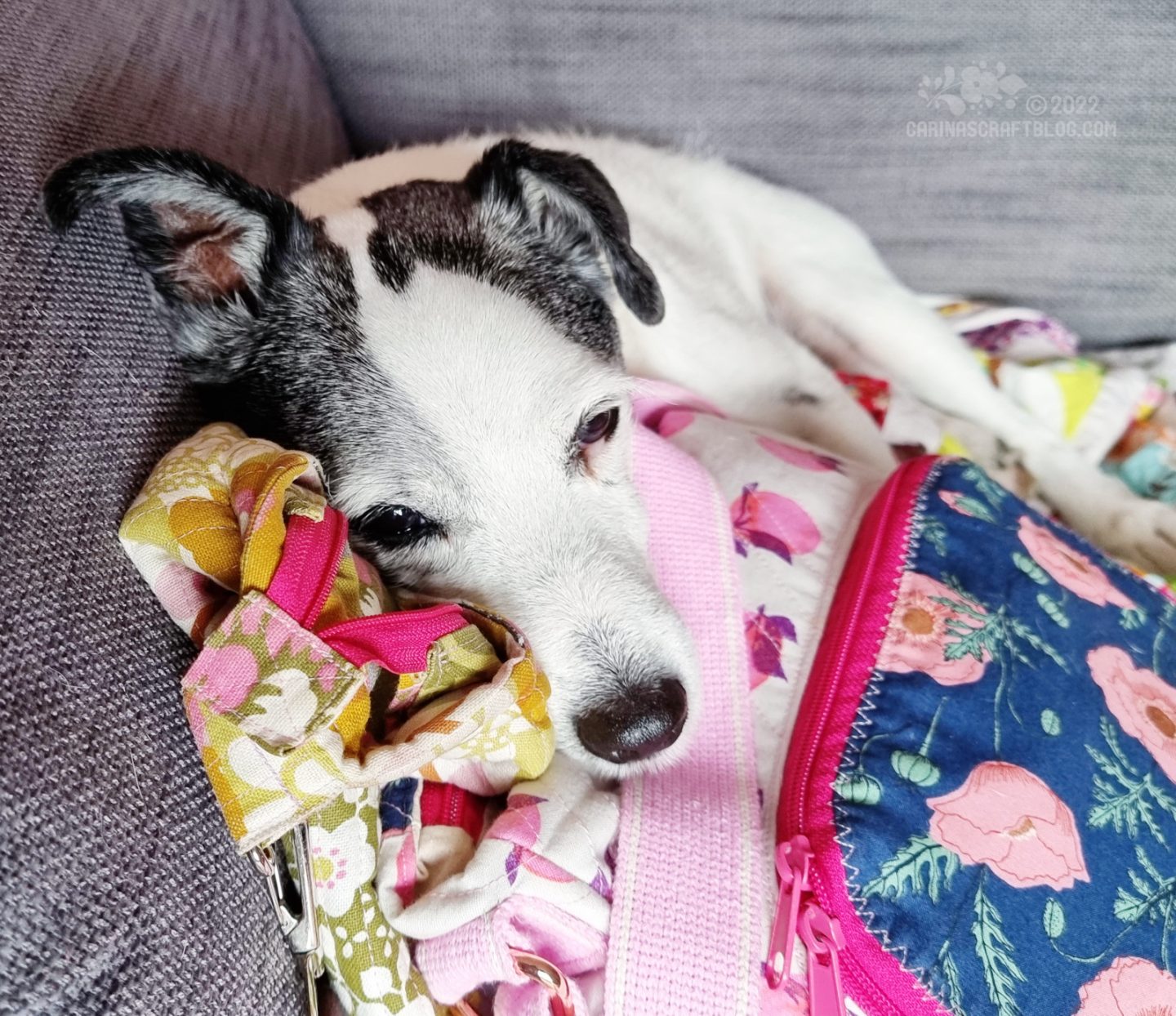 Apparently my bags are a nice place for a dog nap? :-D
I hope you have as relaxing time as Blake is here. :-) x Carina
"Same Energy"—A Visual Search Engine. Try out Same Energy here. But don't blame me if you get stuck there clicking on the images for ages. ;-)
The Art of Guesting. Very interesting. And I can highly recommend reading Art of Gathering* by Priya Parker.
Half Square Triangle Tutorial and Maths Formula.
I am low-key obsessed with oak trees and I am very tempted by the new oak leaf and acorn crochet pattern collection by my pal June.
This tweet about the Rings of Power show titles lead me to look up Chladni figures. Fascinating! More here too.
The Profanity Embroidery Group of Whitstable. Love this. Possibly NSFW, swearing ahoy! :-) They wrote a book* too.
*bookshop.org affiliate link