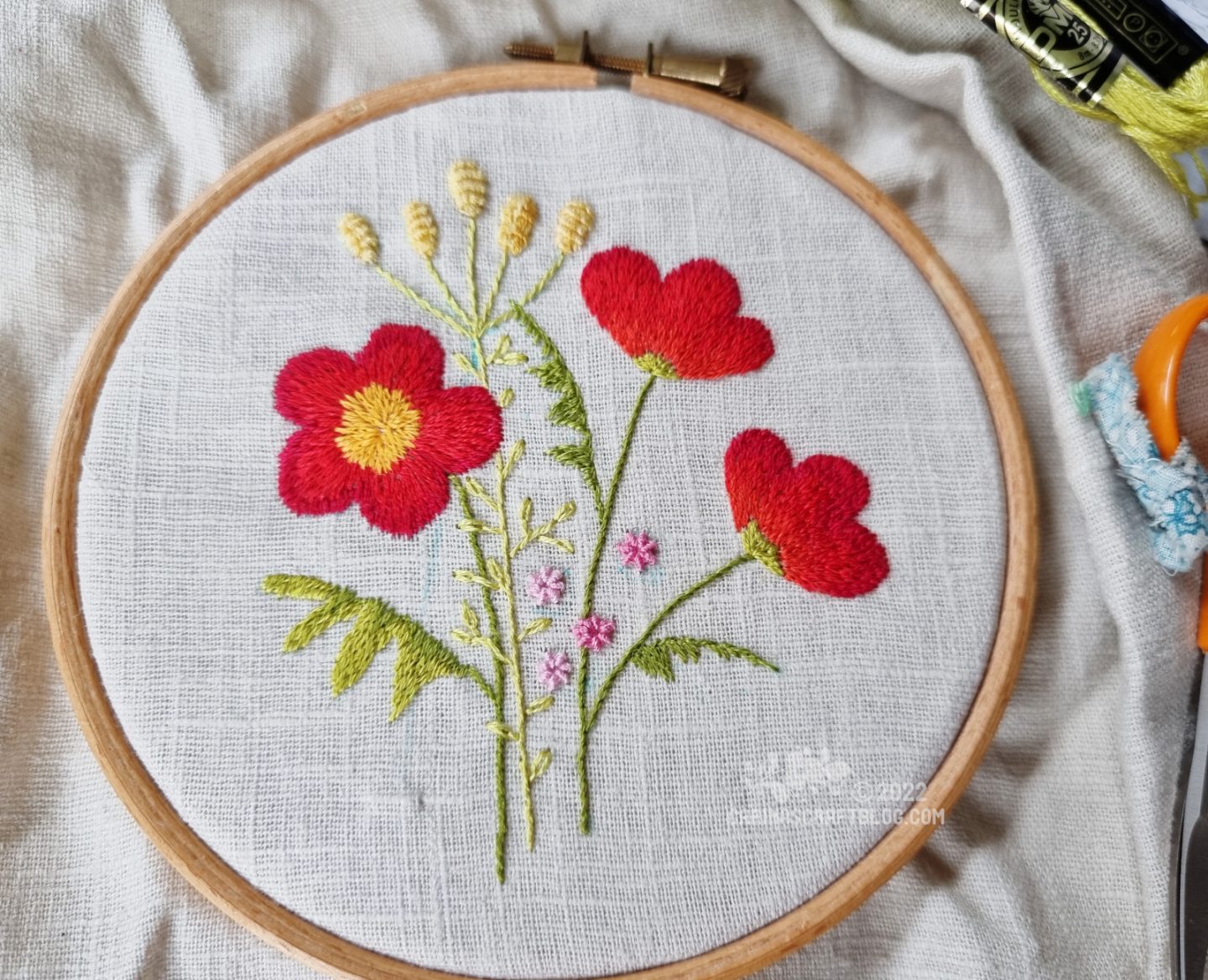 I found this embroidery while I was tidying the other day. Can't remember when I made it. Maybe during the first lockdown..? Not sure what my plans were for it. Maybe just something to keep my hands busy. :-)
I hope you have a lovely weekend. Stay warm! x Carina
Embroidered kingfisher. Stunning details.
Viva magenta is Pantone's colour of the year. What do you think of it? I quite like it. In fact, I have several items of clothing in that colour. :-)
Speaking of colours, the Robert Kaufman special Kona cotton colour for 2023 is Crush which is a red colour that's actually quite similar to the Pantone colour. Funny that.
Temperature Snake Crochet-along with PlanetJune.
Used Tea Bags Assembled in Delicate Full-Size Garments.
Løv cardigan pattern. A crochet cardigan that actually looks pretty. I kinda want to make it…if it weren't for the RSI in my thumb that gets re-awakened when I do too much crochet
Urban Landscapes Merge Figures in Portraits on Vintage Maps.