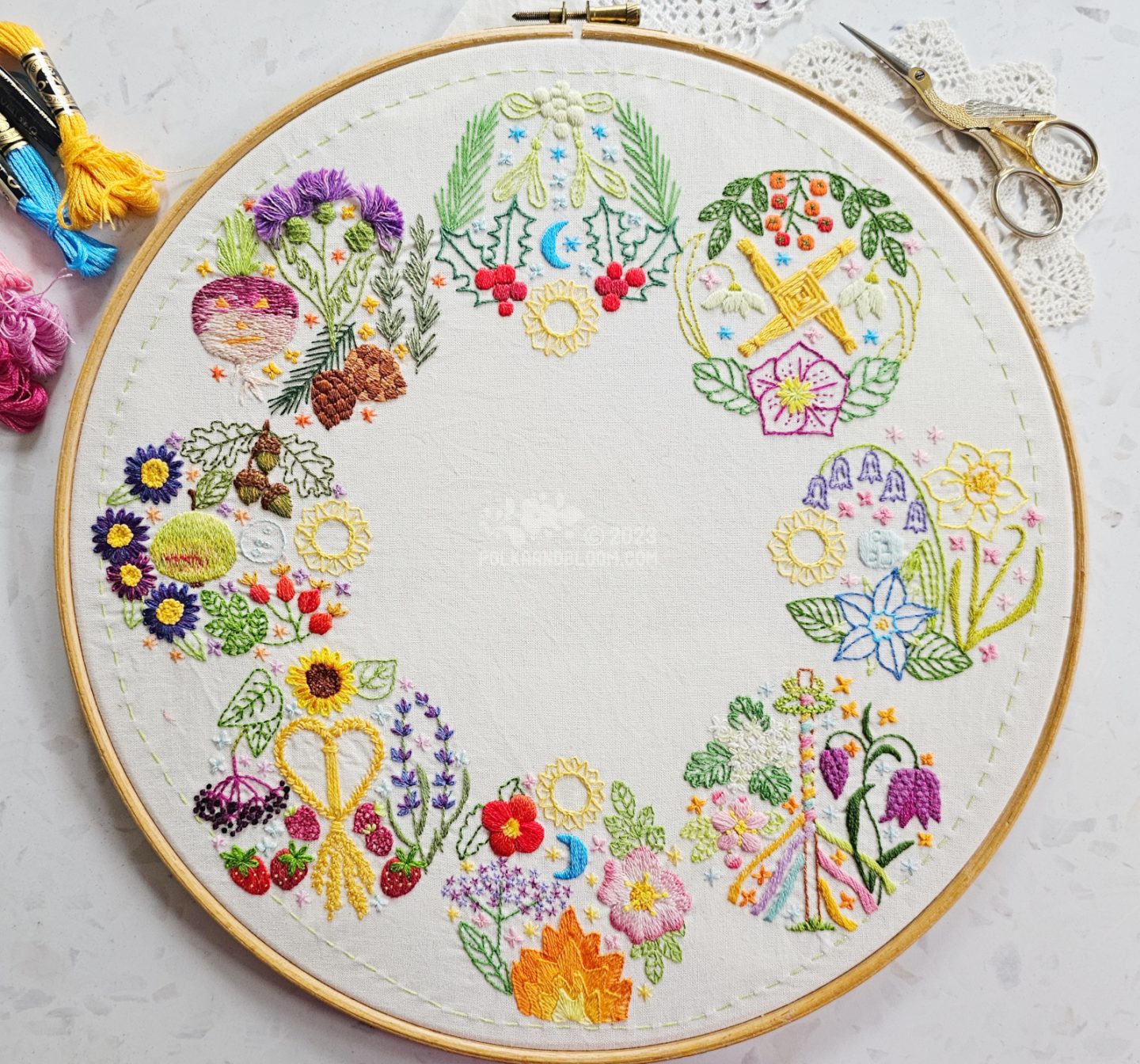 I have finally (!) finished turning the files from the 2022 Wheel of The Year stitchalong into a pattern. I didn't expect it to take this long, almost a year! But it's finally done.
Buy the 2022 Wheel of The Year pattern here.
It's a big pattern. Big!
Both the actual design (it measures almost 12″ in diameter) and the files that go with it. 8 pages for the pattern and about 20 pages for the colour/stitch information with several in-depth tutorials.
I loved working on this pattern in 2022. I was actually a bit sad when I finished it… But then of course I had the Wheel for 2023 to get on with. :-)
The 2022 pattern comes with an optional central design: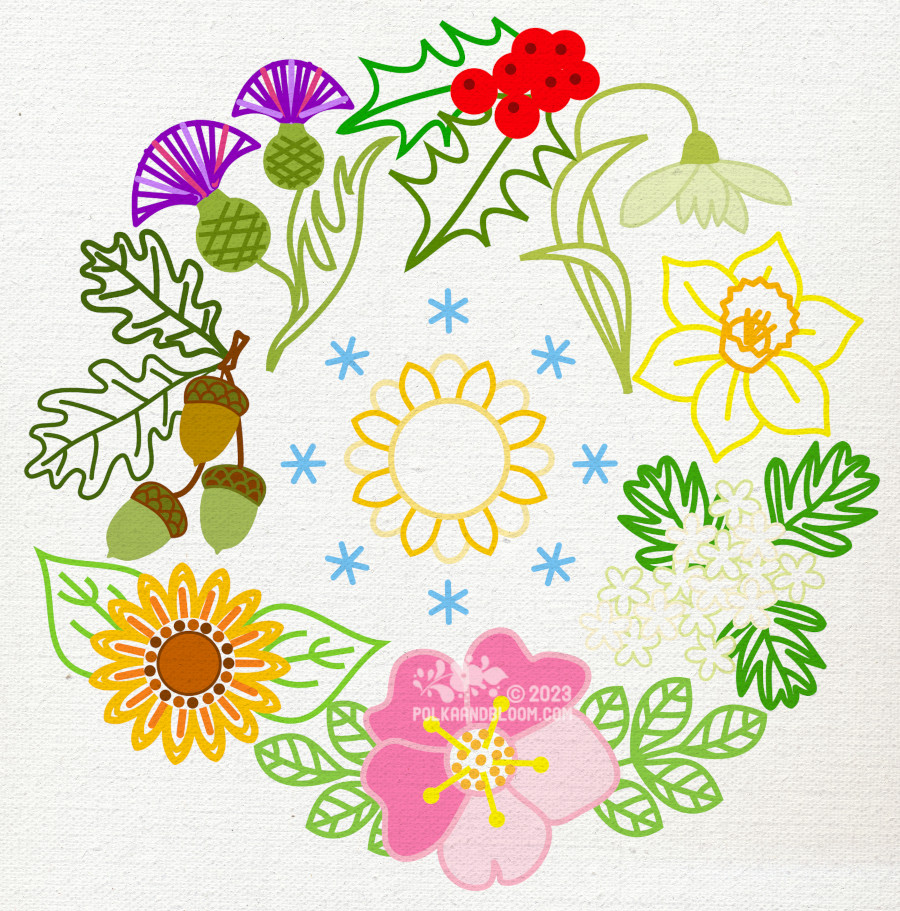 I am tempted to stitch this (if I can find the time to do it). I love stitching flowers. :-)
If you would like to stitch something seasonal like the Wheel but don't have time to do the full 12″ pattern, I have made the central motif available as a pattern on its own. It has a few different sizes. And of course you can use the motifs separately or in fun combinations. :-)
You can find the Eight Seasons pattern here.
A few closeups of the 2022 Wheel. I love this so much. It's one of my all time favourite projects. :-)