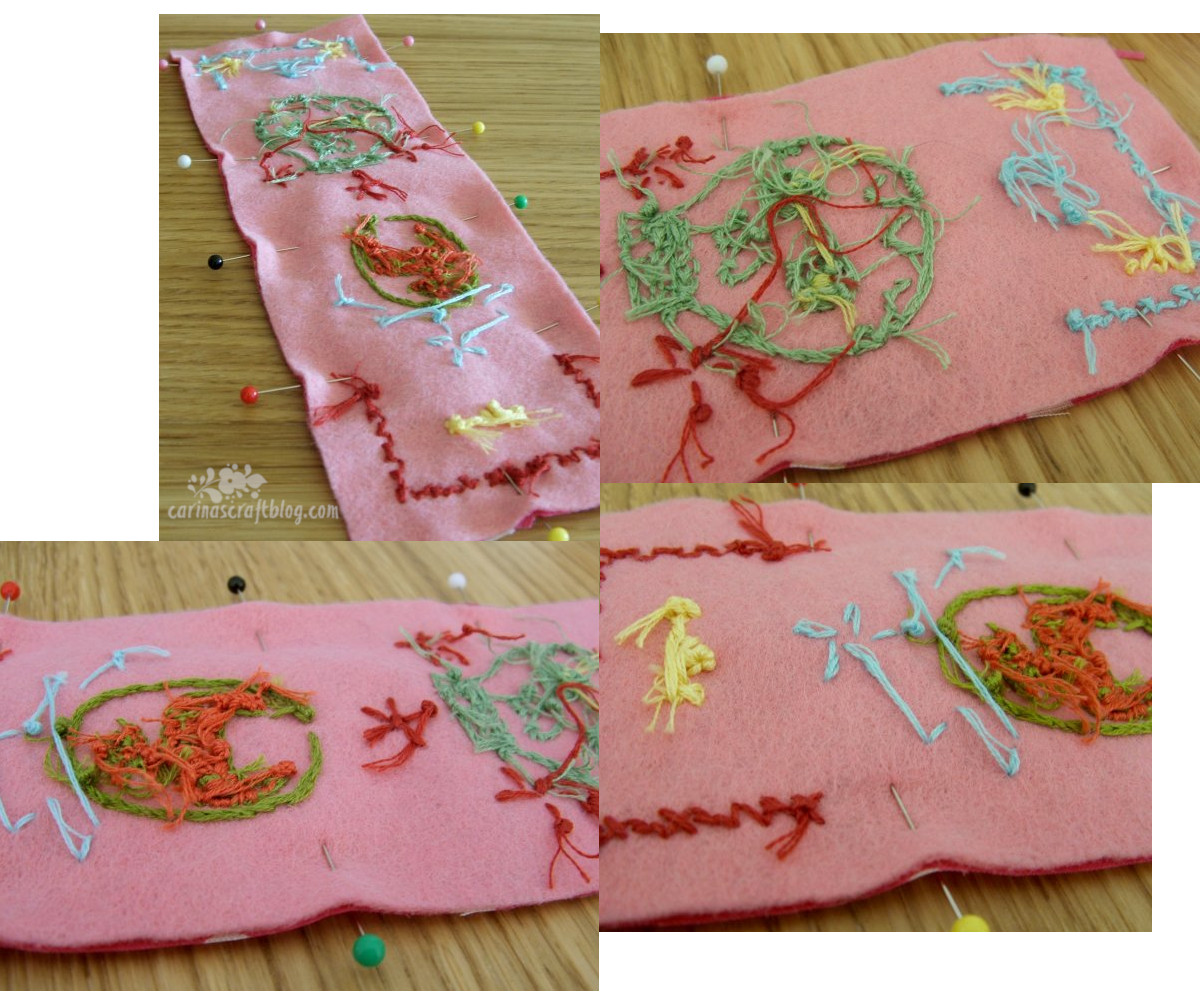 This is the back of an embroidery project I finished recently. 
Anyway, usually when I do embroidery, I really like the back of it too. It's like a photo that's out of focus. You can kinda see what it's supposed to be, but still it's strange and different from the right side.
The colours are muddled and messy. And the reverse of the stitches are really interesting. I sometimes feel like using the reverse instead of the right side.