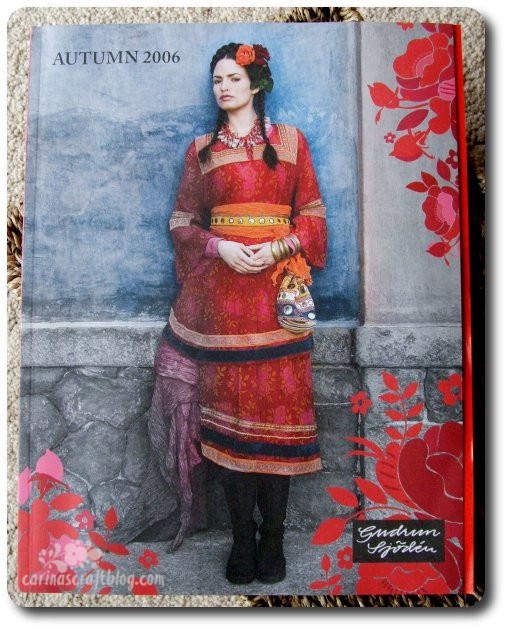 The other day I got this beauty in the mail. It's the autumn catalogue from Gudrun Sjödén, a Swedish designer. I saw it advertised somewhere, and when I saw that Frida Kahlo-esque picture, I just knew I had to get a copy of that catalogue. SO beautiful! And it turns out that that picture is actually taken at Casa Azul, where Frida Kahlo lived. How cool is that?
And there are so many pretty things in that catalogue… oh, if only… I am especially in love with the Octavia wool coat (on page 40 & 42). If you want to take a look at the catalogue, just go to the website, they have an online version there. Just go look at the prettyness.
We need prettyness in our lives, people!