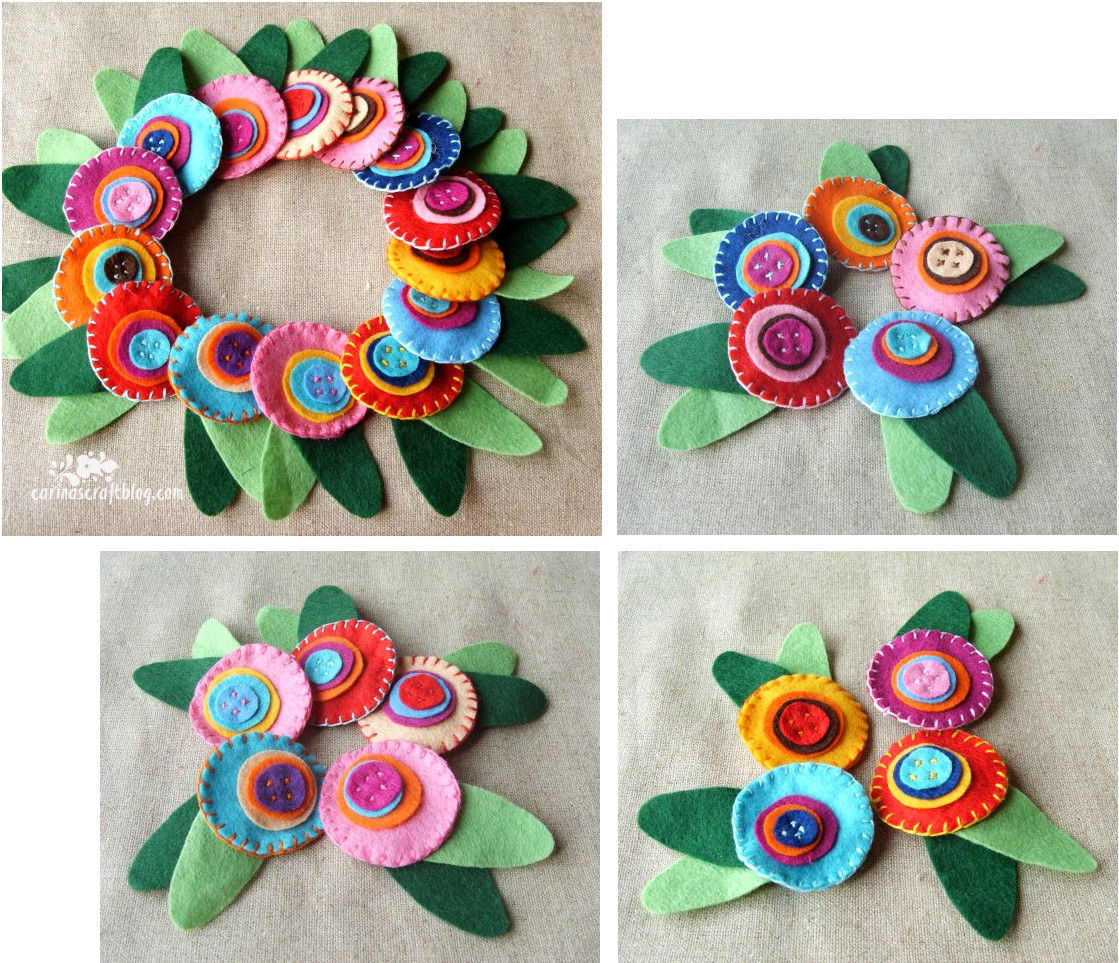 I loved these brooches so much, I had to make some more! Also, I gave them both away!
So far I've made 14, all different, and I don't think I'm stopping there. I just love them so; they are like candy. Yummy. I wish I could wear them all at once. Of course noone says I can't, but it might be a wee bit over the top. Also, I'm planning on taking them to the craft fair on Saturday, so it'd be no good if I kept them for myself, huh?
They are made of felt, with handstitched details. It is sooooo relaxing to cut out all the little circles. Must be something about the monotony, eh? And then figuring out what colours to put together. It's almost like painting, I think.
I'm submitting this for this month's Whiplash (in the Design category), cause the theme is accessories and I think brooches are my favourite accessory.