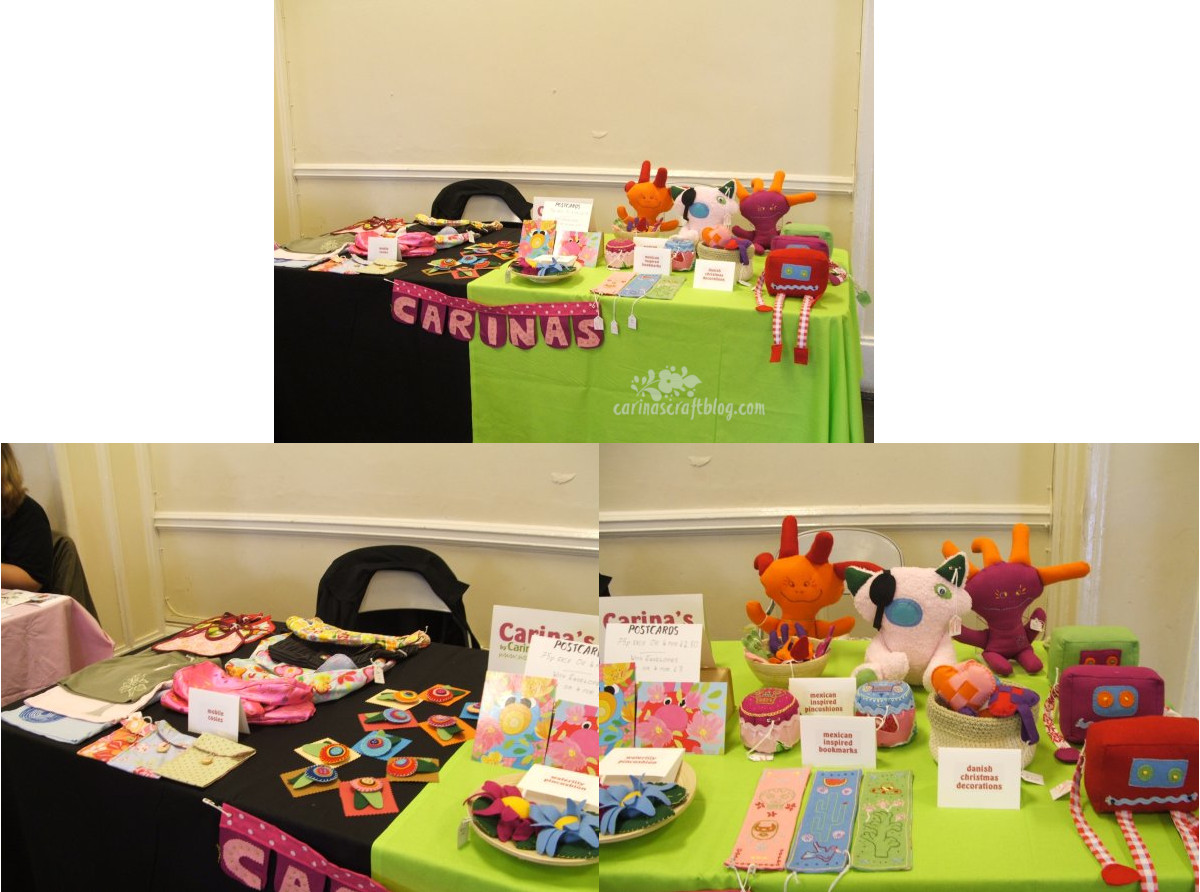 This is my stall at the Very Bazaar at the BAC in London. Here are some more pictures of it and of some other stuff.
Because this was my first ever craft fair, I didn't really know what to expect, so tried not to have any expectations, and my criteria for a smashing success was to sell just one thing.
That may seem like a very small threshold for smashing, however the fact that I participated is a big success for me. Going out on a limb and all that; not knowing how people were going to respond to the stuff I make. I'm happy to say that the reactions were all positive!
I didn't sell a lot (didn't seem like most of the others did either, the turnout was rather small, unfortunately), but I did sell more than one thing, so I'm a happy bunny. And very happy that I participated!
Perhaps you're wondering why one side of my table is black and one is green? Well, I found out I had bought too little of the green fabric, and when I went back to get more, they didn't have any left!
But I love how it turned out anyway. And that way I had a "natural" division of the table: one for softies, felt and embroidered stuff. The other for bags, mobile cosies and baby stuff.
The green is very green, and I was a bit worried it might be too much, but I think it suited my things, and once there was stuff on it, it didn't seem quite as fluorescent!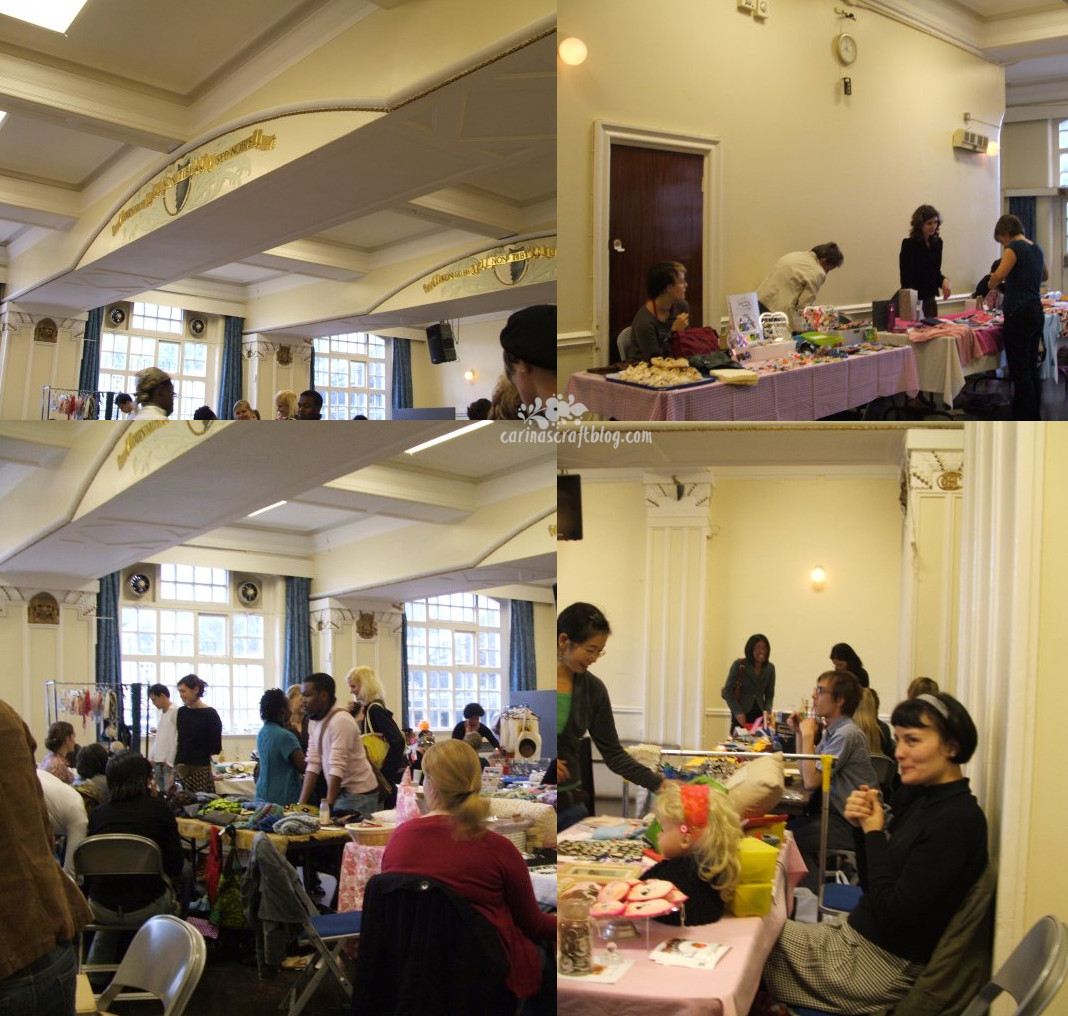 There are a few things I think I'll do differently next time:
Put more stuff on the table; I had more of most things, but I was trying to make the table look "clean" so left about a third in the suitcase.
I want to get some business cards, that people can take even if they don't buy anything.
It would probably be a good idea to have small (paper) bags, cause some of my things are fairly small and it would be ridiculous to stick them in a carrier bag!
The hall we were in was really lovely, it was a great place for a craft fair; much better than a sports hall or something similarly drab! And all the stalls had so many pretty things in them; what a shame I didn't make any money so I could have spent some there!
It was such a shame that so few people came, for whatever reasons, for all involved. In that respect it was a disappointment, but I still think it was a good experience. It was nice to meet other crafters (and bloggers; for example my stall neighbour whose arm you can just exactly see in the picture!).
I guess your experience depends on your expectations. I know how hard it can be to organize events, especially when you can't control every aspect of it and there are unknown factors.
And I think props go to Laura, the organiser, for putting this together in the first place. I can't wait for the next fair!
Tomorrow I'm going to have a good ol' tidy; the flat is a right mess from the crafting madness that's been going on this week!
And I think T is going to appreciate that too! But he's been such a trooper – he's so supportive of me. He even came with me today and lugged the suitcase with all my stuff. Thank you, sweetheart.