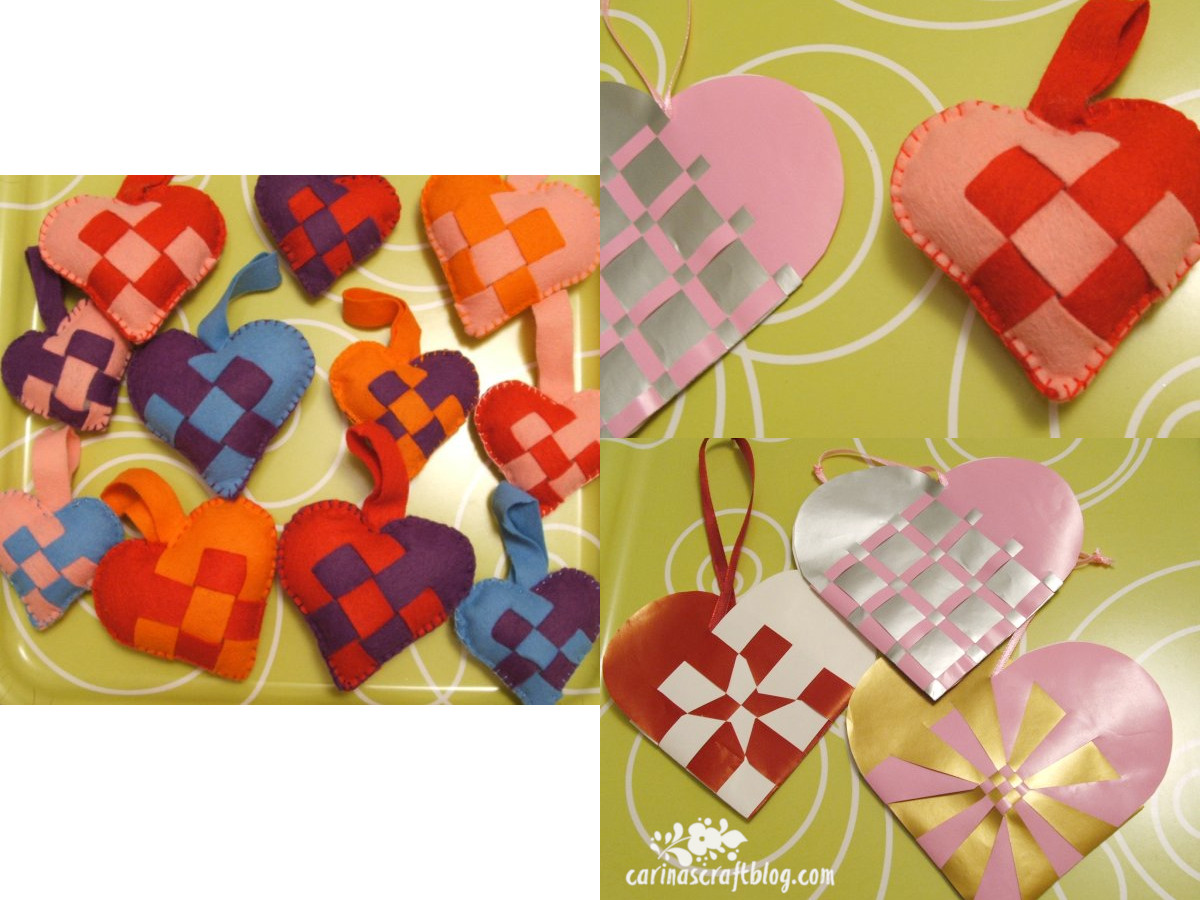 I made some of these hearts a while ago, but the other day I made some more, so here's a bunch of them. Normally you make these from paper, but I decided it'd be fun to make them with something else this year. They are stuffed and then sewn together. For the paper kind, you don't close them, cause you use them on your Christmas tree and put little cookies or sweets in them.
Most people in Denmark will be familiar with how to make these hearts (although they are usually made from paper, not felt). Most schools have a day at the beginning of December where the kids make ornaments and decorate the school for the holidays. There's no normal school that day and you eat Christmas cookies and sweets. Most kids love that day.
I love these hearts. They are so simple to make (once you know how…), and allegedly they were invented by Hans Christian Andersen. I've never seen them anywhere but in Denmark, and they are a great tradition for me. I remember how we had some when we were kids, that my dad had made, when he was little, and every year we put those on the Christmas tree. I think my parents might even still have those somewhere.
As much as I love all those pretty ornaments, with glitter and such, that you can buy, the homemade ones are the most special ones. There's a story or memory connected with each one. Like those ones my dad made. Like the ones I made last year; they will always remind me of the first Christmas after I moved to England (although we spent Christmas itself in Denmark).
And I look forward to seeing how our "collection" of memories will expand. Like our traditions are still being formed, smelting the Danish and English ones together, most of the ornaments on our tree are still quite new, but there are already some with memories we both share.
I made some of the woven paper hearts last year, and they are of course on the tree this year. Here are a few of them. Some are more advanced than others. Some people can make them with little pictures woven in them, but I haven't quite got my head around those yet…