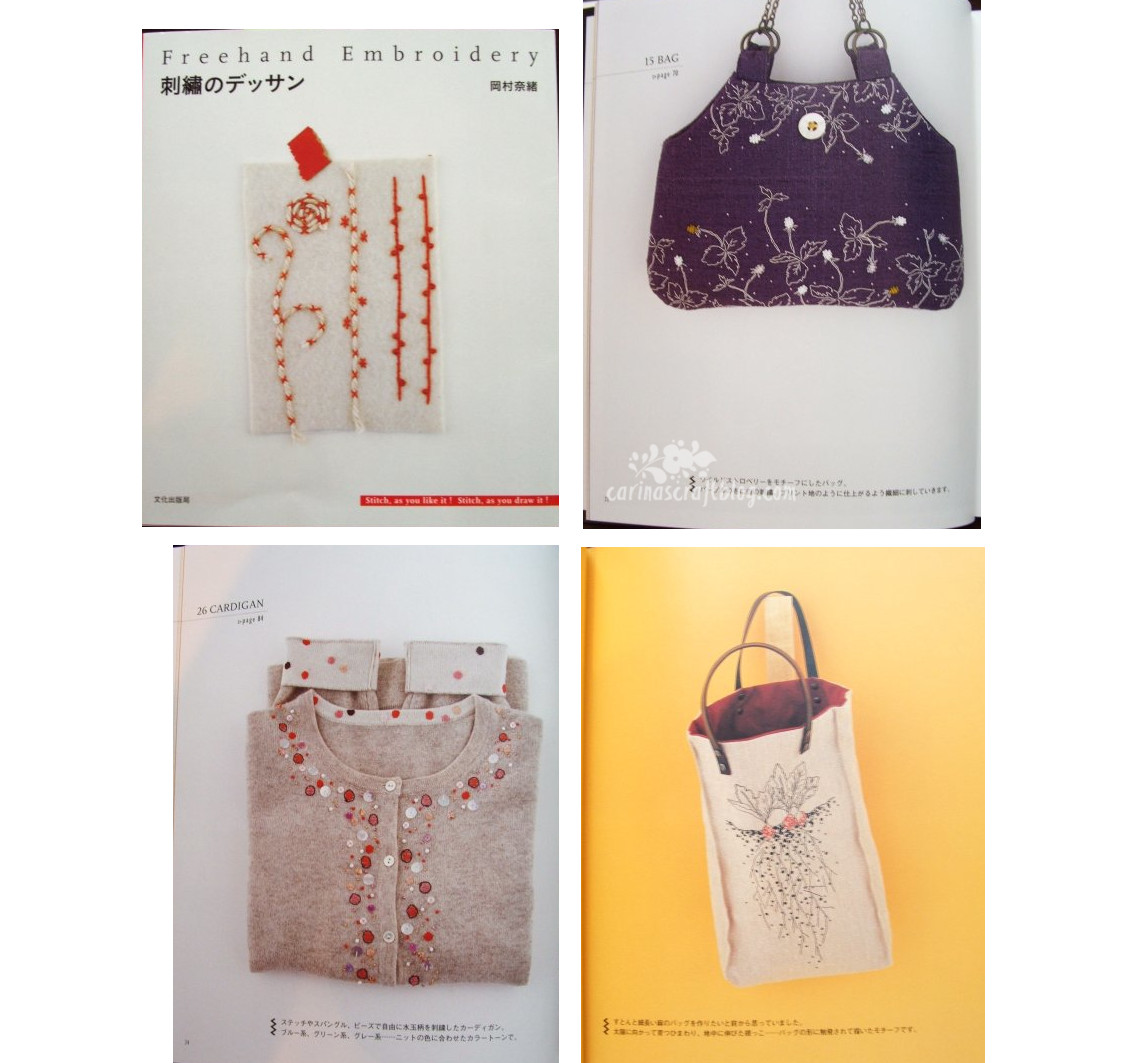 Oh my word! I am so so in love with this book (ISBN4-579-11012-9)! It is just perfect: the layout and the projects in it. I've been wanting to get some Japanese craft books to see what all the buzz was about (it seems like every single craft blogger out there is enamoured with these!), and I finally had the excuse to get one (Christmas present from my parents). And my hopes (expectations) have certainly not been let down one bit. And to think I had second thoughts about it and almost cancelled the order!
Just look at that bag, aren't the decorations lovely?? 
This book is so inspiring, and it has already had an impact on my way of embroidering. It has made me realise that you can do lines, almost like you would when you draw, but you don't have to necessarily stitch it all. What a time saver!
I've already started on some little projects (pics of those next week) which are heavily inspired by this book, but the decorations on this top is definitely something I want to try. I have an old cardigan which could definitely do with some embroidery to give it new life.