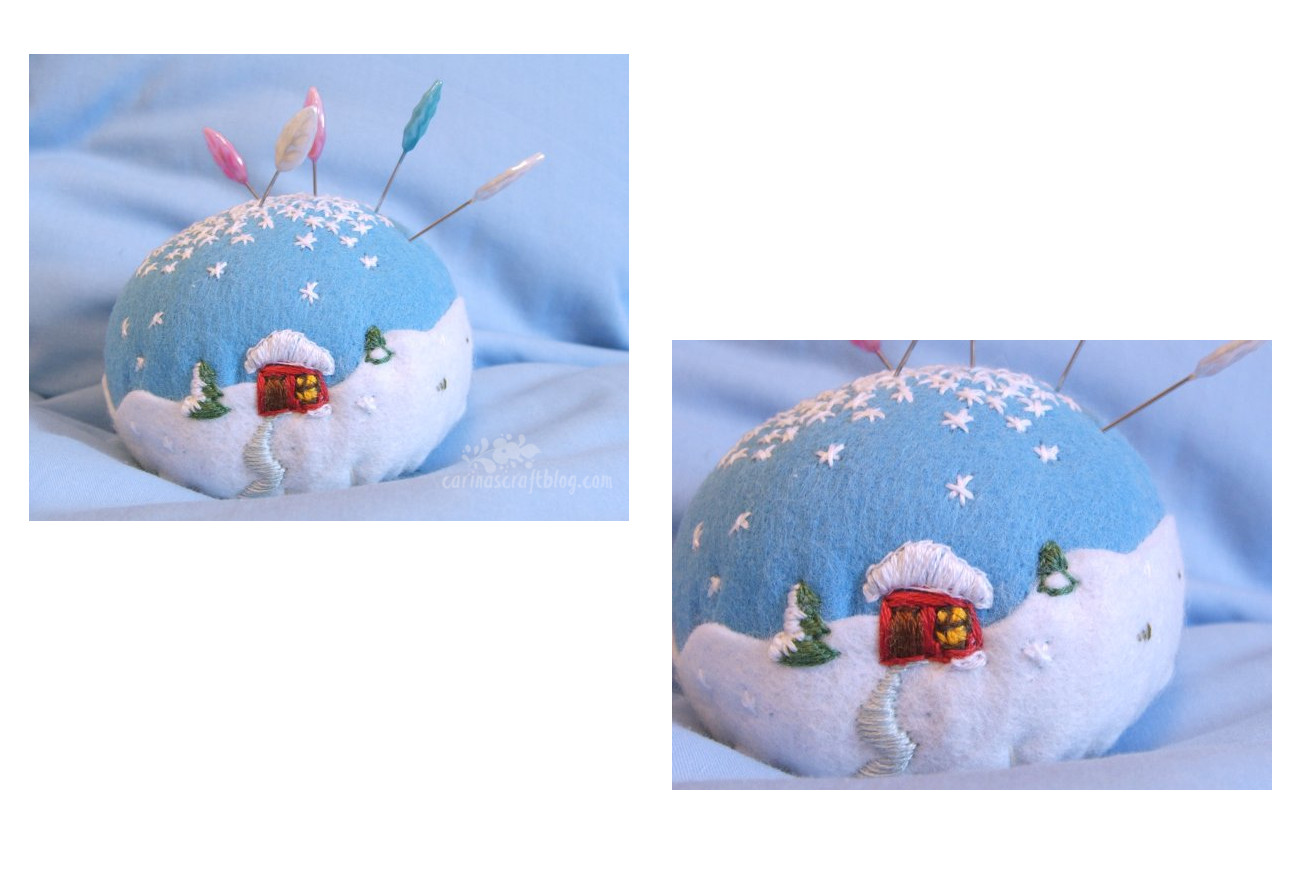 I missed the last Pincushion Challenge because I didn't sign up for the swap involved in time, but this time I'm doing it, yay!
When I saw the theme for this one, Winter Wonderland, I had only two thoughts in my head: snow globes and Elvis' singing Winter Wonderland.
And since I couldn't figure out how to make a pincushion in the shape of Elvis singing that song, I went for the snow globe in stead. I had big plans for what I was going to embroider on it, but I decided to keep it simple.
When I was embroidering the house I wasn't sure if I'd be happy with the outcome, but I think it turned out rather cute! I think the thing I like the best is the snow at the top. It's just so nice to run your fingers over them…