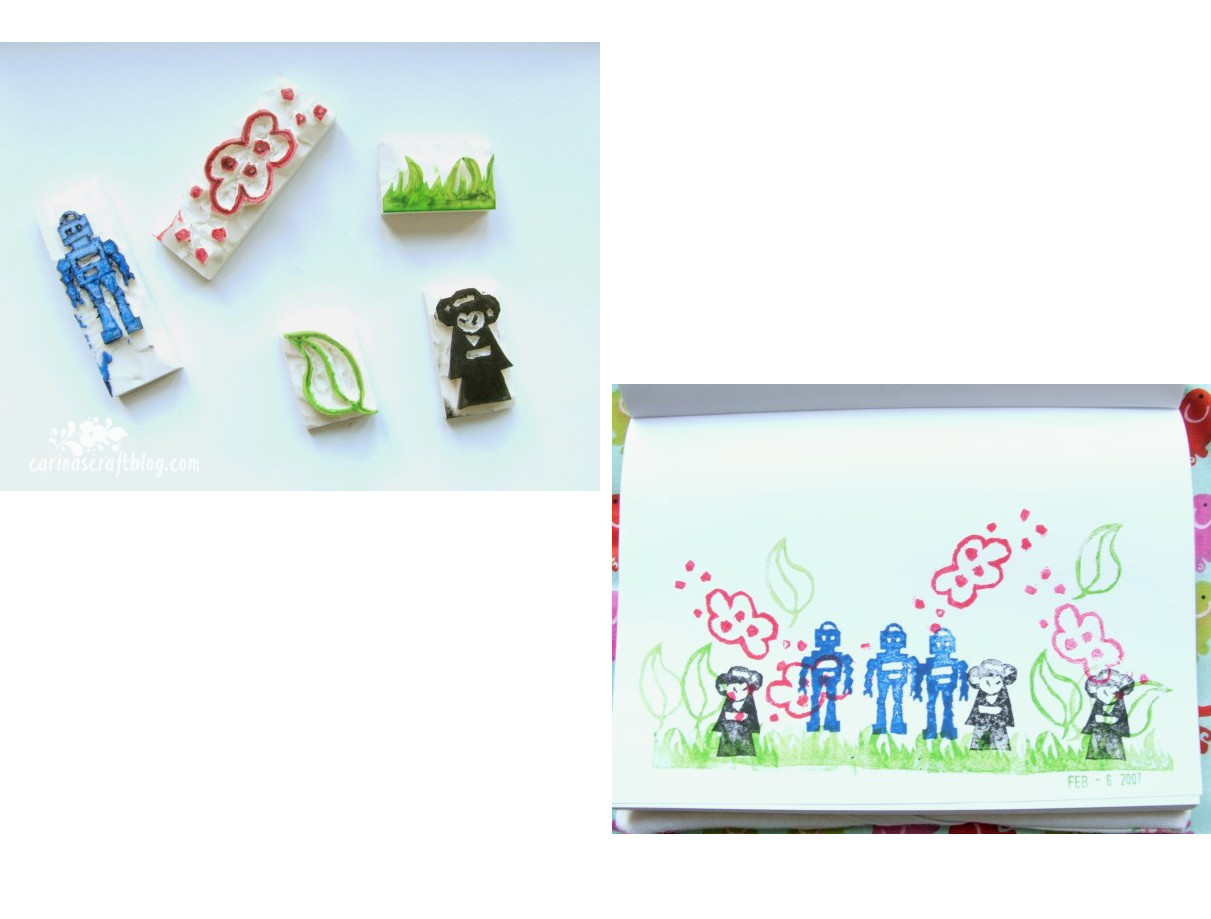 I keep seeing people making their own stamps from erasers, and I thought I'd give it a go too. So yesterday I picked up some cheap erasers and last night I got to carving.
I think usually people would start with something 'easy' like a flower or something. But not me. No no. Where's the fun in trying something new if you don't make it difficult for yourself?? (At least then you can always say that it was too difficult if it doesn't work out, huh?)
So I started with a robot! And it was a bit fiddly, but it turned out okay in the end. Although I wasn't sure until I had actually tried stamping something with it. And it's actually pretty cute. Yay!
Then I made the flower like one, and today I made the leaf, the grass and the little Japanese girl. I'm not sure where the idea for her came from, but I can definitely see myself making more 'nationalities'…