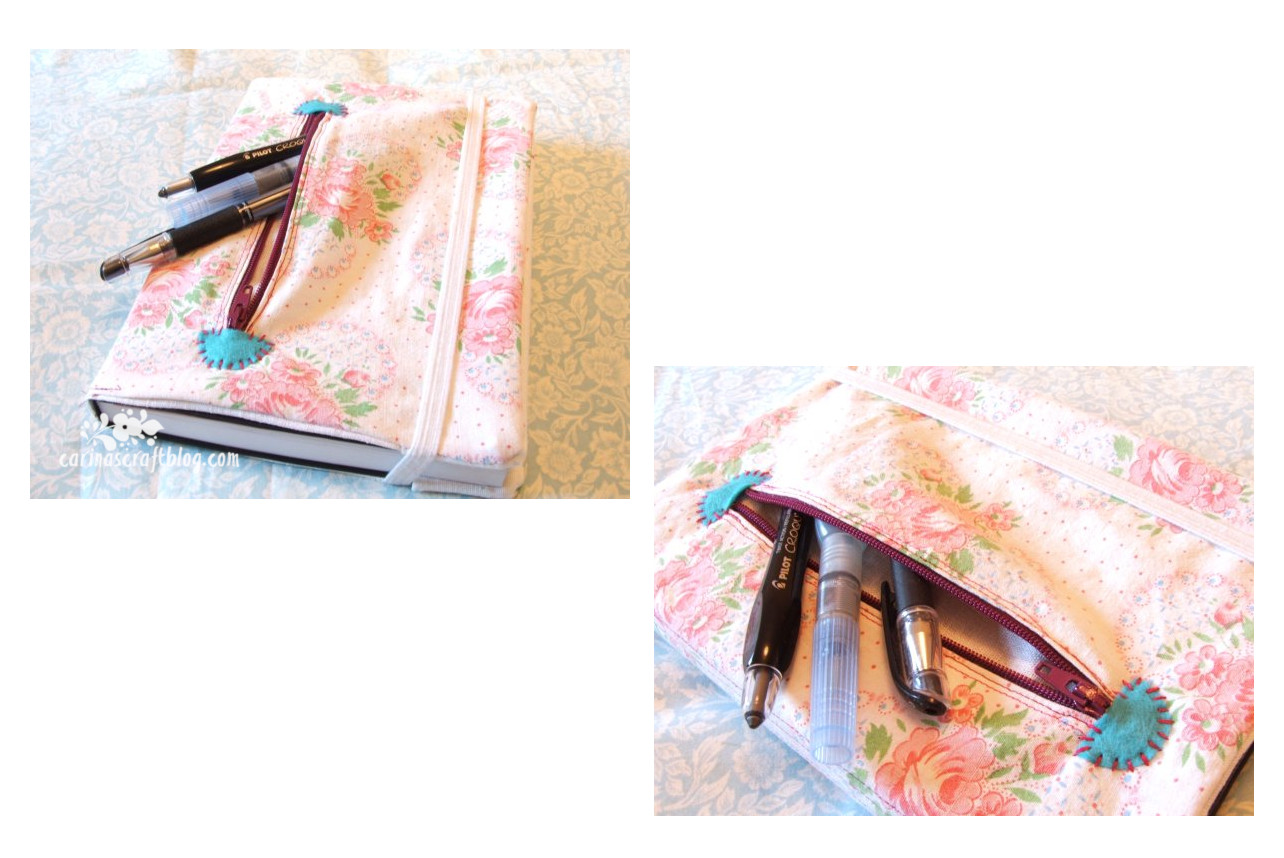 The idea for this sketchbook cover has kept me awake two nights in a row now, and this afternoon I finally had the time to pull out the sewing machine and some fabric to make it.
And I'm so, so happy with it! So happy. It actually turned out even better than the idea in my head – and don't you just love when that happens??! It's been a while since I last had the time to develop an idea like this. I actually love the process of figuring out how to make something… sometimes more than the actual making of the thing…
I'm not sure exactly what gave me the idea to make cover with a pocket, but it makes sense, doesn't it? You need a pen (brush, pencil, whatever) to write/draw in your journal/sketchbook, so why not have it handy in a pocket? And the zipper makes sure you don't lose your pen (unless you forget to zip it!), and adds an interesting feature to the front – you don't need any other decoration. Or at least I think so. ;-)
The exterior fabric is from a pillow cover I found in a charity shop, isn't it just the sweetest thing ever?? And even prettier in person!