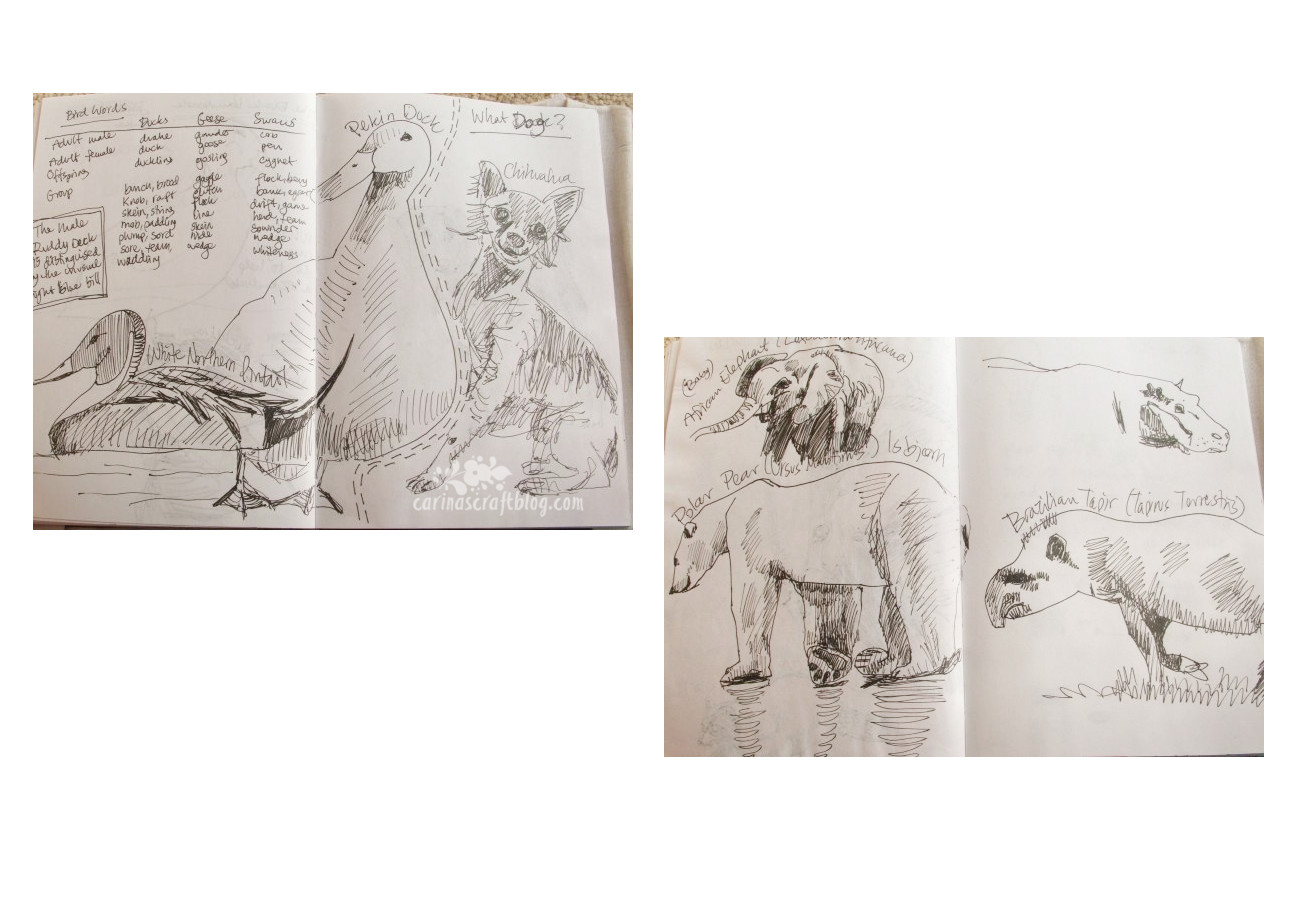 Where has the time gone..? I really don't know. And I can barely believe that it's almost July! Seems like the older I get, time seems less and less endless. It's not like in them olden days when the summer holidays lasted FOR-EV-ER. Oh, to be able to have week long holidays!
Anyway, not a a lot of crafting has been going on here – apart from working on a crochet baby blanket for Tony's niece. But I have been doing some drawings, research for a wee project I'm, well, researching.
They are supposed to just be sketches to get a feel for how certain animals 'work', but I think they've turned out rather pleasantly. Especially considering that I haven't really done any drawing in quite a while.
Must practice drawing more…