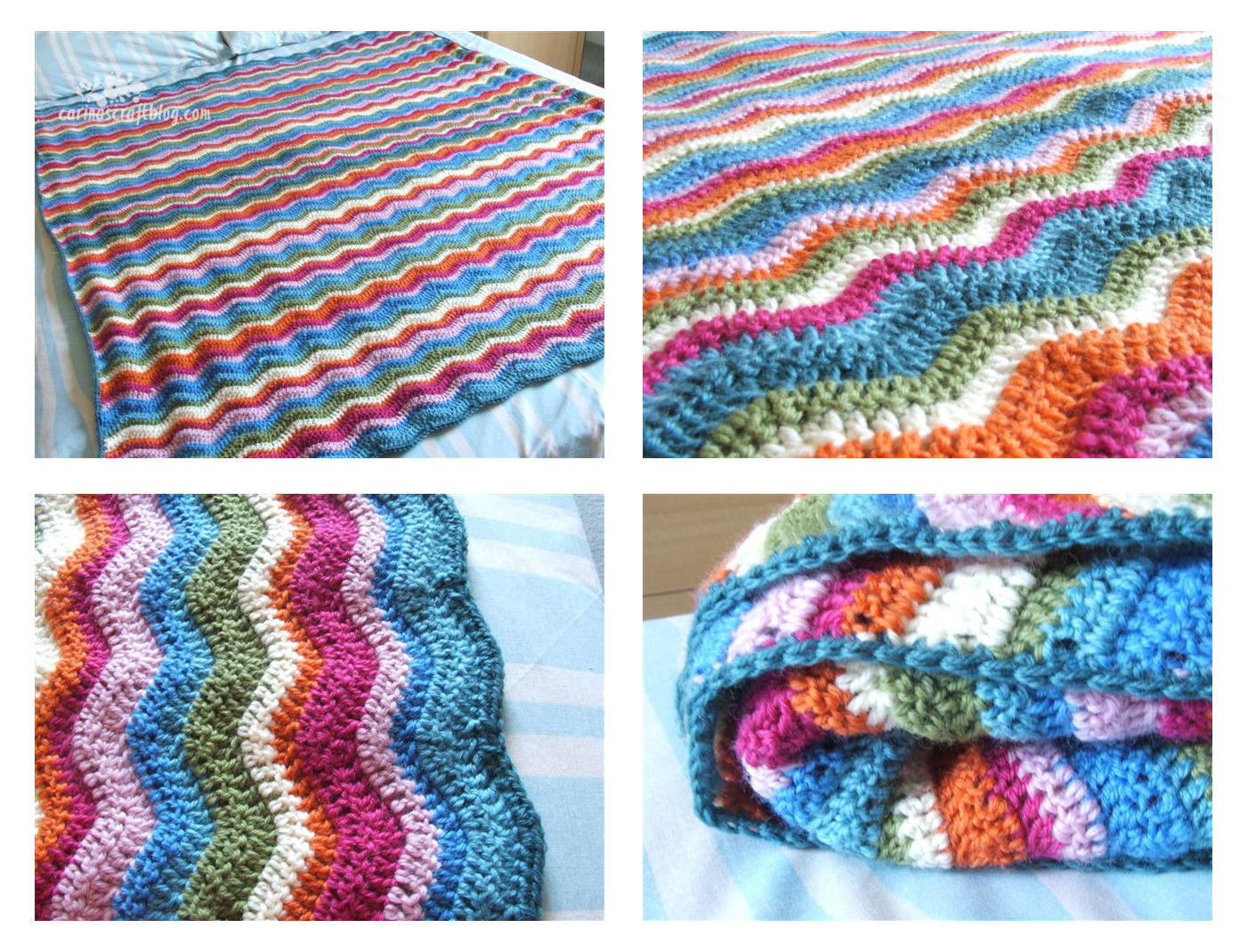 My finished ripple blanket.
The last few days this blanket is pretty much all I've been doing apart from eating/ sleeping/ working and it's been really great to see the rows multiply "now there's only 20 rows left, now only 13, now only 3, only half a row".
I'm so happy to have finished this, I was ready to work on something else, and I was getting a bit tired of my colours. Although that's been a recurrent 'theme' with this blanket; sometimes I didn't like this colour or that, and sometimes I loved it. Very interesting. But now it's finished, I do like it.
Some stats…
Between April 28 and June 17 I've crocheted 26526 stitches (not counting the edges), in 123 rows of 216 stitches each.
All of that measures 136 cm by 145 cm and weighs approximately 1.4 kilo, corresponding roughly to 28 skeins of wool; 4 skeins each of 7 colours and 2 skeins of an 8th colour.
As far as I can calculate it, it took me about 60 hours of crocheting. And when you put it like that, bloody 'ell that's a lot of crocheting!
I am happy that I made it in a spectrum of colours, instead of just a few. However, I think the next one (!) will indeed be in just a few colours. Maybe some inspired by my Scottish wool blanket… We'll see.