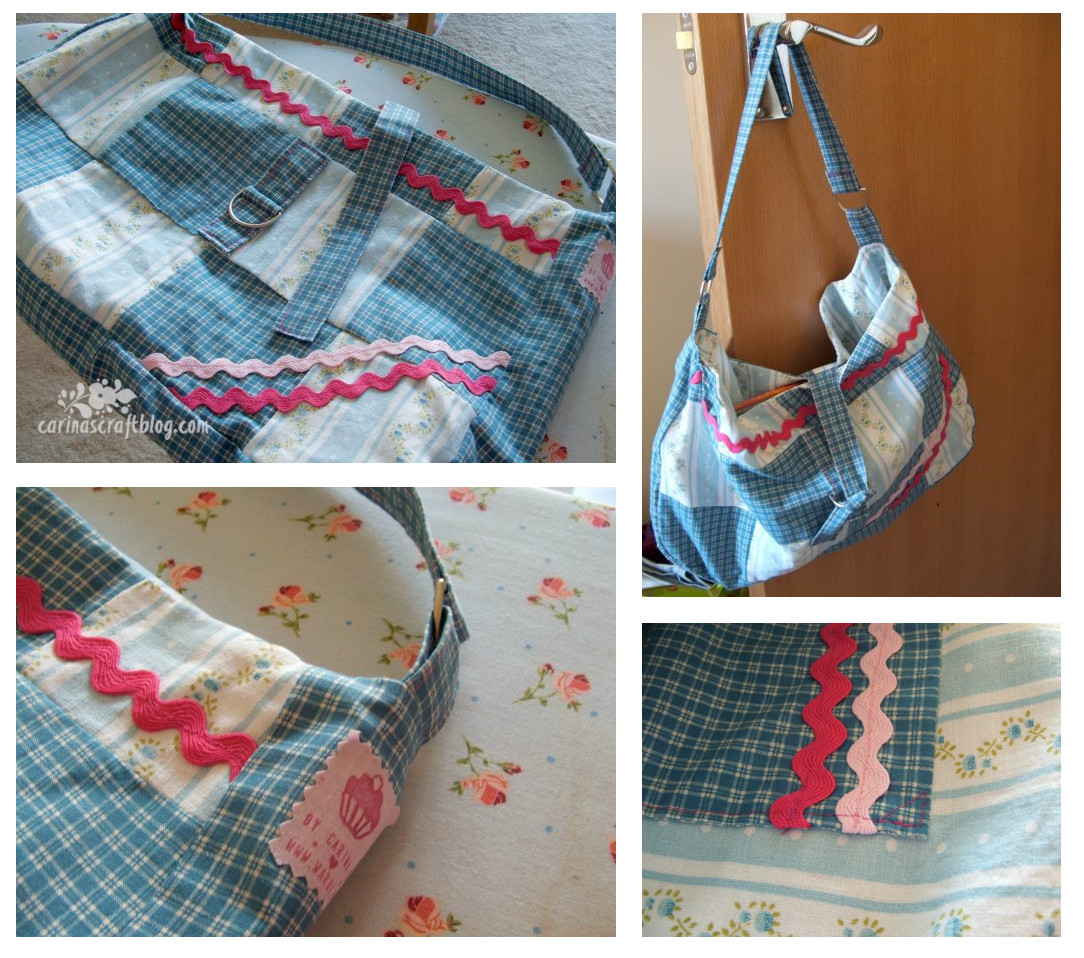 I made a bag for my friend's birthday. I really like it; I hope she does too! But I suspect she will. It is quite big, but I figured, as a mother of a one-year old, she probably needs to carry a few bits and bobs around with her! Bag prettily modelled here by our lovely bedroom door!
On some blog (I can't remember which one) I saw someone using interfacing in fabric handles – so logical, yet I've not thought of it before! Worked wonders for the stiffness of the handle. I've also used it on the actual bag, much less floppiness!
The stripe-y/flowery fabric is from a thrifted duvet cover, which I really love. And the checked one is something my mum got from my aunt and gave to me and I wasn't sure I'd ever use it, but it was just the perfect buddy for the flowery fabric!