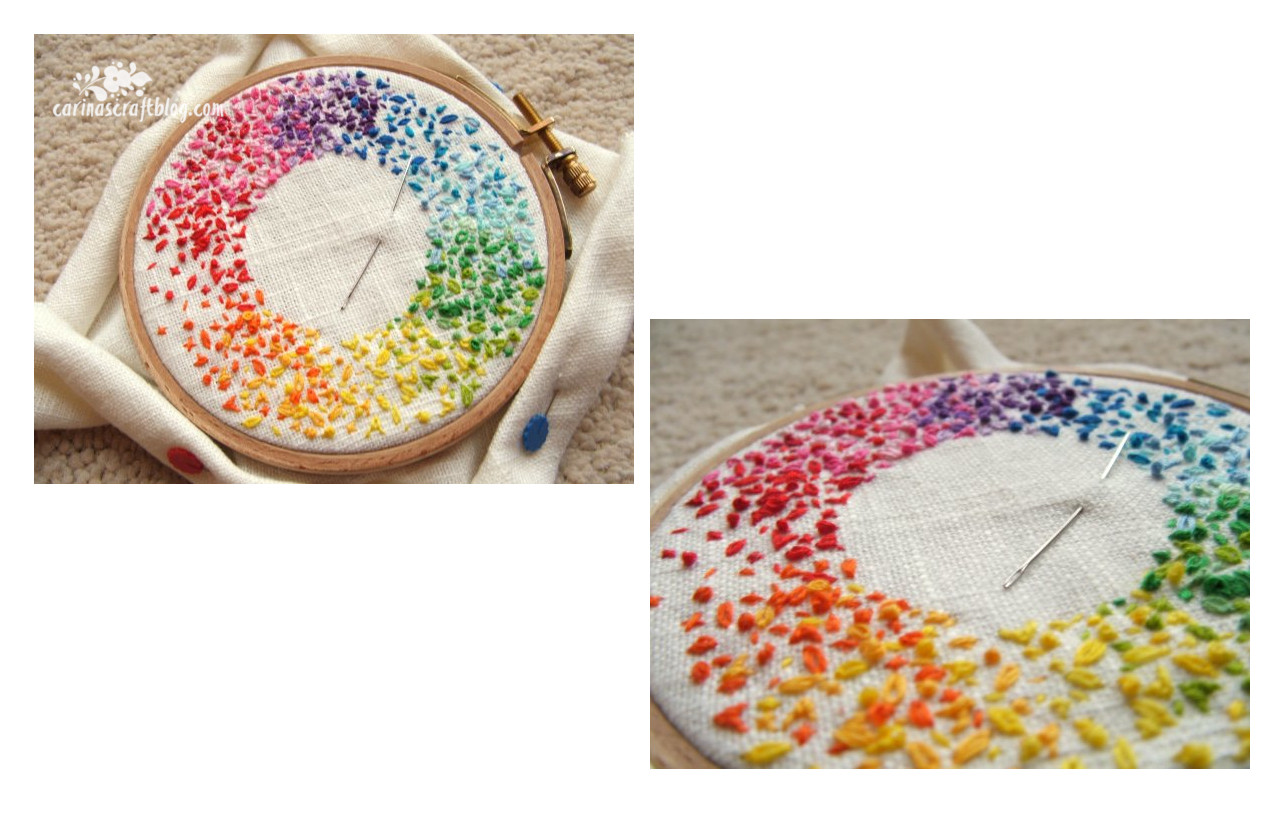 I think I got the embroidery bug again. Which is very lovely, I think I missed it more than I realised. But crochet is so addictive, you know. ;-) This is a thing I've been stitching in front of the telly for the last 4-5 days. It is so relaxing. I'm using 5 different stitches and (almost) all the colours of the rainbow. Nothing pleases me more than using lots of colours, and add to that the wonderful feeling of running your fingers over the stitches. I think I've mentioned that before!?
Oh and yes, my needle is slightly warped. It's not really supposed to be, but I like it that way. ;-)
Since you may want to know, I'm using the following stitches: French knot, cross stitch, daisy stitch, Danish knot (I think that's the name, anyway…) and seed stitches.