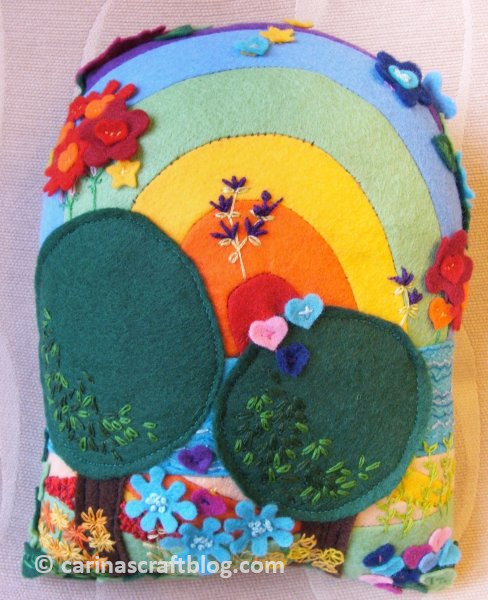 I may have gone a bit crazy over the top with this soft version of a Happyscape. Many hours of stitching. But that is all good. Ahhh yeah.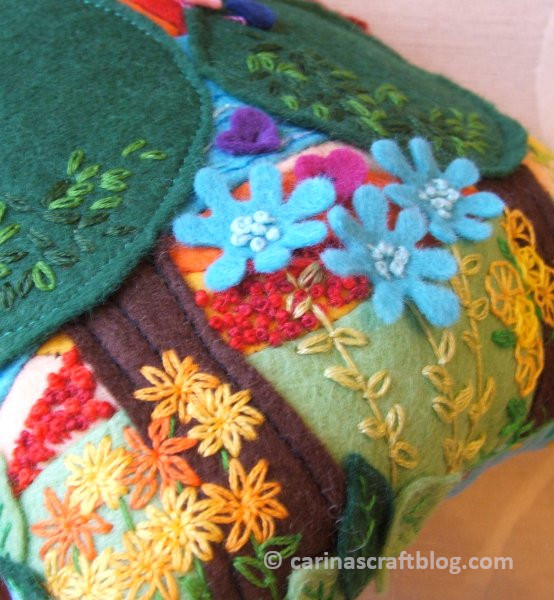 Lots and lots of felt flowers.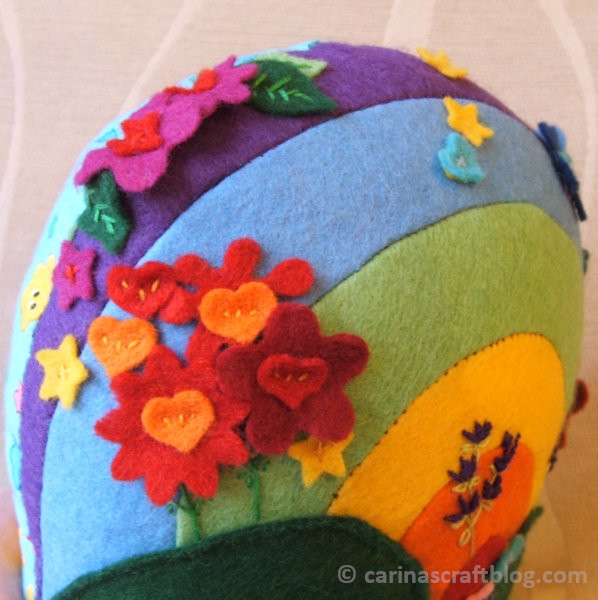 A rainbow, of course. And leaves.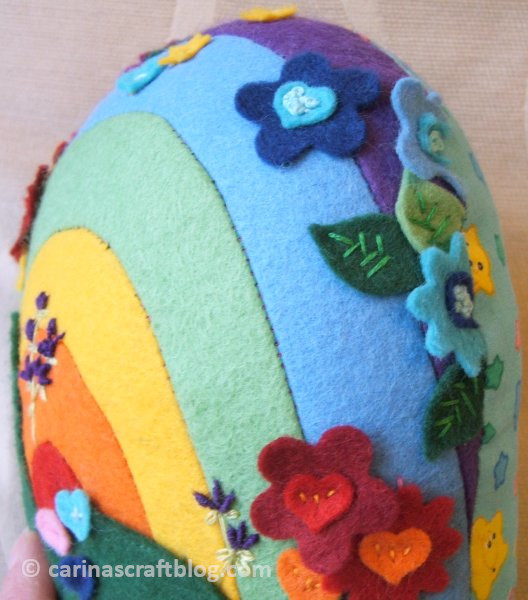 Very wide open chains making waves.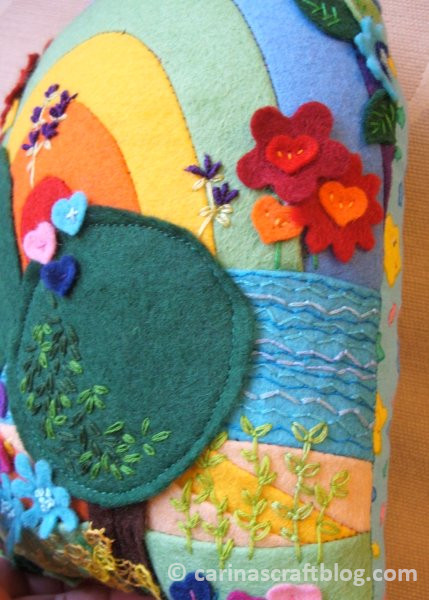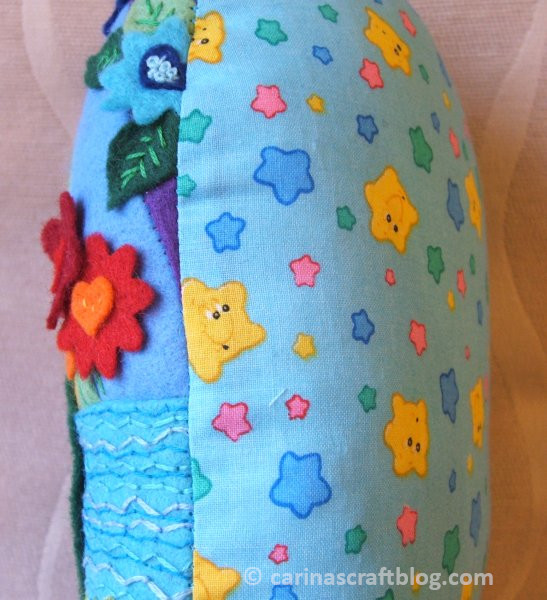 And how cute is the fabric on the back? It's from my mum. All my cute fabric is from my mum. She knows better than me that I actually like the cute stuff.
Another proof of my loving the cute stuff is the picture I have of Tony hugging the Softscape, but I'm not allowed to post that. So I'll have to keep that one to myself. ;-)
Blogger seems to be having some problems right now, so fingers crossed that I can actually post this. Here we go.