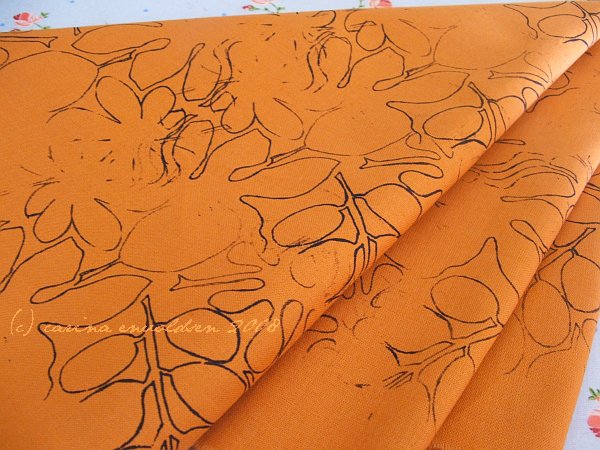 Ok, this is what I was busy with today. Oh man, it took ages! It's half a yard of fabric which I've printed with my gocco and my own little hands. It took me a while to draw up the design just so, but being obsessed with leaf shapes lately definitely helped with the inspiration!
I'm going to use it for Jesse's swatch swap that I mentioned a wee while ago. The fabric is already cut up. I like how it turned out, I just hope everyone else does!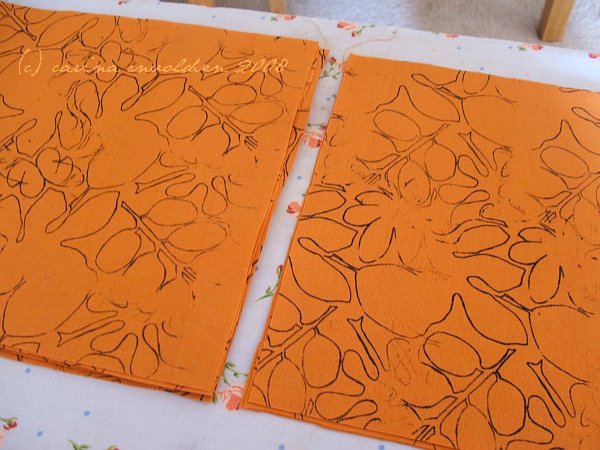 Although I must say that this was quite the learning experience! For one: you shouldn't let the design go right to the edges, it will more than likely end up having a few millimetres cut off in the exposing phase. And it's just easier to print the bit that's in the middle. So it looks like parts of the design is missing. Which is exactly what has happened.
But I still like it. I like the colour of the fabric with the black ink. Sort of mid-20th century. I like this shot. I think it would look nice as a table runner or something. Not that we ever use a table runner. Every surface is full of crap. My crap. I'm so messy. ;-)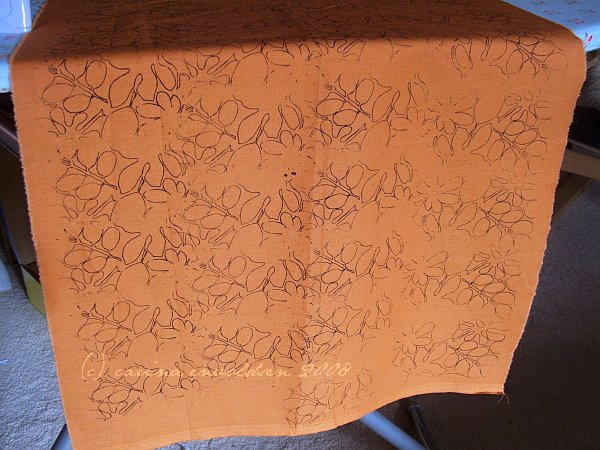 Here's the whole thing before I cut it. You can see how I got the positioning down better as I progressed (on the left).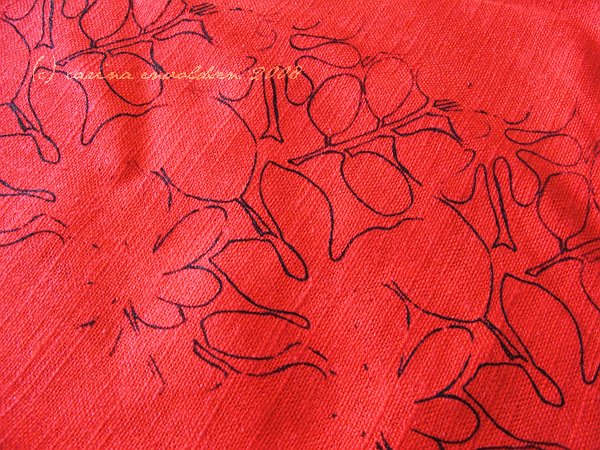 And of course I had to give it a go on something else: red linen. I really like that!
This gocco thing is a lot of fun, but I'm learning SO much every time I try something new. Which is cool. But also slightly frustrating, because I want to know how to do things straight away. Kinda impatient like that. For example, no where have I read anything about the screen not being re-usable, except for the same design. But maybe it is possible to burn a new design on the screen. Still trying to figure all this out. I think one day I'll pool everything together that I've learnt about using a gocco. One day… When I know more…